Hello my name is Micheal I am a huge broncos fan and a huge fan of this site i have been for many month's but this I just joined today. Now to the reason why I posted this As all of us we all have our vision on how the broncos should be next year and yes our voices count but then again we don't get paid to make decisions I am going to revamp Denver from the top to the bottom and I have heard Denver will skimp on a HC because there will be 3 on the payroll i don't think that will be an issue i think bowlenshould spare no expense on players or coaches so we have a chance next year and that will excite fans and thus bring in more revenue. I also say we stay in a 3-4 we have been building on it for 2 years now and DOOM had his best season in the 304 and he is our best player in the front 7
list of moves after the jump
 I will start with Firing Joe Ellis I have never liked him he is a great business man but not a football guy
Of course the next step i think is to hire john elway he will attract many players and personnel to Denver because of his status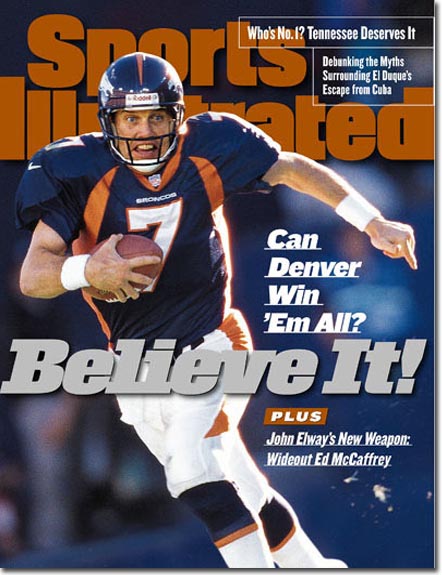 I would like to keep xanders at a player development or some other role i do not think he is ready to be a gm I want a strong gm who is a leader and i would not call someone a leader that bowed down to mcdaniels i could understand if it was cowher or someone that is respected IMO he will make a good gm later just not now
GM I would love to see eric decosta as our GM I think he will be good and he will bring some of the ravens defensive swagger and maybe a player?
(alternate Tony Dungy well respected and if he wants to get off the booth I would not mind)
HC i have been debating my self for weeks now i on who i would want i originally wanted john gruden and to be honest when he won the SB in Tampa it was really Tony dungys team but thats the past and im glad they beat the raiders) and So i would want Ron Rivera although i am hesitantwith first time head coaches he his more experinced that mcd and I think he would love the opportunity and plus we steal him from the chargers.
(alt john hargbough another first timer but i like the stanford connection with elway and his bro hasn't been to bad)
OC Gary kubiaki think he will be fired after the season and he as done an okay job but he does need to come home rethink is strategy develop a littlemore and plus he gets to reunite with elways and help rebuild the broncos. He like to play action pass and the zone blocking scheme which denver needs to bring back and he is also someone we can trust.
DC PLEASE PLEASE NO WINK OR WADE stay away from the double Ws just denver all i ask is leave  I am torn I would really like to see mike nolan come back but i doubt he will or I know this isnt popular and doesnt have any coordinator experince but i like the idea of mike singletary  face it 49erswere just a bad team next year with tebow on the OFF and DOOM on the DEF this team is going to be fiery with alot of emotions and i think singletary can channel that thru the players and on the field but this one is a toss up between nolan or singletary
RESIGNINGS
1. must resign champ and i think we should also move him to safety after this year because he said when he gets older he wants to play safty which i am fine with but stay at corner this year untill we get another one. I have been hearing he may not want to stay in denver but he loves tebow and if we can rebuild properly he will want to stay
2. I am not a huge fan of ryan harris but we can use him when hes healthy or depth or even a trade you never know.
Cuts
1 Ball maroney lendale cut all three  or trade but just cut them
2. I think we cut daniel grahem if we pick a good TE
and i think dawkins will retire after this year  and i also think jamel williams retires
Trades
I would not want to trade dj personally i dont like him i wanted denver to pick up Stephen Jackson instead but we dont need to lose any depth at linebacker
1.I think we can get a 3rd to a 4th round pick for Orton and my bet is he will go to the bengals for their 4th rounder  marvin lewis is going to be out and so is carson i think they are going to cut their losses and move on
2. Knowshown moreno I cant stand his tyle of running it seems to me he players a series and them gets hurt he is the most irritating bronco player to me i think this in all likely hood wont happen but i say trade him to the giants for brandon jacobs and a 5th round pick
3. I think we should just trade eddie royal away yes is a good player and i like him but we dont use him the way we need to we have plenty of depth at WR send him to the redskins for a 3rd round pick yes we wont have an amazing return man but i think eric decker can do or we find a speedy FA
I know most of you are probably wanting to skin and salt me right about now trading all of denvers talent but at least finsih reading and it will make sense
Bonus trade i like this but at the same time i dontlike this trade im about to say but it might work out okay
we trade the 5th round pick from the giants  and marcus thomas to the redskins and we get albert haynsworth and give him a new contract that gives us insurance in case he flakes like he did with the redskins
FREE AGENTS
I think denver needs to pick up Donte Witner from buffalo or Dawan landry from the ravens I think dontewould a tad more expensive and dawan might be a better fit
2. Chad greenway from the vikings i  think he is quietly one of the better  linebackers in the league
3 Logan mankins from the pats im sick of the influx of pats players but this one will upgrade our line tremendously
4RB Deangelo williamsfrom the panthers or RB Jerome harrison from the eagles (a former brown) I think deangelo would fit nicely with brandon jacobs the speed and the power and we still have correl buckhalter
5 TE i think we try and get mercedes lewis from the jags or Owen daniles from the texans i am however inclined to go with owen because of his knowledge with kubiak and he will be cheaper
6. CB Eric wight from CLE  would be a solid pickup at the corner and could be the future replacement for champ.
7 Steve brestion WR from the Cardinals I think he would be a nice replacement to royal in the slot or even a number 2 and i think this move allows us to releaseor trade gaffeny
I know denver probably cant afford them all but i think they would be excellent additions to denver and a mix could really help
DRAFT
we have 1 first 2 seconds 2 third 1 fourth 1 sixth 1 seventh- the second 3 and 4 our picks from my trades
 Round 1 1 pick
i think denver has the number 2 pick and they will trade to detroit for their 3rd round pick and a swap of 1sts and denverhas the number four slot which they trade to MIN so they can move ahead of the niners and AZ and select a qb so we swap 1sts and pick up a second and a fifth and number 12 denver selcts adrian clayborni think will be the best defensive linemen in the draft while he is rated lower i think he is better from watching him plus we get extra picks
round 2 3 picks
denvers pick Rahim moore FS UCLA
denver pick 2 thru min Greg Jones OLB Michigan st
denvers pick 3 thru dolphins jared crick de dt nebraska
round 3 3 picks
denver  deandre mcdaniel S clemson
denver from detroit rashad mcharmichael CB VT
denver from redskins  casey matthews LB Orgeon
round 4 1 pick
luke stocker TE tennesse
round 5 1 pick
justin adams DT tulane
Round 6 1 pick
owen marecic FB Stanford
round 7 1 pick
bryon isom OG aburn
Even tho the odds of this happening are like the odds of this the raiders falling off the face of the planet i think denver still would be an 8-8 team because this is a complete over hall denver will need a year to mature build chemistry but i think denver would be too far off from winning
I would like to thank you for reading and of course enlighten me with what is good okay and just plain dumb
I would also like to apollogize for not knowing the approximate numbers of the picks
Also as a note i mean this not as a precise move by move beacuse that is unrealistic but i think any of these moves would help IMO a mix would be helpfull i sure i am more off on the picks but i do like those free agents especially the S and LB