Can't believe I'm starting my mock off-seasons with 4 weeks still to play, but after all that has happened its now time to look at the off-season and getting this franchise headed back. I'm going to do this as a normal off season without a lock out.



First I believe we need to change the model of the frnachise no more empowering a HC with what Shannahan had earned by winning two super bowls. So as VP of Football Operations Mr. Bowlen hires:
Did you expect anyone else? I read somewhere that Elway had worked with his dad to learn what it takes to evaluate talent. His dad was a solid HC and solid scout in his day so John may have learned what it takes to find those late round guys to improve this team.
Next decision has to be a HC and a staff that resembles an NFL coaching staff
With a personnel department in place i'm more comfortable with the naming of the next HC being: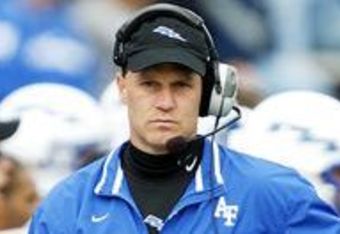 Troy Calhoun. I believe coach Calhoun is a great football coach, but am not excited for him to be in charge of the franchise. His record is 33-18 at a service academy and has been to a bowl game each of his 4 years there. Plus he has coached in the NFL with the Broncos and Texans. 
My pick for the DC is a pipe dream, but oh well this is my post! At DC the Broncos hire:
Mike Singletary (if he doesn't survive in SF!) Granted this will not happen, but a boy can dream! He would help return the defense to a  group of guys out there playing inspired football!
At OC I do not have any idea as of now. Please leave any ideas in the comments
Now for the off-season
Champ Bailey is Franchised and then traded to a contender for a 3rd and a 5th round picks.
I don't see us being big time players in the Free Agent market, because of the current situation, but may be able to over pay for a guy or two
First a guy who had problems with his old coach, but now seems to be a leader for him Denver signs:
Vernon Davis TE from SF. Nothing better for a young QB then a big time TE as an outlet. Davis follows Singletary to Denver after Singletary sells him on the new direction plus a 5 year deal between $25-$30 million helps!
Next Denver replaces the retiring Brian Dawkins with:
Antonie Bethea S from Indianapolis. With Peyton Manning about to get paid the Colts might not have enough to keep their talented safety. Denver makes a bid and the chance to play for Singletary makes Bethea jump towards Denver.
I would love for a David Harris or David Hawthorne to be signed, but am not going to go that way just yet. I'm a big fan of DJ Williams and Joe Mays and would like to see them play in the middle of Mike Singletary's defense. I will take an ILB in the draft. On to the draft and the debacle of the Broncos 0-4 finish
Under interim coach Eric Studesville and Tim Tebow Denver collapses to finish 3-13 and the #1 pick in the draft (PIPE DREAM again)
With the 1st pick in the draft Denver selects:
Andrew Luck 6'5" 235 LB QB Stanford.
What better way to start the rebuilding process then with a QB who plays lights out football in Palo Alto, CA! Luck will be the best QB in the league during his career and win 2-3 super bowls with some talent around him. And his security blanket TE Vernon Davis makes the transition a little easier!
In the 2nd round Denver selects:
Greg Jones 6'1" 240 LB ILB Michigan St
Jones is a beast in the middle of a solid Spartans defense. Would push DJ and Joe Mays for playing time immediately.
With the 2nd round pick for B-Marsh Denver selects:
Jimmy Smith 6'2" 205 LB CB Colorado
Helps to replace Champ. Will push Syd'Quan to the Nickel CB starting opposite Perrish Cox. One of the best CB in the country on a bad team.
Denver Packages their 3rd and 5th for Champ plus their 7th round  to move back into the  2nd round and selects:
Phil Taylor 6'4" 340 LB NT Baylor
Denver gets a big NT to help the infusion of front 7 talent. Eats up Blockers so DJ/Joe Mays/Greg Jones can flow and make plays.
3rd round Pick for Champ Denver selects: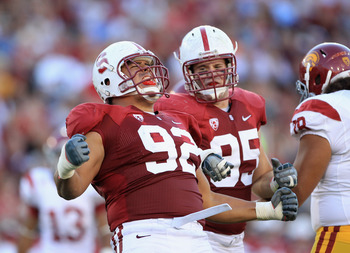 Sione Fua 6'2" 306 LB DT/DE Stanford
Denver gets another Big front 7 body to eat up blocks. Starts off in rotation early in the season before moving into a starters position midway through.
6th round Denver selects:
Ryan Winterswyk 6'4" 265 LB DE/OLB Boise St
Denver adds a pass rusher that may need a little time to transition to a 3-4 OLB. Can never have to many Pass Rushers
Well here is the 1st attempt and I'm sure with-in the next few weeks I'll have trashed this and moved on to my next Off-Season wish list! Hope you guys like it or at least enjoy tearing it apart!