Before we get to the meat, enjoy these cool wallpapers!!!
Enjoy the cool wallpapers!!!
     Wow..... I am thrilled to death at the recent movement of this new, improved front office.  Trading Gaffney for Jeremy Jarmon..... trading some stale Cheetos for Brodrick Bunkley...... and the signings of Daniel Fells, Willie Mac, Ty Warren, Derrick Harvey, and David Anderson (who we were hot and heavy after 2 years back), make me very, very happy.  The only one I wasn't ecstatic about was Dante Rosario, but he's a Fox guy who can help his teammates learn the system in camp, if for nothing else.  
Now that we have the bulk of our Free Agents moves under the belt, I am going to list a few other names that I think can help improve our football team.  Without wasting anymore time..... the jump.....
Le'Ron McClain - Fullback/Running Back (BALT)
We all know how much Foxy loves his ground and pound.... why not add another beast into the mix - one who can also lead block like nobody's bizznass!!!
Jerome Harrison - Running Back (PHI)
I only advocate signing him if it's apparent through more evaluation time that Jeremiah Johnson, LenDale, and the other backs not named Moreno or Willie Mac, are not to be counted on.  Harrison ended the 2009 season with a resounding bang, and got lost in the shuffle a year later when signed by Philly.
Madison Hedgecock - Fullback (NYG)
This fella is a human bulldozer, and still has some great football left in him.  If we don't go after McClain, this is my next option.
Max Starks - Right Tackle (PIT)
Big guy who could be insurance at RT in the event that Franklin needs bought some time.  A run blocking, mauling, man mover.
Nick Kaczur - Right Tackle (NE)
It is an absolute must that we sign some O-Tackle depth... preferably RT, but a backup Lt would be nice as well, considering that all we have for veteran depth right now is Chris Clark and Herb Taylor.  Kaczur would come with a low price tag, and he's a balanced blocker who would be invaluable depth.
Tyler Polumbus - Left Tackle (SEA)
With a move back to a more familiar blocking scheme, Polumbus could fit right in as our backup LT (NOTE:  right now there is NOTHING out there resembling a good reserve LT.... Sean Locklear, also from Seattle, is the highest ranked available).
Brian Waters - Offensive Lineman (KC)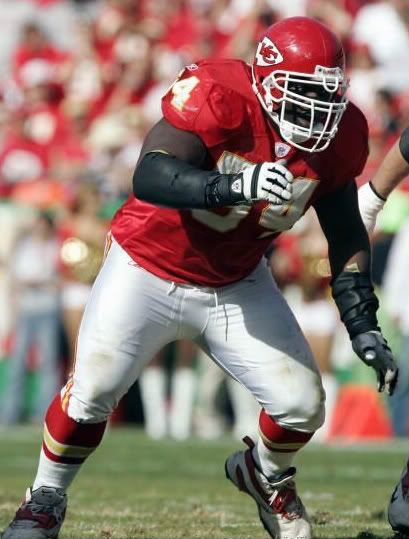 I only advocate this signing if it becomes apparent we need help inside.  Waters was part of the best run blocking unit in the NFL last year, he is not done as a player.
Leonard Davis - Offensive Guard (DAL)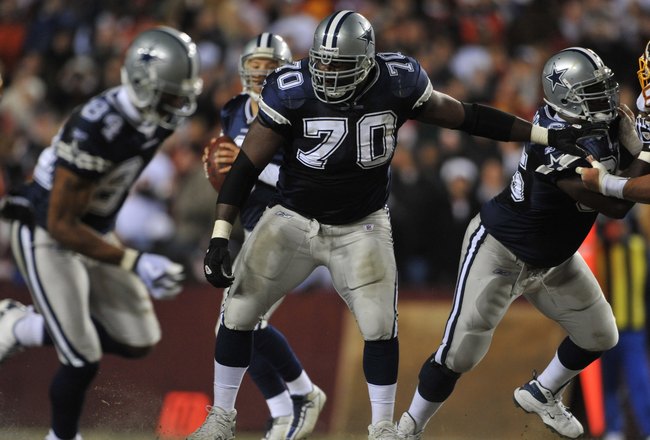 See Brian Waters above...... he is my backup plan if Waters retires or is taken.
Kyle Cook - Center (CIN)
We need a backup to Walton, and our O-Line depth is terrible across the board.
Tommie Harris - Defensive Tackle (CHI)
SPECIAL NOTE:  Tommie Harris is now an Indianapolis Colt!!!!  Even though we have done a lot to sure up our DT's, what could it possibly hurt to see if Tommie has another go-round left in him.  He'll come dirt cheap, and if he can dig deep and play at 65% of what he used to..... then we have a player on our hands.  
Derek Landri - Defensive Tackle (CAR)
A John Fox guy who had a decent year for himself a year ago on a horrendously bad team.  He could come in and be extremely valuable as a rotation guy, and he would help smooth the transition for the other DT's learning the new D.
Mike Patterson - Defensive Tackle (PHI)
Bunkley's counterpart in Philly, would be a nice pickup.  He's a run stuffer with limited pass rush skills.  There is some confusion over at Walter Football as to whether Patterson is actually a FA or not.
Marcus Stroud - Defensive Tackle (NE)
With a return to the 4-3, Stroud could have a couple more years of solid play in a rotation.  He would have to come cheap.
Ma'ake Kemoeatu - Nose Tackle (WAS)
After a failed experiment with Shanny's rash decision to switch to the 3-4, big Ma'ake could be had on the down low now for a couple years.  He was a beast for Fox in a couple of seasons.... in those years, Carolina had a fearsome run D.
Anthony Hargrove - Defensive Lineman (NO)
For a guy who was once laughed out of the league for off the field troubles, Hargrove has really reinvented himself as an interior pass rusher for the Super Bowl winning Saints.  Look for Dennis Allen to come calling once they do some more eval on the current D-Lineman.
Kirk Morrison - Middle Linebacker (JAX)
Once again, this all depends on what our in-house guys do, and how cheap Morrison will sign for.  If we feel the need to upgrade MLB, Morrison is a banger in the middle who thrives in run support.
Lofa Tatupu - Middle Linebacker (SEA)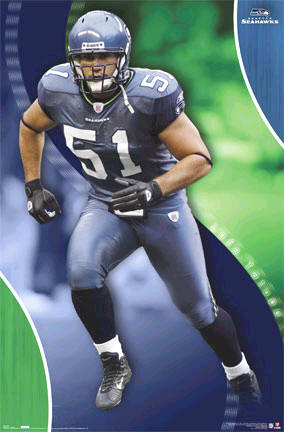 My, my, my Lofa?  What a far ways you've fallen.  At one time you were a top 5 LB in the NFL, now you are an oft injured question mark.  If he can come cheap, and we deem the MLB position as needing help - why the frigg not?
Carlos Rogers - Cornerback (WASH)
I don't know what Rogers favors - man or zone, but if he can play in some zone, then I say go for it.
Kelvin Hayden - Cornerback (IND)
Another zone coverage CB to look at (the CB market has all but dried up... perhaps some cuts will shed new light).
Brian Williams - Defensive Back (ATL)
A heady vet who could come cheap.  Fox and Allen know this player from their NFC South days.
Lito Sheppard - Cornerback (MIN)
Veteran DB, if we feel the need (there's not much left at all - Carlos Rogers is easily the best option as it stands right now)/
Ashton Youboty - Cornerback (BUF)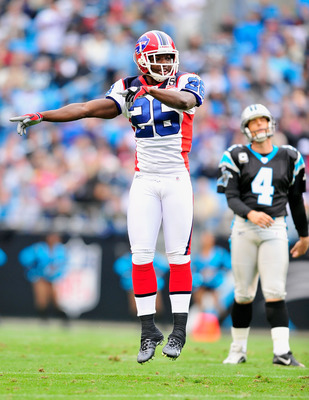 I know this kid can play some zone - he was drafted to play in Dick Jauron's Cover 2.  He will come dirt cheap, and if he can stay healthy, will make a nice addition.
There you have it folks!!!  Remember, I'm not saying we should sign every one of thses players, but more help is needed and this was a rundown of who's still out there.  Enjoy!!!