Let me start off by saying this is not really a fanpost at all, and I probably would have just posted it in the fanshot section... but I wanted to leave it open so I could continue to add in more images as I went instead of posting 5 or 6 different fanshots and pushing all of the important quick news off the screen, thus my choice for a fanpost instead.
So I decided (much like the rest of you) that Sports Authority's stadium sign and logo did practically nothing to compromise with the look and feel of the Broncos other than toss in some mountains in the background. So I took it upon myself to do MY OWN version of the logo with what I consider to be an unfair amount of compromise. Lol. I also did several other version that were a bit in between their version and my own versions, but I like these two completely Broncos ones better. (Honestly I would have been jazzed if it was exactly how they made it, but with Orange instead of red. I don't mind "at Mile High" as long as its all orange and no red. It's not like fans attending the stadium are going to mistake an orange Sports Authority logo for a completely different franchise and chain. I mean seriously... they could have at least made it orange. Anyhow, enough of my ranting. Here they are. Tell me what you like and don't like. I am currently working on an MHR logo that will match the stadium logo as well. Enjoy!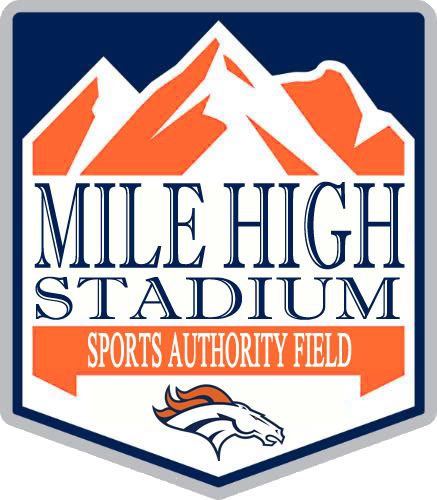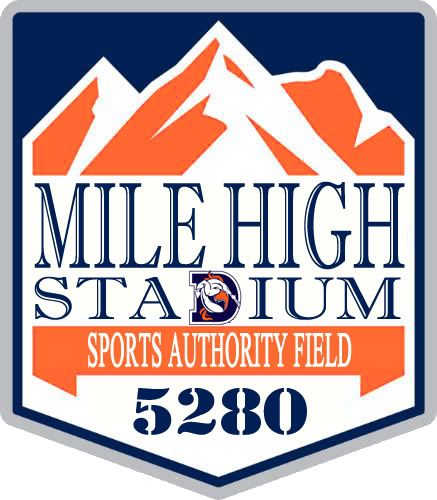 This next one is a little different style - going more the Colorado sports feel. Even though I think the new stadium SHOULD be adorned in orange and blue - since there is a giant Broncos Horse in the top tier seats anyways. My opinion - go with Blue and Orange even if they don't change the style and keep it as is below. However, here is a complete CO friendly version below. Will post the watermark one next.
Per turnertwo2003's request here is the 5280 version with the Broncos default logo watermarked in. It's opacity is at 12% and anything north of that really looks messy. This was about as visible as I could get it without distracting from the rest of the badge.
Here are a couple versions for the sack academy: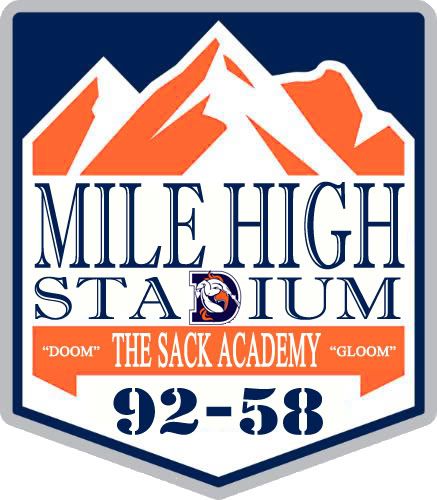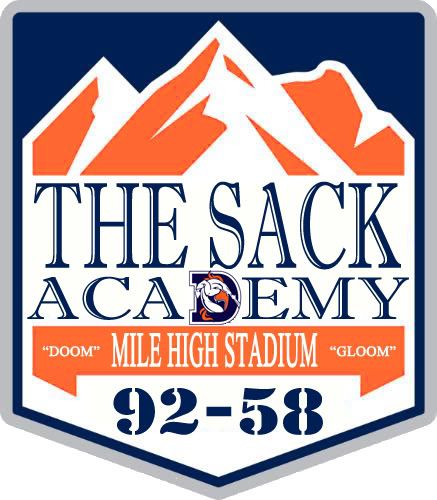 And then here are a few of my favorite individual players I decided to do badges for: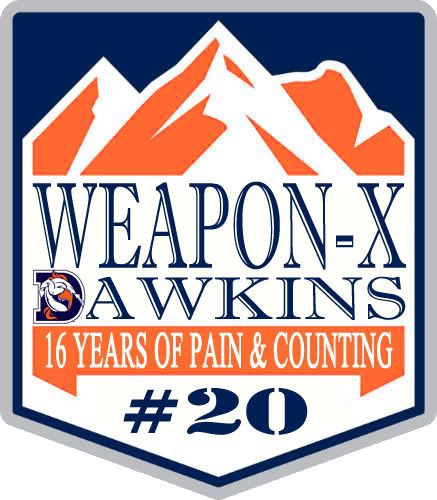 Okay, here is the first version of an MHR Logo, any suggestions??