Before we begin, let me write that what you are about to read will make little sense but I am bored and cant wait for the game tomorrow.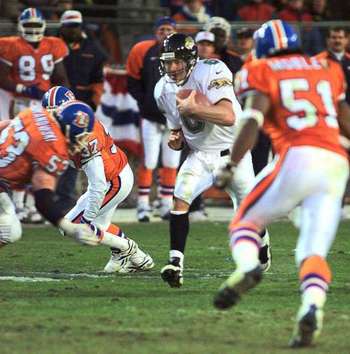 4 Superbowl losses: Orange Jersey
Horrible home loss in the Divisional Playoffs to the Jagwads: Orange Jersey
2 Superbowl Championships BACK to BACK: Predominately Orange Jersey
At the time of the Jaguar loss, I said to myself and others, "Really that was a good loss because the Packers would have handed us a more devastating loss in the Superbowl" and Elway would have been scorned even more so by the MSM.

But what really happened, was the Broncos changed their unis that off-season to predominately orange, beat the Packers and the Falcons. I then thought right after the Packers win, "Man if we only would have changed to predominately orange the year before, we'd have beat them twice with a chance for a third Championship in 3 years!"

So now what? Has the predominately orange magic worn off?

I advocated some time ago to bring back the Orange.

Is it a year too late just like last time we made a uniform change?

Will we get blown out by the Packers in this year's Superbowl?

Have fun tomorrow folks, let's bury the Patriots and keep their record of playoff ineptitude since Spygate, one and Done Tommy boy!