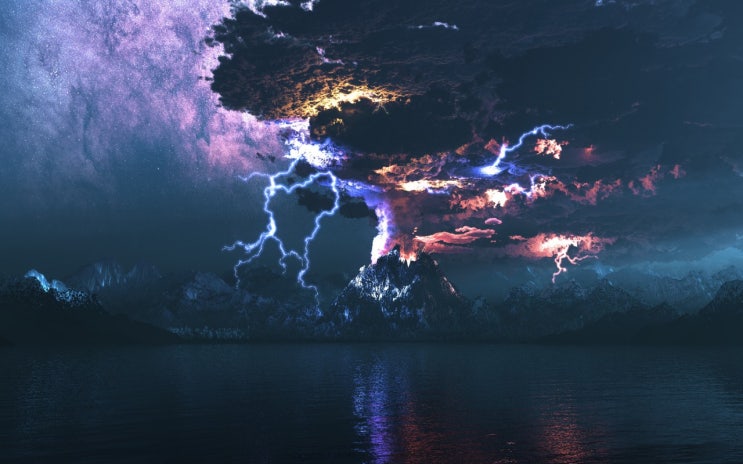 Chaos!

In May, if you would have asked any one of us here what the upcoming season would bring, the answer would have been a resounding "we're Super Bowl contenders." We were relatively healthy. We just had one of the best free agent signing periods I've ever witnessed in my life. We had a decent draft that filled some holes. We had a team full of good guys and hard workers... no nonsense athletes who were so focused on winning a Super Bowl you could almost taste it! Elvis Dumervil leaving in the manner that he did wasn't good. Elvis was a Denver Bronco... a good one at that... and it's never cool to see your Pro Bowl players leaving over something as trivial as a fax machine mishap. But, it was over and done. We signed Shaun Phillips, we drafted Quanterus Smith, we still had a team full of warriors - we would be ok.........

and then .... "it" happened.

I'm still not real sure what "it" is. Life? Bad juju? Karma? The Football God's wrath? The curse of Roger Goodell? The Chargers, Raiders, and Chiefs went all in on a Denver Bronco voodoo doll? I don't know. I'm not sure I want to know. Regardless of what "it" is, "it" happened... "it" is still happening. I'm not sure if you have read this one yet, but this is just one more thing to add to the already embarrassing list: http://bleacherreport.com/articles/1743724-broncos-von-miller-listed-as-potential-witness-in-death-penalty-case. I know that no one on our team is at fault with what you just read above, but still, I'm getting real tired of seeing the Denver Broncos in negative headlines.

Where was I? "It." "It" truly started with Matt Russell and Tom Heckert being complete _____ ... I'm not sure there's a proper word to use here without getting banned for life. Russian and/or Klingon cuss words are the only words that can do it any justice. It was shocking. "The Denver Broncos? Front office executives? Two of them? Arrested?" I honestly thought this type of thing had died with Parrish Cox and Brandon Marshall, but that's what I get for assuming. All is not well in Broncoland. Not one, but TWO front office execs got popped for drunk driving. These guys have money, and have families. What on earth were they doing driving drunk? We all know what became of them, and we all have to be willing to give them another chance, but this did not sit well. I personally could feel something in the air, and that something ("it") wasn't right. We also had a minor player, Quentin Saulsberry, also get arrested for driving while sauced. Not good... not good at all. These are not the Bronco headlines any of us are used to.

Now that that's over and done with, let's get back to football. These guys are in the front office... yeah, they'll be missed, but they don't suit up on Sundays. Moving on. "Von Miller.... suspended for 4 games?" No! That can't be possible! Von Miller is an outstanding person who'd never do ANYTHING to jeopardize this team's chances! Sad, but true. Von Miller did something wrong. Suspensions don't normally form out of thin air. What exactly happened here is still somewhat of a mystery. This is quite possibly the most confusing suspension/attempted appeal process in the history of football. Anything and everything we've heard about this case has came from the MSM. None of it... I repeat.... NONE OF IT, HAS CAME OUT OF THE MOUTHS OF THE DENVER BRONCOS!!!

***Von was in the NFL substance abuse program for failing a urine test his rookie year... the substances were Mary Jane and Molly. Why are they waiting until now to punish him? Is it because he missed a drug test while overseas on the USO Tour? Everyone in the organization is confident he'll win his appeal. This isn't cool, but he stands a good chance of winning those games suspended back... we'll just have to wait and see.***

Moving on again. We all wake up to the tune of "Dan Koppen, torn ACL, out for the entire year!" WHAT? Not again. You have to be kidding me! Is there a black cloud over this team or what? The tale of Dan Koppen and Manny Ramirez has been debated so much here, it's still popping up and spinning in circles in the comment section. Was Koppen the starter? Was Ramirez the starter all along? We're gonna suck now - We'll be okay... you know the drill. It was one more thing to split our fan base right down the middle, and regardless of what side of the debate you were on, I'll wager that it left a bad taste in your mouth.
A few more injuries started piling up in camp. "DRC? Not DRC! We need that guy!" This one seemed a lot worse at the time, but DRC is new to this team and needed all the reps he could get. He's missed a good chunk of time, and I'm sure it'll cost us something at first. Thankfully it wasn't much worse. We'll manage somehow.

Just when everything is starting to feel better - "Von Miller arrested for failing to take care of traffic violations." Are you kidding me? You HAVE to be kidding me? I know it's not the end of the world. It's just a traffic violation, but what is wrong with Von Miller? We thought Von was pretty close to perfect in every way off the field, just like he is on it. This is starting to get really, really old. No more negative headlines... clean this crap up Von! Thankfully our team looked pretty decent in the San Fran game, especially our D. Let's just hope Von's appeal goes through as hoped. The C.J. Anderson injury sucked... he was slowly working his way up the depth chart, and in ways, looked better than every other back on the team, but it's ok. He'll be back at some point in the near future.

We all sit down to watch the Seattle game on TV. Our D gets gashed on Seattle's first drive. It's okay, the O is sustaining drives. Then, the injury bug bites again.... and this time in the scariest way possible. "Derek Wolfe carted off the field on a stretcher... being taken to hospital for spine injury." This one took the breath out of me, and to make matters worse, the Seahawks were dominating us BADLY! If that wasn't enough, even more players started going down. Not just any players.... core, pillar of the team type of players. "Champ Bailey - Louis Vasquez - Wes Welker - Stewart Bradley, all left the game due to injury!!!" This is one of those games I personally need to forget. Nothing good came out of it at all (unless it fired our boys up). Our team looked hideous in many ways: Hillman was a fumble machine... the O-Line was terrible again... the Special Teams was beyond terrible... and every single player on the team is now hurt (and more that I'm probably forgetting)! Where does this end? If any one of these guys misses the year, it's going to be felt in a big, bad, way. Thankfully for us, reports started piling in the next day or two of pretty much all these guys being ok. None of them were season ending injuries (other than possibly Bradley). Most everyone should be ready for week 1, barring any setbacks, and Champ shouldn't be too far behind that deadline himself.

At this point.... yesterday.... the bad taste was palpable. More has gone wrong than right, it seems. Most of us are all so wore out with bad headlines, we can't wait for something good to come out to brighten our moods. Yeah... DRC and Chris Kuper are ahead of schedule... that's something. What about Von's appeal? "Von Miller now facing at least a SIX game suspension, instead of four!!!" Say wha? I can't believe this! I REFUSE to believe this! This one floored me so bad, I almost puked. I've never, in my 20 years of being a fan of this team, seen anything like this. How can this be? Why is it now 6 games... and that's at the very least! It could be 8! What did Von do now? Did the recent arrest come into play? I doubt it. Now all manner of varying reports are filing in... all from the MSM... and not one has came down from John Fox or John Elway. John Fox even seemed super peeved because of that same very thing. The media knows more about it than the team does. How can that be so? Did Von spill his first urine sample? Did he fail for a badly diluted sample? I don't know what to believe at this point... this is now 14 different things that Von screwed up on... I just want to crawl in a hole and die.




I typed in "serene" in the image search. God knows I need some serenity in my life right about now.
It's time to take a deep breath MHR. No amount of worrying is going to change the past. What's done is done, and we have a decent idea of how much time Von is going to miss. Unless something weird happens, and all these "sources" are bogus (it still doesn't make sense to me that the Broncos haven't been notified of anything), we know that Von will miss anywhere from 4 to 8 games. Some are saying this ruins our chances at a Super Bowl run, but I'm not listening to that garbage. I need a break from the "talking heads" folks. I need to look at the big picture myself, and see where the chips might lay. I know it helps me to see it all laid out in front of me. Would you care to take a look with me?

Let's start with the injuries... at least the major ones:


Knowshon Moreno (RB): Knownshon has missed significant time this preseason due to recovering from an offseason knee surgery. If the past two games are any indicator, Knowshon Moreno will be called upon often. Hillman goes down too easy and has a case of fumbleitis... Montee Ball can't pass protect to save Peyton's life (yet). The back who can pass protect the best is the back who plays the most. Right now, that would have to be Knowshon. Knowshon will be full go for week 1.

C.J. Anderson (RB): After looking dominant in practice and the 49er game, he suffered a sprained MCL. The timetable is 4 to 6 weeks, which isn't bad. I know we've had a ton of injuries... more so than the last two camps combined it seems... but other than Koppen, none of them have been season ending. No tears or broken bones, just a bunch of sprains. Some speculate that this could affect C.J. on the roster, but I don't think it will. The way our other backs have been performing (they kind of haven't been), C.J. will at least make the practice squad. I think we need him moving forward.
Wes Welker (WR): Hopefully this is nothing but precautionary. His sprained ankle was listed as minor. Hopefully he rests up, gets 150% healthy, and has no lingering issues from it. I'm now programmed to cringe when I hear ankle injury. We dodged a bullet here. Week 1 - full go.
Joel Dreesen (TE): After undergoing arthroscopic knee surgery in May, Dreesen experienced a setback in camp and needed to have the procedure done again to clean out his knee. Dreessen has been a good player for us, and was probably our best balanced TE last year... we really need him healthy. He could be back for the season opener, even though he'll be rusty. That's my fear with a lot of these players... sure, they'll be back for the regular season, but how synced up will they be? After a few weeks of limited reps and practice, Joel should be just fine. It could be much worse. He'll be there soon, barring anymore setbacks.

Jacob Tamme (TE): Part of a duo of TE's (with Dreessen) who combined for 93 catches and 7 TD's, Tamme is also part of a duo of currently injured TE's. Tamme is still nursing a quad injury, but should be ready to go by the opener. Thankfully, Julius Thomas has emerged in his absence, so even when he does come back, it'll be in a more limited role. Still, we need all the weapons we can get, and Tamme-Manning have a good connection.

Ryan Clady (LT): Clady, we need you!!! Chris Clark isn't cutting it! Ryan is still, as we all know, recovering from shoulder surgery. He could play right now if he had to, but he's good enough to where he doesn't have to. I can't wait to get this big man back and watch our line play improve tenfold. This is something to be excited about, as he's already started to slowly integrate back into practice. Ryan WILL be ready to go week 1... his absence right now is precautionary.
J.D. Walton (C): This is a bad one. All hopes of our starting OL being back in action for camp were gone when Walton needed additional surgery on his injured ankle. He could be back for the second half of the year, or he could miss the entire year. This one is still a wait and see. I hope he comes back at some point, because so far, Manny has looked like... Manny. I still hold out hope that ManRam will improve, though.

Ryan Lilja (G/C): He had microfracture surgery in the offseason on his knee.... it's something to keep an eye on since so many lineman are already hobbled. There may come a time when we call his number to start.

Chris Kuper (G): It's the same old story with Kuper. The guy has battled ankle injuries for two years now. The good news is he's been back at practice, taking it super slow. I doubt he'll be ready for the opener, but the fact that he's integrating back in is a good sign. We need to take it super slow with him, and bring him along gently. The reduced contract helps, and ensures he'll be a Bronco. We'll need him at some point (we need him now).

Louis Vasquez (G): NO MORE OL INJURIES! Just say NO! This was another injury that made my stomach turn. We can't afford for any more O-Lineman to go down, and the progress report on Vasquez was slow to come out. Luckily... thankfully... it was nothing major. He tweaked his knee up a little - had it been the reg. season, he would've played through it. Still, this is something to keep an eye on (like Sly Williams). Knee injuries have a way of haunting you.

Orlando Franklin (RT): Goodness... our entire OL basically? Yep. Good news with Franklin is, he's one tough SOB. His toe is better, and his hip injury doesn't seem devastating. IDK if he's fully healed or playing through it, but the staff feels like he's ready to roll. Franklin is due for a massive year. Kudos to Zane Beadles for being the only starting Lineman to stay healthy throughout this process. The guy is an iron man.

Derek Wolfe (DE/DT): My heart jumped out of my chest when I saw Derek go down in the Seattle game. So far, so good. All testing came back negative, and the guy was even able to fly back with the team. Neck injuries are no joke, though, and lingering issues are my worry at this time. Derek should be full go by week 1, but I hate to see him miss reps. It may be a case where they'll have to bring him along super slowly. This injury looked much worse than what it actually was, so we'll take it. Derek is a key player in our base D and nickel D... and I expect a huge year out of him. Bullet dodge # 453.
Sylvester Williams (DT): Williams suffered a minor knee injury in camp. Prior to the injury it seemed like he was doing great, so I can't help but wonder if his knee is why he's disappeared. More than likely it's nothing, but I'll list him anyway. It's something to keep an eye on at least.
Stewart Bradley (MLB): This was another bad one. Stewart injured his wrist against Seattle (boy did they manhandle us on many levels) and he had to have surgery to repair it. The timetable right now is several weeks, and the fact that we just signed Paris Lenon tells me it probably isn't looking good. For my money, Bradley wasn't exactly cutting it, but that doesn't mean he wouldn't improve as the season went on. We'll have to wait and see, but I seriously doubt he's ready for action week 1. Hopefully Lenon was signed as depth... I want to see Woodyard, Trevathan, and Irvin as the starters until Von comes back.

Champ Bailey (CB): I'm worried about Champ. His foot sprain was nasty, and as old as he is, he can't afford to be running around gimped all year. On the bright side, Champ doesn't need practice reps. You could keep him out the entire offseason and he'd still be ready for action week 1. The downside... we need him. DRC has been nursing his own injury, and Chris Harris (no matter how great he is) shouldn't be our only stud CB. This is honestly one of those injuries that could haunt Champ all year long. They'll bring Champ along as slow as possible, but will it be slow enough. I'm praying for the best here. When you look at Champ's overall body of work last year, he was still a top 10 CB in many aspects.

Dominique Rodgers-Cromartie (CB): Few players excited us in camp as much as DRC. When he went down with his knee sprain, I about went berserk. We need this guy something awful... he'll be integral to our success in the secondary. The good news is, he's ahead of schedule and should be ready for week 1. The bad news is, will it be a lingering issue all year? I think DRC will be okay... they've brought him along safe and slow, and he'll be key in replacing Champ until he's ready. We dodged another bullet here. Quentin Jammer can possibly help until DRC and Champ are back to full speed.
Quinton Carter (S): This one doesn't hurt so much with the emergence of Duke Ihenacho, but still, we all had high hopes for a guy who looked like a playmaker 2 years ago. Carter tweaked his knee (knees and ankles, oh my) in practice, and has been pushed down the depth chart. Will he even make the team at this point? I hope he does... I see a lot of potential.

Wow... that's basically our entire team. I won't go on about who we didn't lose, because I don't want to jinx us any worse than what we are. Tons of teams have already lost valuable players... this isn't just a Bronco thing. We've actually been pretty lucky in this regard - Koppen is the only one to definitely go on IR - Bradley and Walton stand a chance to come back. If most of these guys can rest up and get 120%, then we shouldn't worry too bad about any lingering effects. I'd rather us get hurt now and struggle a little bit at the beginning of the season than get hurt smack dab in the middle of the year, or down the stretch.


I now want to take a look at some possible weaknesses:


Running Back: Whew.... it's been ugly to say the least. Hillman isn't an every down back, I don't believe. I know the staff wanted to see what he could bring to the table. I'm pretty sure they've seen the light now. Hillman can run up the gut, but it's not his forte. He's a guy you want to get in space... misdirection, screens, tosses, things of that nature. I have been impressed with Hillman's improvement in the pass pro dept., though. The fumbling needs to stop now! Hopefully his cherry was popped in the Seattle game.

Montee Ball has been hot and cold. Some practices he's looked bland, others he's looked pretty good for a rookie. He will get better as time goes on... we have a phenomenal running game staff (Studesville, Fox, Magazu, Gibbs). Reps, reps, reps, will fix him. However... if the dude keeps whiffing on blocks and getting Peyton melted like that, he won't get as many reps as he needs in live action. He needs to work till he bleeds at pass protection. Knowing Montee, he already is.

I've been saying this all along, but at first, Moreno should be our starter. Fox likes to use the preseason as evaluation/audition time.... he likes to make us do things we're not very good at to work out the kinks. Ronnie Hillman more than likely never was the starter, in my mind. We know what Knowshon brings to the table, plus we need Knowshon full go for week 1. Montee will get more and more of the workload as the season wears on, but for now, no one can compare to Moreno in the blocking/receiving game dept.

C.J. Anderson is another guy who can help us out when he gets back from injury (if we keep him, and I think we will).

I would make note of the horrendous play calling from the last game, but it's the preseason, and we're still working on things we suck at. I don't think we'll see 10 straight runs up the gut from a struggling, fumbling Ronnie Hillman when the games count.


Tight End: Julius Thomas has been wonderful as a receiver, but the blocking from this group.... like the OL.... has been terrible so far. We just need to get Dreessen back healthy and ready for action. I might be wrong about this, but I think it's safe to say that Virgil Green will make the team as well. We have to get some run blocking/push from this position, and at this point in time, Thomas just doesn't bring that.

Offensive Line: This has, by far, been the worst of the worst as far as weaknesses go. Much of it is attributed to injuries, so I look for it to get much better as the season goes along. We can't even give an honest analysis of Brock Osweiler and the RB's because this unit - 1st, 2nd, and 3rd team - has been so dismal. Honestly, I doubt it would be a whole lot better with Dan Koppen as the starter. ManRam has had his obvious flaws... but practice makes perfect. Reps, reps, and more reps are exactly what he needs. Clady coming back will make all the difference in the world in the pass pro dept - Chris Clark has not cut it, whatsoever. Thankfully Vasquez and Franklin only suffered minor injuries. Once again.... BIG shout out to Zane "Iron-Man" Beadles for being a grinder.

We HAVE to do something about the backup Line. Philip Blake is looking like a total bust... doubtful he makes the team. Painter was a project going into it, so no way is he ready. The rest of them have looked like absolute garbage as well. This is something I want to see us focus on in the upcoming FA periods and drafts. We have to improve the depth of the unit before our QB's get killed. I'm sick of seeing a 2.8 yd. run average.

Defense as a whole: Other than the run D at times, the D looked elite in the first game against the Niners. Seattle.... not so much. Every aspect of the D took turns getting punked in that game, and I pray it was an anomaly. Looking forward to the regular season, our pass rush is almost certain to suffer for a little while. Von is out for some time, without a doubt.... Elvis has left the building (I hope he doesn't form an assassin duo with Suggs week 1, and kill Peyton).... Wolfe is injured, and even if he's ready week 1, will he be full strength (?).... Sly Williams has disappeared somewhat (due to the knee injury?).... Robert Ayers is Robert Ayers. That leaves us with Malik Jackson (who's probably more of a run stuffer), Shaun Phillips (who will get it done), and a bunch of DT's who've already proven they're more run stuffer than pass rusher. Terrance Knighton might be the exception, but I doubt it.

The secondary just needs to get healthy. Champ and DRC at full health will give us the nastiest CB core in football. I pray they don't have any lingering issues with their injuries. The emergence of Duke Ihenacho is a godsend (if it's the real deal come reg. season time).... I'm banking on him being the starter, or at least hoping he is. Hopefully Rahim Moore gets better, and forms a nice, young duo with Duke. The lack of a pass rush will hurt these guys at first.... I think there will be some defensive struggles until key players get it together and come back. It's not the end of the world.


Special Teams: I don't know what happened here. Our special teams were one of the best in football last year, but in Seattle (crowd noise?) they completely lost their manhood. The coverage units were getting gashed repeatedly. I hope it's not an issue when it counts in the reg. season, but it's something to keep an eye on. Trindon Holliday also has his fair share of issues to work on. I'm thinking the coverage unit gaffs were just a one time glitch. Seattle got up on us and it messed with their heads.



Where does this leave us?

We have Peyton Manning - we have elite recievers, maybe the best in football. This is now a passing league. Peyton, DT, Decker, Welker, Julius Thomas, and whoever else feels like joining in (and getting healthy), are going to tear it up this year. We WILL have a top 5 passing attack, if not higher. We have deep speed, possession guys, route runners, red zone targets, jump ballers, YAC guys... the whole shebang. There are no weaknesses to this aspect of our team, unless you count the OL, which WILL get better once players return from injury. Ryan Clady will give us a twenty-fold increase in production once he returns to full action. Chris Kuper is another guy who will help out a ton - Ryan Lilja as well. I look for the OL to start rolling (barring any setbacks) around week 4 or 5, and when all is said and done, I believe this is one of the better OL's in the NFL. I also look for the ground attack to get much, much better as time goes on. Reps, reps, reps.

Von Miller is going to hurt, unless it somehow all turns around. Von is the key cog to our defense, and we were really counting on him and Wolfe to dominate the opposition. That doesn't mean we're left with nothing, though. We have Wesley Woodyard, a slew of DT's, Chris Harris, Danny Trevathan (who I think is the real deal), Shaun Phillips, and a few more who can fill in and look good doing it. DRC should be ready to roll, which will help immensely! Derek Wolfe should be ready as well. We have some young talent on this D who I feel are ready to take off. True, we need some players like Ayers and Malik Jackson to step up, but who says they can't?

Look at the Ravens from last year. Ray Lewis, Ed Reed, and Terrell Suggs, all missed tons of time in the regular season, but came back when it mattered most and helped that team win a Lombardi. They were also missing Lardarius Webb... easily their best CB and a superstar.... for the entire year. The Ravens won a Super Bowl without the world's best pass rush and without the world's best CB's. It's about the fight they had. Even when everyone wrote them off when we beat them in the regular season, they kept grinding and fighting. It's all about getting healthy at the right time, too... and our team doesn't look like it'll be missing guys for anywhere near as long as the Ravens did.

I've seen plenty of Super Bowl winners have their fair share of darkness in the regular season.... going 9-7, 10-6.... but then getting healthy at the correct time to polish it off. This gives me hope. Peyton and co. can win games for us until Von and some of our injured players come back into the fold. I still think we can win 12 games with our easy schedule. No team in the league is perfect. Green Bay struggles to run the ball, block, and play defense. Pittsburgh struggles to run. New England struggles in the secondary and rushing the passer. Every elite team has a weakness.

We need a couple convincing wins at home against St. Louie and Arizona to lift the monkey off our backs and go into the reg. season on a positive note. I'm actually banking on this happening. We need the media off our ass.

It won't be as easy as it seemed at first, but it can and WILL be done. This is still a playoff team guys. When the chaos is thick enough to drown in, that's when real men stand up. They rise out of the smoke, when all hope seems to be lost, and rally to each other. We still have men on this team. This is a rallying point for all the warriors on this team. This is a battle cry to ignore the doubters... to ignore the fallen... to keep swinging your sword till you feel like you can't anymore, and then swing it again, HARD!

"Never forget what you are, for surely the world will not. Make it your strength. Then it can never be your weakness. Armour yourself in it, and it will never be used to hurt you."

"Fear cuts deeper than swords. The man who fears losing has already lost."

"If I look back I am lost."