The Denver Broncos are heading into the postseason facing questions on defense, and whether their offense can maintain a rhythm against teams that control time of possession.
The AFC is pretty weak this year, but there are still a few dangerous teams that could threaten Denver's playoff hopes.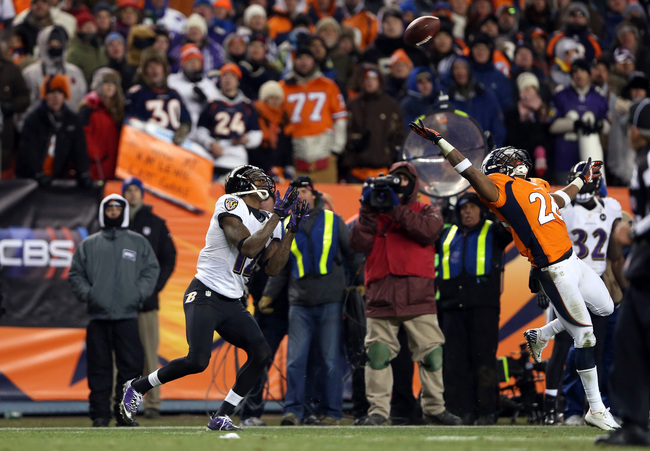 Everyone remembers last year's divisional round match up vs the Baltimore Ravens. Hopefully the memory of defeat will help fuel this team through a postseason run, I firmly believe that a victory in the divisional round will be all they need to ignite a plunge into the super bowl.
The San Diego Chargers represent a threat, as they appear to be heating up and Phillip Rivers knows how to play in Denver. However, I'm not scared of the Chargers, and I promise you neither is Peyton Manning. It's highly unlikely that San Diego can win in Denver a second time, so this is the team that I would like to see the most.
Everyone knows it's tough to beat a team three times, but If there's anyone the Broncos can beat thrice, it's the Kansas City Chiefs. Manning knows exactly how to attack their young corners, and out offensive weaponry outmatches them any day of the week. I'm not worried about this match up, but it's less favorable than San Diego.
The Indianapolis Colts are scary. When Andrew luck gets hot, they're tough to stop. There is also the Indy factor, Peyton will definitely feel strange facing his former team in the playoffs, and he could get a little emotional in this one. However, Manning could also use it as fuel and turn on the burners trying to stick it to Bruce Arians on the way to a Super Bowl victory with his new team. This is the least favorable match up of the three, because we all witnessed how old man Mathis matched up against Chris Clark. Denver has a good change of beating Indianapolis, but they would have to take good care of the football, and protect Manning.
What do you guys think? which divisional match up gives Denver the best shot at making the playoffs? have it out in the comments, and thanks for reading.