@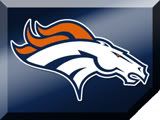 As if an 0-4 start wasn't bad enough, the Raiders have suspended disgruntled WR Jerry Porter 4 games for "Conduct Detrimental to the Team".  AS vague as it sounds, Conduct Detrimental covers a wide range of topics, but is essentially football's version of in-subordination.  The suspension is just the latest chapter for Porter and the Raiders, especially Head Coach Art Shell, who came back to the Raiders 12 years after being fired from the team.  Shell has tried to bring a new discipline to the Raiders, but most of the degenerate vets the Raiders commonly employ, like Warren Sapp, have voiced their displeasure.




Though Porter hasn't played at all this season, the prospects of him coming back for tonite's game in Denver had to make some Broncos' fans nervous since Porter has always been a thorn in Denver's side.

In the latest transgression, Porter, among other players, made some comments regarding the 2 hour practice Shell was putting the Raiders through on Friday. According to the report --
Two league sources familiar with the basis of the suspension, and three Oakland players who participated in the practice, said Porter was one of several players who complained about the practice, which lasted more than two hours. For most teams, the Friday practice typically is a walk-through lasting 60-90 minutes.
But the winless Raiders aren't just any team right now and, given his status with the franchise, Porter isn't just another player.
With all that has transpired between Porter and the Raiders this year, and the obvious bad blood that exists between the unhappy wide receiver and beleaguered head coach Art Shell, the Friday remarks by Porter apparently were the last straw. But other Raiders veterans, those at practice said, made similar comments, and that might make it difficult for the team to defend its actions.
One player suggested the Raiders "were looking for an excuse [to sanction Porter], and Jerry kind of [unwittingly] gave" them one. But, said the player, "it's kind of a [horsefeathers] move if they're basing it just on what he said [Friday]."
In a situation eerily similar to T.O. and the Eagles last season, the Raiders simply de-activated Porter the first 4 games of the season, and now have suspended him the next 4, meaning Porter will miss at least 8 games, and you have to think the Raiders have no plans on Porter playing anytime soon.  The NFL is a copycat league, and though sitting your best players hurts you on the field.  Tampa Bay might have been the inventors of such a strategy, jettisoning Keyshaun Johnson late in 2003, telling Johnson simply to go home.
Needless to say, distractions like this are the last thing a team like the Raiders needs, especially heading into a game with their arch-rival.  Things could get really ugly tonite, and that's an awesome feeling!!