@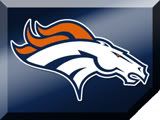 A win is a win.  Someone once said that, and I believe it.  I also believe the Broncos are going to face some teams that I am going to assume are going to put the ball in the end-zone, like the Colts, starting in 2 weeks.  Even the game against Cleveland is going to be a test if the offense can't get it going.  It seems you guys and glas agree with me, since 85% of you share my concerns about the offense.  A win is a win, however, and we'll definitely take it.


Before we begin our preparations for the Browns, let's take one last look at last night's game, and see what the main-stream media thinks, on both sides of the Win/Loss column...


Take a look at the GAME RECAP to see how it all went down...


By The Numbers --

*--For the first time in franchise history neither the Broncos or their opponents have scored 20 points in any game after 5 weeks

*--Rod Smith became just the 6th receiver to have 100 or more catches against 3 different teams(Oakland, Kansas City, San Diego).  The others?  Tim Brown, Andre Reed, Cris Carter, Art Monk and Jerry Rice

*--The Broncos improved to 10-2 at home against the Raiders under Mike Shanahan

*--The Broncos became the first team since the Detroit Lions in 1934 to hold opponents to 1 or fewer touchdowns through 5 games.  The Lions shut-out their first 7 opponents that season.

*--Rookie Elvis Dumervil recorded his first career sack, twice.  His "first" sack was negated by a penalty

*--The Broncos have now won 13 straight regular season games at Home.




A Look Around The Newswire --

*--Rookie Elvis Dumervil was excited  to get his first career sack, even if it had to happen twice --
"It was kind of awful to get your first sack and it's taken away," the Denver Broncos rookie defensive end said Sunday night. "But it happens. So you just have to be able to be mentally tough to go get another one."
Linemate Ebenezer Ekuban was pumped as well --
It was his coming-out party, I'm happy for the young guy. He's been working his tail off. And I tell you what, that's just the first of better things to come.
*--Sure the Broncos' Offense has struggled, but don't expect the
defense
 to talk about it --
That's four, four wins, that's the only number we have, that's the number that matters, the rest of it is for everybody else to talk about," Broncos linebacker Al Wilson said. "The bottom line is you find a way to get a win. Our defense, we take pride in what we do, man. And I've been telling everybody stats might get you recognition, but you keep people out of the end zone, that's what gets you championships.
"Our offense is going to come, they're going to put the points on the board that everybody wants. Until then, we'll just do our thing the best we can because we're in it together.
 But the questions about the offense are legitimate, and I feel justified in being concerned --
The offense, we're still trying to find out what the problem is," running back Tatum Bell said. "Hopefully, we have a breakout game pretty soon . . . we're right there. We get our confidence back, it will get things going."
*--Pat Rooney of the Rocky Mountain News had
more to say
about the Offensive struggles --
This was supposed to be the week the Broncos offense broke loose.
Facing a young, winless Oakland Raiders team that allegedly was not ready for the prime-time spotlight, the running game was supposed to thrive, Jake Plummer was supposed to straighten out his roller-coaster season with an efficient performance and the team was supposed to score enough points to finally give its defense some room for error.
None of that happened, even though the Broncos were able to hold on for yet another blue-collar win, beating their AFC West rivals 13-3 on Sunday night at Invesco Field at Mile High.
*--Mark Kiszla of the Denver Post is a
little less optimistic
--
Something stinks. If the Denver defense is a rock, then its offense must be the slimy underside.
Smell trouble? If the Broncos are going to get more than a whiff of the Super Bowl, coach Mike Shanahan cannot continue to mask the problem with a can of Glade.
Something was rank at your local football stadium on Sunday night. And we're not talking about those stale, old Oakland Raiders, a nuisance that Denver kept messing with until the Broncos won 13-3.
Haven't we seen this game too many times already? This has got to stop before déjà vu dooms the championship dreams of the Broncos. Whoever installed the humidor at Invesco Field, please dismantle it. Touchdowns are down. Concern is up by anyone with eyes wide open.
"You don't care if you keep winning ugly. But ..." Broncos fullback Kyle Johnson said, letting doubt linger in the air.
But what?
"I haven't seen anything where I would say we're on the verge," Johnson said. "Right now, we're doing enough to win. If you play it that close all the time, you are going to lose some games you would have won if you had an explosive offense."
Though, Kenard Lang may have had the quote of the night --
Like my dad always said, 'When you start smelling your own underwear, that's when you have a problem, If you start smelling your own drawers, that means you start thinking you're better than you really are. And you're not.
*--As for the Raiders, they really can only blame
themselves
for losing, piling up 13 penalties.  Whether it is multiple False Start penalties by Chad Slaughter --
It was pretty loud, but it was also me not being focused, I put it all on me. I was just a little too anxious. As a backup, you've got to expect the worst and be ready for any situation.
Or, QB Andrew Walter for making the mistake of challenging Champ Bailey late in the first half --
That was a situation where I was trying to force it to Randy.  That was a situation for sure that I could have gone elsewhere. In hindsight, it would have been better to throw it away and try again on the next play.
Or maybe even LaMont Jordan, whose fumble deep in Denver territory in the last 5 minutes essentially ended the game --
I just dropped the ball," said Jordan, who led the Raiders with 60 rushing yards on 23 carries. "That's it. I was just trying to make a play and didn't have good ball security."
Jordan said he felt confident the Raiders were on their way to scoring and changing the outcome of the game before his fumble.
"I think we did a good job of beating ourselves (Sunday night)," he said. "Our defense held that team to 13 points. But when that fumble occurred, I felt like we had taken momentum, the crowd started to get quiet, we started to get a swagger to us.
"If we had come down and been able to get some points out of that, we would have given our offense a chance to win."
Fumbling away one of the few chances the Raiders have had to earn a win, Jordan expressed the pain his team was feeling.
"It's tough, man, it's tough," Jordan said. "And we've got a tough road ahead of us.
So that pretty much covers it.  A good win over the hated Raiders have the Broncos sitting at 4-1, 4-0 in the AFC, 2-0 in the division.  Later on I'll have my take on Mike Shanahan's Press Conference, and then it's on to the Browns!!!