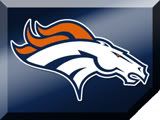 @      



Week 6 is officially behind us, so it's time to look forward to Week 7 and a trip to my hometown, Cleveland and a match-up with the 1-4 Cleveland Browns.
The Browns are coming off of their BYE week, after losing in Week 5 on the road in Carolina.  The theme in Cleveland has been similar to the theme in Denver, with the offense coming under fire.  The Browns were dead last in scoring last season, and come into this match-up 31st in total offense.
The Broncos have also struggled on offense, but the defense has done more than enough to help the team rebound from a Week 1 loss to win their last 4.  The trip to Cleveland kick-starts a tough stretch over the next four weeks that sees the Broncos head to Cleveland before returning home to face Indianapolis, then back-to-back road games against Pittsburgh and Oakland.  I have always thought that Weeks 7 through 10 separate contenders from pretenders and it's going to be important for the offense to get untracked this weekend in a tough environment.  And believe me Broncos fans, Browns fans still remember 1986, 1987 and 1989 and they will be in full throat whis weekend.
Some stories to keep an eye on this week --
--The Broncos offense is starting to show it's frustration, and rightfully so.  I want to see the play makers on the offensive side of the ball speak out.  Most outspoken were the receivers who had a lot to say --
ROD SMITH -- I just work here.  I just run the plays they call. We had a lot of opportunities we didn't take advantage of. I don't worry about me. I worry about the wins.
JAVON WALKER -- "I could put my finger on it, but I just run the plays that are called, I just work here."
Walker went on to say he hoped the team would attack more on offense and that he believed he could have more impact than he already has had if he were more involved in the passing game.
"I mean, the only thing I can be accountable for is myself," Walker said. "I just know the attitude that I take toward the game and when I'm out there playing, I just know sometimes I'm in the zone and I know I can make plays.
"I feel like if we take advantage of that I think good things can happen, along with the other receivers. We all feel the same way, we all talk about it. We'll just come back in practice this week and see where it take us on into the season."
Of course, Shanny had his take on his top two receivers' thoughts --
MIKE SHANAHAN -- (Walker) wants the ball. Rod Smith wants the ball; he handles it in a different way, when I was at San Francisco, I had Jerry Rice; John Taylor wanted the ball, but you'd never hear about it. Brent Jones, he was Steve Young's roommate and he was in Steve's ear every night trying to get the ball.  Ricky Watters wanted the ball every play; that's just the nature of guys wanting to make plays. This is a situation that we have; I feel pretty good about who we've got on our football team.  You want guys who want the ball.
Any time you're not productive offensively and you come away with 13 points, there's always frustrations, there's always disappointments. If he doesn't feel that way you have the wrong guy . . .
Definitely worth keeping our eyes on...
The Browns offense has also struggled behind second year Quarterback Charlie Frye and former Broncos Reuben Droughns.  After a loss in Carolina, where the Browns failed to score a touchdown, Head Coach Romeo Crennel stated he was going to use the BYE to evaluate everyone on the team, and he would become more involved in playcalling.  There was a lot of speculation that O.C. Maurice Carthon was on the hot seat.  Crennel came out yesterday
supporting
 Carthon, however, and stated no major changes would be made.  
Romeo Crennel might be a little more involved in the offensive play-calling, but he said there will be no major shuffling of the Browns' coaching staff.
That means Maurice Carthon will continue as offensive coordinator and will continue to call the plays.
``I have confidence in my guys,'' Crennel said. ``I have confidence in every one of them to get these things straightened out. I may be crazy, I may be stupid, I may be naive, but I think I got good coaches. And I think I got good kids on the team.''
Crennel actually seemed to be trying to sound more like the man in charge than at any time in his tenure with the Browns.
He said he had told his offensive staff to focus on what worked.
He said he would overrule play calls during games, if needed.
And he said he might call a play.
Crennel said he had done some of that this year, but ``maybe not to the degree that it might be going forward.''
At 1-4 and with the offense ranked 31st in the league, the Browns need something to happen. Crennel, though, said he will emphasize the mundane and not promote the exotic.
``I want us to be a consistent football team and (have an) offense that can operate in the division we have to play in,'' Crennel said.
``Then maybe add pizzazz to it. If I add pizzazz and that doesn't work, I'm going to have to go back and try to be consistent again.'
Needless to say, Browns fans I have talked to are not happy.
On a sad note, it was
reported
that Kellen Winslow spent Monday attending the funeral for his younger brother, Justin Winslow, who died suddenly last week.  Kellen Winslow has been a bright spot for the Brown's this season after missing most of the past two years with various injuries, including those suffered in a motorcycle accident.  Earlier this year Winslow spoke out about playcalling and his role in the offense, stating he needs the ball.  Surely he does, and along with Braylon Edwards provide the Browns legitimate weapons.  Our thoughts go out to Kellen and the rest of the Winslow family...