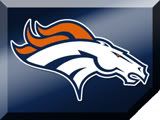 @      


Can you believe it?  If the Broncos didn't have enough motivation going into their game with the Browns on Sunday, Cleveland's starting QB may have given them more.  
As if the Denver Broncos need more motivation this weekend with seven former Browns on their active roster, quarterback Charlie Frye may have supplied some Wednesday.
Asked about the Broncos' defense, Frye said it's good but that he saw "some holes" in their 13-3 win over Oakland.
Few teams have exploited these so-called holes to any meaningful extent. Denver has given up one touchdown in five games.
Frye isn't the only one that had something to say about the Broncos D.
 Browns DB Leigh Bodden also feels the Broncos Defense is getting respect, a bit too much and at the expense of the Browns --
Talk of the Denver defense also seems to be firing up some of the Browns' defensive players.
"Their defense is kind of overshadowing our defense and I feel like our defense has done a good job this season," cornerback Leigh Bodden said. "We'll just see on Sunday who's the best defense."
Cleveland's defense ranks 23rd in the league, Denver's 10th.
Somethings just don't make much sense to me.  Oh well, it will all come out in the wash on Sunday....