@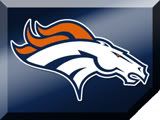 The Broncos get back on the practice field today, in preparation for their showdown with the undefeated Indianapolis Colts.  Check back laster today for my thoughts on the Wednesday Pressers of Shanny and Jake.  Until then, let's take a quick look around at what headlines are surrounding the two teams.

--USA TODAY has a nice piece on John Lynch in their NFL Notebook.  I have been mentioning all season that Lynch looks faster, stronger, and better now than 10 years ago, and is even being asked to drop into coverage more this year than in the past.  Here is an excerpt from the piece --
For Denver Broncos safety John Lynch, playing some of his best football means making a difference as more of a third-down pass defender. Last season the 14-year veteran was more of a fourth linebacker as a run stuffer and blitzer.
"Everyone tells you once you turn the magic number in your 10th year, you lose a step," says Lynch, 35. "I never really found that to be the case. This year I'm being asked to cover more, and I embrace the challenge and take pride in it."
Lynch remains the hard-hitting leader for a bludgeoning Broncos defense. Through six games, 5-1 Denver has allowed 44 points, the fourth fewest since the 1970 merger. That defense will be tested Sunday by Peyton Manning and the 6-0 Indianapolis Colts.
"Our defensive coordinator in Tampa Bay, Monte Kiffin, used to have a saying, 'Fans go get their hot dogs when the defense takes the field, but not in Tampa the way we played defense,' " Lynch says.
"This town is starting to embrace our defense. Broncos fans aren't using our time on the field as their concession time."
The
ROCKY MOUNTAIN NEWS
talks about the dilemma that faces Larry Coyer and the Broncos defense, to blitz or not to blitz.  The Broncos defense has been successful this season by applying pressure from the front four, allowing the linebackers to use their speed to eliminate the run, and cover the underneath pass routes.  That will be essential against the Colts because if you don;t get pressure on Manning, he'll pick you apart --
And this week, the Broncos face the guy who has tossed more dirt on defenses in the past eight-plus seasons than anybody in the league.
The Colts' Peyton Manning is the only player in league history to have thrown for at least 3,000 yards in each of his first eight years in the league, and he's well on his way to a ninth as Indianapolis (6-0) prepares to visit Denver on Sunday (2:15 p.m., CBS 4).
"He can just make you suffer," Broncos defensive coordinator Larry Coyer said. "That's the best way I can say it. If you don't mind what you're doing, he'll make you suffer all day. All day."
So this week, the Broncos face the choice that comes with Manning's arrival on any defense's radar - to blitz or not to blitz.
Oh, that is the question, all right. Especially considering Manning has tossed six touchdowns - without an interception - and has been sacked only once while being blitzed this season.
"Whatever you do, you have to play sound," Broncos cornerback Champ Bailey said. "It's not so much the scheme or whatever, it's how you play. It's not making mistakes because he doesn't miss mistakes."
Even Rick Gosselin at the
DALLAS MORNING NEWS
is on board with the defense, going so far as to compare them to the 1976 Pittsburgh Steelers --
When Dave Wannstedt was the defensive coordinator of the Cowboys in the early 1990s, he tacked a copy of the 1976 Pittsburgh Steelers game-by-game results to the bulletin board at his desk. He liked looking at all the zeroes.
Wannstedt aspired to build a shutdown defense in Dallas - the type of shutdown defense his hometown Steelers played in 1976. That was midway through their Super Bowl era and the standard by which all Steelers defenses are judged.
Pittsburgh opened the 1976 season 1-4, then had to play a chunk of the year with a rookie quarterback (Mike Kruczek) because of injuries to Terry Bradshaw. There was no longer any margin for error - the Steelers needed to be at their shutdown best on defense to salvage their season.
What's a shutdown defense? If you need to hold a team to 10 points to win, you hold them to 10. If you need to hold them to a touchdown, you hold them to a touchdown. If you need to hold them to a field goal, you hold them to a field goal. And if you must shut them out - well, then, you shut them out.
After that 1-4 start, Pittsburgh won its final nine games of the season to capture the AFC Central. The Steel Curtain posted five shutouts in those nine games. It held two other opponents to a single field goal. One team score six points and another 16.
That, my friends, is a shutdown defense. And that's what the Denver Broncos have this season.
After Jake Plummer threw three interceptions and the Broncos lost their opener in St. Louis, 18-10 (on six Rams field goals), Denver coach Mike Shanahan decided he was going to turn his fate over to his running game and defense. He wasn't going to let his quarterback beat him any more. He would ask his defense and running backs Tatum and Mike Bell to win for him.
That meant low scoring games - and no margin of error for his defense. That defense has been up to the challenge, holding five consecutive opponents in single digits in scoring in stringing together a five-game winning streak.
The Broncos held three opponents without a touchdown - Kansas City (9-6), Baltimore (13-3) and Oakland (13-3). Denver also held New England and Cleveland to a single touchdown apiece, winning both games by a 17-7 score.
The Broncos rank fourth overall in defense, seventh against the run and eighth against the pass. But those statistics don't matter. The only defensive stat that matters in the quest for a championship is points allowed - and the Broncos lead the NFL in that one with just 44 points through six games. That's a shutdown defense.
In other Bronco news, the NFL implemented it's new flexible schedule, starting in week 10 when the Giants face the Bears.  I went looking for some clarification on how the rule works, and whether or not any future Broncos games could be a candidate to move to Sunday Night.  Here is what I found --
CBS and Fox each can protect five games, with the rest eligible for the move to Sunday night on NBC. The Broncos-Seahawks game Dec. 3 is expected to be moved to the prime-time slot, as is one of the Broncos-Chargers games (Nov. 19 and Dec. 10)
As for the Colts, the
INDY STAR
reports that former Bronco
Monte Reagor
will undergo surgery today to repair damage done during an auto accident on Sunday.  Reagor reportedly broke his orbital bone, among other facial injuries, but hopes to return this season --
Clarian Health Partners public relations coordinator Jo Ann Klooz said Reagor was "in very good spirits" as he met with family. "He's doing well. He's got a laceration on the back of his head and he's going to have surgery (today). He got banged up pretty good."
The fracture is to his left orbital bone, beneath the eye socket.
Reagor declined to meet with a reporter at the hospital, but he told an NFL Network reporter on the phone Monday: "This could have been a lot worse."
The Colts have ruled out Reagor for Sunday's game at Denver; beyond that his status is unclear. The NFL Network reported he wants to return this season but doctors have not advised when that may be. "I'm going to bounce back from this," he said.
The NFL Network reported Reagor required 35 stitches. Klooz could not confirm that, saying a statement was being coordinated by the hospital and the Colts. As of Tuesday evening no statement had been released.
Reagor's SUV was hit by a car and rolled over near the Colts' Northwestside facility Sunday, shortly before the team hosted the Washington Redskins. He was not wearing a seat belt. The driver of the other vehicle was cited for failure to yield.