@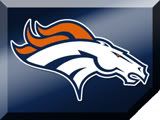 Week Eight: Indianapolis Colts at Denver Broncos

Location: Denver, CO  Invesco Field at Mile High

Kick-off time: 4:00 pm EST

Broadcast: CBS

Cross-Blog: STAMPEDE BLUE, SBNation's Colts Blog


Happy Football Sunday!!!  Did everyone remember to rewind their clock an hour??  That means we have to wait a little longer for the biggest game of the season so far, at least until next week.  That's what I love about the NFL.  Every game is a big game!  So, I was raring up to do this preview and I came across THIS article in the Indy Star.  Just the title got my attention, "A Loss?  It Wouldn't Be The End Of The World".  WHAT?!?   SO I read the article, and attempted to keep an open mind to the reasoning of the author, who's name also opened my eyes.  Bob Kravitz.  Yes, the same Bob Kravitz that used to be a writer in Denver, and before that was in my home town in Cleveland.  Needless to say, I don't think he was very popular in either of those locations.  I don't know what the folk in Indianapolis think of him, but I'd have to guess that writing an article explaining why a loss today would be a GOOD thinking isn't going to get him on many Christmas card lists.


Don't get me wrong, I can see his motivation, with how the Colts handled being 13-0 last season.  Or how they handled having a first round BYE and home field advantage.  Maybe Kravitz is simply looking at the Pittsburgh Steelers, how they needed a win in Week 17 just to make the playoffs, then went on the road 3 straight weeks just to gt to the Super Bowl.  How the Steelers seem to become media darlings on the coattails of being the underdog every week.   Here are Kravitz's thoughts --
Still, losing wouldn't be the worst thing. We're not talking about getting swept -- that wouldn't be good at any level, especially if there are more injuries -- but a split of these next two games wouldn't be such a terrible thing.
Let me explain. Or try to explain.

First, the Colts don't want to clinch too early.  Home field, that is.

We're not talking about the AFC South, where we can already calculate magic numbers. In terms of the division -- print up the Division Champs hat now -- the Colts are playing with house money.
As much as Tony Dungy says he wouldn't mind being in the same position as last year -- when the biggest question was, "How much pre-playoff rest is too much?'' -- he also acknowledges he'd be more comfortable if his team is pushed into the final weeks of the season.

To this day, I'm not convinced the long layoff is the reason the Colts lost to Pittsburgh, or that the Dungy family's personal tragedy had much of an impact on those 60 minutes. But if the Colts can be in a position where they're still being tested, and maybe have the luxury of just shutting it down for one game at the end of the season, that would make everybody a whole lot less uneasy.

A loss in one of these two weeks would mean something else:

No "perfect season'' talk.

Which, so far, has focused more on the Chicago Bears than the Colts. But if the Colts should escape Denver and New England with an 8-0 mark, look out. The national guys will be parachuting back in here. At 7-1, you're the cream of the crop in the NFL. At 8-0, you're a big story, a national curiosity. Again.

Important game today? Yeah, in the sense it's two of the best teams in the AFC. But if we're being realistic about it, the stakes are far higher for the Broncos than they are the Colts.

Almost every personnel decision Shanahan and the Broncos have made the past few years has been done with an eye toward beating Indianapolis. This is their litmus test.

For the Colts, though, this is not a lot more than one of those stern midseason tests that tend to bring out the best in them.

It's always an interesting matchup, the league's best defense (statistically, anyway) and the league's third-best offense, although you've rarely had the sense the Colts offense has truly gotten it into gear this year. Recent history tells us defense always wins these games. Recall the Tampa Bay-Oakland Super Bowl. And the various Colts-Patriots postseason blowouts.

But it's hard to see how Denver, which hasn't scored 20 points in a game all year, is going to limit Indy to 20 points. Listen, if they can shut down the Colts, I'll be ready to hail them as the second coming of the 1985 Bears.
The key portion off all of that is the "Litmus Test" comment.  Listen, this game is just as important to the Colts as it is the Broncos.  The tie-breaker is the most important part of all this. Right now, the Broncos own tie-breakers against 2 potential playoff teams, New England and Baltimore.  Beat the Colts and that 's a tie-breaker from the potential division winner from each of the other 3 AFC divisions.  That's huge.  No litmus test involved.  Shanny didn't build this defense to beat the Colts in Week 8, he built it to beat the Colts and everyone else in January, IN DENVER.  Today's game goes a long way towards guaranteeing that the road to the Super Bowl goes through Denver.
Time for my keys to today's game, and I apologize for not breaking any new ground here --
Punch 'Em In The Mouth -- The Broncos defense still has it's doubters.  There are still "experts" out there that think this defense is finesse, built around speed, and cannot beat-down an opposing offense, especially one that is also considered finesse.  How do you handle a finesse offense?  Hit 'em, and hit them hard, the entire game.  Think about the Pats in the Super Bowl against the Rams.  They hit Kurt Warner every time he dropped back, they hit Torry Holt and Isaac Bruce every time they caught a ball.  I don't mean play dirty, just make them pay.  Make these guys think twice about catching a ball.  Don't get me wrong, Peyton, Reggie, and Marvin are as tough as they come, and Manning won't shy away, but it will still take it's toll.


Force the Colts To Be One-Dimensional -- Am I crazy?  Maybe.  But if the Broncos can stop the run with their front four, having 7 in coverage will go a long way from keeping the Colts from quick-strike scores.  Manning has a tendency to get a bit frustrated when he has to go 10, 11, 12 plays to score, and that would also eat up clock, thus shortening the game.


Run, Run, Then Rum Some More -- The Colts are 31st in the NFL against the run, and their defense is banged up, without Monte Reagor, Bob Sanders and Mike Doss.  The Broncos usually can run against anyone, and with all the injuries to the Colts D today should be no exception.  I look for Tatum Bell to have an exceptional day, and as OHNOHOOLAID said, today would be a great day to see Cedric Cobbs.  He would be a great hammer to use to give T-Bell a blow.


Neutralize Freeney With Mis-Direction -- Even with all the injuries, the Colts still have one of the best defenders in football in Dwight Freeney.  Freeney has been a bit banged up himself, and comes into today's game still looking for his first sack.  He has to be licking his chops knowing that he will either face Cooper Carlisle, who hasn't played Left Tackle since college, or a rookie in Erik Pears that would be making his first start.  There has been alot of talk of extra help, another Tight End, or a a back, but I would go a different route to keep the speed on the field for the offense.  As good as Freeney is he can run himself right out of plays with his aggressiveness.  I look for the Broncos to run a lot of Mis-Direction, reverses to Rod or Javon, fake reverses, boot-legs, etc. to force Freeney to stay home or risk the big play.


Trick, Please -- Another idea mentioned here this week was the possibility of Rod Smith throwing a pass.  Smith was the emergency quarterback for years, and still might be.  Any type of trickeration would be nice to see.  When was the last time we saw a flea-flicker, or half-back pass.  Sure, you need to have the personnel, but an end around to Rod Smith, who then throws deep to Javon Walker for a TD would be sweet to see.


It's Better To Receive Than To Give -- This one is plain and simple...The team that wins the turnover battle wins the game.  Lock it.


Guru Prediction -- The Broncos are going to be able to run today.  No doubt about it.  I am a believer in this defense, and think they are going to have a coming out party today.  It's going to be tough.  Peyton Manning is the best offensive player in football, and leads the most dynamic offense in the game.  We are going to need to score points today, over 20 IMHO, but we are going to make the Colts fight for every yard.  I expect the Broncos to try to get pressure from the front 4, but who that 4 will be will change.  I see the Broncos showing 7 or 8 at the line and rushing 4 from that group, sort of a zone-blitz.  You cannot let Manning sit back there and find someone.  The receivers are too good, and Manning too accurate.
On offense, we need to focus on the run and use it to set up the pass.  There will be big plays available down-field and we need to take advantage of them.  I look for the Tight-Ends to get involved, and this could be a break out day for Brandon Marshall, who creates match-up nightmares for the Colts beat-up secondary.  It's time for the Broncos to show they can be the dynamic type of offense they are going to have to be to win the Super Bowl.  I think they do.  A close, hard fought, entertaining football game, but one the Broncos win in the end.
DENVER 24  -  INDIANAPOLIS 20