@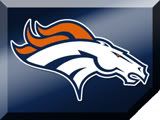 Week Eight: Indianapolis Colts at Denver Broncos


Location: Denver, CO  Invesco Field at Mile High


Kick-off time: 4:00 pm EST


Broadcast: CBS


The Broncos bring their 5 game winning streak home to Invesco, where they welcome one of two remaining undefeated teams, the 6-0 Indianapolis Colts.  This game has been hyped all week, so let;s just get down to business with today's Open Thread!  Participation is welcomed and expected.  For the Colts point a view, check out Stampede Blue, SB Nation's Colts Blog.





GAME DAY NOTES:



*--The Broncos have won a NFL-Best 13 straight games at Home.


*--Only the 3rd time in team history the Broncos will face a team with a record of 6-0 or better.


*--The Broncos are 6-1 all-time against the Colts at home, and are 34-9 at Invesco Field.


*--Quarterback Jake Plummer has completed 70.3% of his career passes against the Colts


*--Last Meeting - 1/2/05 - Denver 33-14, WIN


Official Gameday Press Release


Check out the DIARIES section to see the latest Injury Report






BRONCOS INACTIVES --

Some interesting developments for the Broncos' Active roster today. Here is the list of Inactives with my thoughts.

Quincy Morgan -- I guess Shanny was as annoyed with Morgan's performance last Sunday as I was. Brian Clark, who was the return leader during the Pre-Season, will get the call to return kicks.

Gerrard Warren -- I mentioned right here that the Broncos have a tendency to de-activate guys that miss practice on Wednesday and Thursday. This week was no different, with Warren getting the day off. Demetrin Veal will fill in on the starting unit.

Chris Kuper -- Color me wrong on this, with Kuper not being active. Though no official word has come forward, either Erik Pears or Adam Meadows will get the call. Meadows will be active for the first time this year.

The other Bronco Inactives include Hamza Abdullah, Todd Devoe, Nate Webster and Nate Jackson

The name I didn't see was Cedric Cobbs, who I'd like to see get some carries today.




Start of the Game

*All-right everyone!! Welcome to the MHR's Game Day open thread. The Broncos are back to the Blue-on-White unis, and will kick off to the Colts...Let's get it on!!!
*Happy to see Jeff Triplett isn't doing the game, and even happier to hear the crowd!!!
*Gold goes for the hit, and lets Indy get 4 extra yards...Big third down...
*Colts get the first big play of the game, as Gold forgets to cover Rhodes. With Dallas Clark split wide and no one covering him the Broncos are forced to use a time-out.
*Damn, Ferguson needs to come up with that pick!
*Sometimes you need some luck, and Clark drops a first down pass
*And Erik Pears runs onto the field to deal with Dwight Freeney. Time to run the ball and score!
*The Broncos will start their 29th drive out of 69 total, from inside the 11 yard line.
*Broncos use their second time out, and hey, you can't take them to the locker room with you. It was looking like an interesting formation, with Smith in the backfield with Plummer.
*Dumb penalty by the Colts drives the Broncos further
*Another slant, setting up the Colts DBs for something later
*A missed opportunity, but Scheffler makes his first catch in awhile and the Broncos have to punt
*Not a good punt, but it does flip field position. Only one run in the first drive for the Broncos
*Colts get another first down, on the ground this time, and Addai gets almost 7. Broncos get to shore up the ground D.
*Colts getting big chunks of yards, driving relatively easily down the field
*Another 3rd down conversion, and the Colts have 4 more downs...No Pressure at all!
*Missed tackle by Wilson...
*Good call on Wayne, who punches Williams in the face, probably saving a pick
*Broncos Defense doing what it does best, locking down in the Red Zone. Colts get the Field Goal, however...COLTS 3 - BRONCOS 0
*Only one rush the last time we had the ball...Need to establish the run, which we try to, but a holding penalty drops us back to our 10 yard line again.
*Broncos need to avoid 3rd and long, which they'll face to start the 3rd quarter
END OF 1ST QUARTER - COLTS 3 - BRONCOS 0

SECOND QUARTER --

*BIG PASS - Across the field to Kircus. A huge first down and the Broncos are on the move!
*Huge penalty against the Colts puts the Broncos at the cusp of the Red Zone
*1ST DOWN! A beautiful pass to Smith, and Jake looks as comfortable as I've seen him all year.
*Jake runs it in! TOUCHDOWN BRONCOS!! Great 90 yard drive(remember the holding penalty on the first play). BRONCOS 7 - COLTS 3
*Damn, would a turnover be awesome right now...
*Pears has done a nice job so far...
*Big third down....and Clark is able to shake off of Brandon, again, NO PRESSURE.
*Come on, where's my turnover?!?
*Broncos bring pressure this time, and still cannot get any pressure on Manning, who is picking the defense apart
*Another big third down, as the defense tries to hold the Colts to another Field Goal. *Manning wants to go for it on 4th, but Dungy take the points. Broncos Defense still keeping teams out of the end-zone. I'll trade TD's for Field Goals all day! BRONCOS 7 - COLTS 6
*Great fake, great throw, great catch by Scheffler, and the rook is having a nice day.
*Tatum makes the most of a broken play, getting the 1st down.
*Another broken play brings up a big third down
*Great protection for Jake, and an awesome throw by Plummer to Smith, FIRST DOWN!
*TWO MINUTE WARNING -- BRONCOS 7 - COLTS 6
*Colts start to use their timeouts with a minute to go in the half. Big decision on 3rd down, but I'd have to say I'd run it, maybe a reverse or something
*GREAT RUN BY PLUMMER!! What a job, getting the 1st Down!
*Great throw by Plummer to Walker!! TOUCHDOWN BRONCOS! BRONCOS 14 - COLTS 6
*Wilkins does a Morgan, running it out from 6 yards deep. Colts have 18 seconds, that could be too much time!!
*Nope, they'll down it, and REMEMBER, the Broncos get the ball to start the 2nd half
*HALFTIME - BRONCOS 14 - COLTS 6

THIRD QUARTER --

*Decent return for Clark, who looked a bit hesitant. Offense needs to pick up where they left off. Run, Run, RUN!!!
*Bell just seems to run harder than T-Bell, a good "thunder and lightning" approach. The Colts could ill-afford to lose anyone else out of that backfield
*Jake had Walker there, but missed him. Broncos miss an opportunity. Colts will get the ball back
*Ernster still not getting good air under his kicks, and Wilkins makes the Broncos pay. Manning has great field position near the 50
*Manning tests Champ, but not this time. Good coverage by Champ
*Poor tackling again on Addai gives the Colts a 1st down
*Manning has just too much time, and the Colts eat up another chunk of yards
*And that was just too easy. Touchdown Colts...BRONCOS 14 - COLTS 13
*The 3 and out by the Broncos offense give the Colts good field position, and they go right down the field. Broncos need to respond here and get the TD back.
*Pears makes his first mistake of the game, and it will be 2nd and long
*Colts get the sack, bringing the blitz, and the Colts force the Broncos 3 and out again.
*A huge challenge upcoming here, and folks, I have to be honest, this is going to be Colts ball on the 10 yard line
*We could have done without that...Manning gets the ball deep in Bronco territory
*The Colts have run the ball right up the middle each time and are having alot of success *Somehow need to hold the Colts to a field goal...
*Another easy TD and the Colts are going to make you pay. COLTS 20 - BRONCOS 14
*The Broncos just cannot buy field position, and will once again start deep in their own territory...
*Freeney is really starting to get up field now, hopefully the screen will slow him down..
*Broncos need to remember they are only down 6 points. Run the ball, eat some clock, regain the lead.
*Great catch by Scheffler, and the Colts can't afford to challenge...
*Broncos offense is back in rhythm, and Mike Bell has been the catalyst, running hard.
*Colts are not going to let Jake drop back un-impeded, bring pressure, and the Broncos face a huge third down
*Great call against an aggressive defense, run on third down, get a 1st down. The Broncos offense starting to take control.
*End around to Scheffler brings up 3rd and short.
*Another great call, hand-off to the up man brings a first and goal
*On teh last play of the 3rd quarter the Broncos eclipse the 20 point mark for the first time all year, and re-take the lead to boot. END OF THIRD QUARTER -- BRONCOS 21 - COLTS 20

FOURTH QUARTER --

*This game is shaping up exactly like I thought, and remember, I picked 24-20 as the final score so I need the Defense to GET TOUGH!!!
*The defense CANNOT let Manning sit back and pick apart the defense.
*That turnover would be nice right about now
*Brandon has not been as effective against Clark as he has been against the other TE's today.
*Big third down, and some confusion....
*Vinatieri blasts through the long field goal, and that has to be considered a victory. COLTS 23 - BRONCOS 21
*Ok, we are getting down to nitty-gritty time, and the Broncos will start from the 20. Another long drive resulting in a TD would be great right about now...
*Tough catch for Walker, and a Bronco first down.
*Mike Bell continues to run hard, this time for 10 yards
*All kinds of room for Mike Bell, and the offense is really starting to pound the rock now...
*Don't like the pitch, and it brings on a 2nd and long
*Mike Bell is the man! 2nd and 16 becomes 3rd and a foot, and this has GOT to be 4 down territory...
*Another hand off to the up man and a HUGE gain! 1st and Goal Broncos!!
*Mike Bell walks in! TOUCHDOWN BRONCOS!! BRONCOS 28 - COLTS 23
*I said I'll trade Field Goals for Touchdowns and that has been the difference in this game. Time for the defense to make a stop.
*Colts heading right down the field again, and the defense is finally trying to bring pressure, but the Colts are ready...
*Darrent Williams getting chewed up by Manning and Wayne and the clock becoming a factor
*Gold misses another tackle, and the Colts have a 3rd and short, 4 down territory here for the Colts
*Williams gets burned again, and the Colts score. They'll go for 2 to try and make it a 3 point lead
*The get it, again it's Wayne beating Williams. It's a three point game, plenty of time left to go. COLTS 31 - BRONCOS 28
*It was a concern of mine coming in, you HAVE to get pressure from the front 4 and the Broncos have not been able to. It doesn't matter who you are, you give Peyton Manning 5 or 6 seconds to throw he's going to beat you
*Mike Bell takes one play to get the Broncos in field goal range, a 47 yard run by Mike Bell. The Broncos need to think 7, they need to think WIN!
*Very disappointed with Tatum Bell today, who has got to be bothered by the toe injuries.
*Big third down coming up, and this is what you get payed the big buck for, the Broncos need a big first down here...
*Jake had plenty of room to run there, but instead throws short to Rod Smith, and that leaves a long field goal, and Elam is GOOD from 49 yards, but Manning is left too much time....BRONCOS 31 - COLTS 31
*Broncos NEED to bring pressure....Blitz, and blitz NOW!!
*I've been impressed with Addai today, who has forced several missed tackles
*Broncos still not bringing pressure and the Colts are quickly to mid-field. Vinatieri is the best there is, and he could probably hit from 60
*Williams is roasted again, Wayne owns Darrent Williams! And Again, and the Colts are well within field goal range...
*This game was pretty simple, and I don't want to see anyone talk about Jake Plummer...You have to disrupt Peyton Manning, the Broncos did not do that today, and do not deserve to win. And they won't. Vinatieri good from 37 yards. The Broncos defense really let this team down today, and were owned by Manning again!
*FINAL -- COLTS 34 - BRONCOS 31, and let's hope that ends all the talk about this defense. We still have the same problem we've had the past few years....We cannot get pressure with our front four. If you can't do that against the best teams in the NFL, you lose.