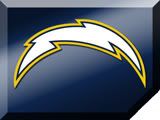 @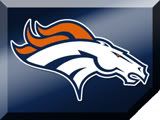 ISSUES AT RUNNING BACK STARTING TO BECOME A CONCERN

The Broncos continued to shuffle players on and off the active roster, and I expect Shanny to continue to look for the combination at the running back position that stays productive.  It is obvious to me that Tatum Bell isn't right and needs some time off, the explosion just ins't there.  The question becomes who can be that guy.  Let's take a look at the usual suspects --

Tatum Bell -- In one breath, Shanny says that Tatum is still THE MAN in terms of the Broncos' rushing game.  In the next breath, Shanny is second guessing himself for forcing so many carries to Bell during the Raiders game.  After watching the tape, the coach saw what all of us saw watching the game live -- Tatum Bell is injured, period.  Let's look at T-Bell's per game totals:  103, 69, 123, 92, 83, 115, 27, DNP, 37.  I think it is easy to tell when the injury flared up on Bell, and it's easy to see that it isn't nearly 100%.  Shanahan has an interesting quandry heading onto this week's game.  Dress T-Bell again, but at the same time dress 2 additional running backs to provide depth, or keep it a mystery the entire week only to de-activate Tatum.  Unless there is a miraculous recovery during the week I think the latter is the best option.




Mike Bell -- Everyone was shocked during Training Camp when Shanny elevated the undrafted rookie to #1 on the depth chart.  By the time the regular season came around M-Bell was splitting time with Tatum Bell.  He then lost his job entriely before coming up large against the Colts.  Mike had a great opportunity to claim the job against the Steelers, but fell so flat the Shanny deactivated him for the Raiders.  Now the question becomes can the Broncos go back to Mike Bell.  Surely Sunday's events had to shake his confidence a bit.  Even if it hasn't, Mike Bell's results have been mixed at best: 58, 44, 12, 0, 2, 25, 136, 28, DNP.  That 17 carry, 28 yard performance didn;t sit well with Shanny, and it remains to be seen if the coach has regained some confidence in M-Bell.



After these two guys, things really get muddled.  The third leading rusher for the Broncos is Javon Walker, follwed closely by Jake Plummer.  No doubt the Broncos are looking for lighning in a bottle from someone but there isn't anyone left to feel remotely confident about.

Cedric Cobbs -- Cobbs has only been active in 2 games this season, Week 2 against K.C. where a fumble to start Overtime nearly cost the Broncos the game, and against the Steelers where he got his only carries of the season, 3 carries for 9 yards.  Cobbs is a hard runner and fits the Broncos running scheme pretty weel but just can;t seem to get on the field.  I would love to see him get a prolonged look in this offense, but Shanahan has been impatient with all of his running backs this season.  He is a definite possibilty this week to fill in for Tatum Bell




Damien Nash -- Shanny said he had liked what he saw from Nash each week in practice and wanted to see how he did in game action.  I think we have seen enough.  His 4 carry, 14 yard performace wasn't very awe-inspiring and it didn't look like Nash was ready for game speed.  Add to that the fact he nearly coughed up the game late with a fumble inside the Raider 5 yard line.  I don't think he'll warrent another shot this season, unless of course injury requires it.




Andre Hall -- The latest horse to enter the race is Hall, signed to the practice squad on Monday.  Hall was signed by Tampa Bay as an undrafted free agent, then picked up by the Bears.  He didn't last long in Chicago, and was out of football after being cut September 1.  Hall is the prototypical Bronco running back, a bit undersized, but strong and compact.  Shanny has shown that he isn't afraid to play someone from the practice squad and if Hall impresses don't be surprise to see him in action soon.




So where do we go from here?  That's the 6 million dollar question.  Make no mistake, however, that even though Shanny says high and low he is satisfied with the Broncos' 4th ranked rushing offense his actions say something completely different.  Shanny isn't happy with any of his backs.  Sure, Tatum Bell was running well when healthy, but that's the problem with Tatum, he can't stay healthy.  Each of the guys is no higher than a 4th rounder(Cobbs), and let's face it, you only hit a Terrell Davis jackpot once in a generation.  I wouldn't be surprised to see Shanny play the draft next season at running back the saem way he played it this season to get Cutler.  AS it stands the Broncos are figuring to get a 3rd and 4th round pick from Washington from the Ashley Lelie trade, not to mention the team may have a certain veteran quarterback on the trading block.  Maybe our draft experts can fill us in on some running back prospects the Broncos might be interested in.  But for the here and now, Shanny will keep trying to keep the running game going on bubble gum, duck-tape, and paper clips.  Let's hope Shanny has some MacGyver in him.