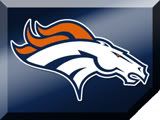 @      



Previews for Sunday's matchup with the Steelers are in full swing so let's take a look around at the headlines involving the two teams...


Despite being in the middle of his worst season as a professional, Steelers Quarterback Ben Roethlisberger still has his CONFIDENCE in-tact.  Ben admits he is frustrated by the season so far, but also believes there is still time for the Steelers to turn it around --
"Anytime you lose it's frustrating," said Roethlisberger. "It's especially frustrating when you feel like it's your fault. We are a good team with a bad record. We feel that we still have time to turn it around and play good football."
While he doesn't shy away from accepting his share of the blame for the team's poor start, he isn't throwing in the towel. He has plenty of confidence in his ability and that of those around him.
"Just because I'm frustrated in the way I played doesn't mean I'm not as confident," said Roethlisberger. "I have confidence in all the guys around me. I have confidence in the offensive line. The receivers are going to catch the ball when I put it around them. I have confidence in myself that we can get it done."
The interesting part of the column is Big Ben's admittance that he'd understand if Bill Cowher chose to bench him --
"I want what's best for the team," said Roethlisberger. "If that's Charlie Batch being in there, then that's Charlie Batch being in there. I want what's best for this team to help it win. I'm not going to cry and complain about getting pulled. My job is to go out and play good football so that there isn't even a decision to be made."
Leave it to ESPN to reveal in depth news coverage like the following headline --
BRONCOS AREN'T BLITZING LIKE THEY DID A YEAR AGO
.  Great find Espin.  In their defense, they are just running with an AP story, but still....Anyway, as everyone knows, the Broncos have played much more base defense this season, and it was having great results, until getting torched last week by you-know-who.  The problem then wasn't the defense, but the lack of adjustments, especially on the most important play of the game, the 2-point conversion.  Though the prevalent though is that the Broncos' Brain-trust made the switch because of the pounding the Steelers laid on us in the AFC Championship Game, Shanny says not so fast --
"If we did that this year, teams would take advantage of it just like Pittsburgh did."

Still, he insisted that Roethlisberger isn't the one to thank for the change in defensive philosophy.

"We kept a lot of people off-balance but we know that in order to play consistent defense, you have to be pretty sound," Shanahan said. "We took some chances that are uncharacteristic of what
great defenses do. Even though we'll still blitz and do those types of things, it got to the point where we were doing it too much."
John Lynch agrees --
"We did a lot of that all-out blitzing last year. And the old saying, you live by that, you die by it," safety John Lynch said.

"It took us all the way to the championship game, but the Steelers kind of had an answer for our blitz package. When that happened we were kind of in a bind."
Finally, Nick Ferguson was one of many Bronco players that had a hard time
GETTING PAST
the AFC Championship loss to the Steelers.  Ferguson actually wasted no time getting back to work --
But as the Broncos await Sunday's game at Pittsburgh, safety Nick Ferguson said when he looks back on it, he remembers just how fast he wanted to get started on another chance at the league's championship game. So much so that Ferguson reported to the team's weight room to work out the day after the loss to the Steelers.
"I needed to blow off a little steam and at the same time tried to move on," Ferguson said. "And in the process of moving on, you have to try to work through it. I had to come back in. I kept thinking, 'What more could I have done, what more could I do?'"
"I stayed an additional week after that," Ferguson said. "We played the game Sunday, had our exit physicals Monday. And after we met with our coaches that Monday, I went in the weight room - the very next day. I just felt like I had to."
Of course, there is Al Wilson, who has yet to even watch a replay of the game --
Linebacker Al Wilson said when he saw the highlights this summer, he flipped the switch after just a few minutes.
"I just turned them off," Wilson said. "I had seen enough."
Let's just say the Broncos are ready to exercise some demons this Sunday in Pittsburgh...