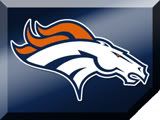 @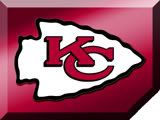 If the reports are true, and all I'll say is I don't believe much that comes out of Adam Schefter's mouth or pen, so we'll wait and see, tonight will be Jake Plummer's last start.  The question I have then is this, if Jake plays well tonite, and the Broncos win, does Mike Shanahan still make a change?
Now, the chances of the former happening are slim, seeing how poorly Jake has plpayed all year, and knowing the lack of mental toughness Jake has shown throughout his career the Broncos might be better starting Jay Cutler tonite.  If Jake knows he is a lame duck what kind of performance do you think he is going to give?
Which leads us back to the game at hand.  To put it mildly, this is a must win for the Broncos.  They already have a divisional loss and two conference losses.  A loss tonite, combined with other factors this week could mean the Broncos are completely out of the playoffs come Monday morning.  No team likes to be a in position to not be in control of it's destiny and a loss to K.C. could lead to that.  
Even more importantly, this team needs to play well and get a tough win for it's own mental state.  They have lost two home games in a row in heartbreaking fashion, two games that they lead in the 4th quarter.  A win tonite and everything seems better.  A loss, and the Broncos have 10 days to lisen to talk that they aren't among the elite in the AFC anymore.  That will be a long 10 days!
The Broncos do have one brite sppot tonite.  If the game we next week we may not have had a chance, given our record in K.C. in December.  With the game being played in November we actually have a chance, though we have only won once in our last six visits to Arrowhead in any month.
Overall, a road game, with everything against them, might be the best place for the Broncos.  If they can come together and put together 60 minutes of good football, in all three phases, it could be the turning point of the season and a catapult to bigger and better things.  If not, it could be a different type of turning point.
Either way, we might be seeing the last of Jake Plummer as the starting QB.  Plummer has a lot of wins, but has also made mediocre play acceptable in Denver.  A change to something better will be a welcome change indeed.