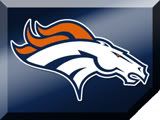 @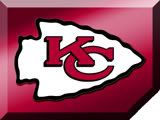 Week Eleven: Denver Broncos @ Kansas City Chiefs

Location: Kansas City, Missouri - Arrowhead Syadium

Kick-off time: 8:00 pm EST

Broadcast: NFL Network

With all the Turkey almost ready, and the time to eat upon us, I figured I'd get the Open Thread for tonite's game up and going for everyone to get talking about it.  Feel free to discuss the early games as well, as I finish wathcing the Lions stink up another early Thanksgiving game.




GAME DAY NOTES:

*--The Broncos have won 4 straight road games, their longest such streak since 1998

*--The Broncos are 12-32 on the road versus K.C. in it's history, but are 1-0 in K.C during the playoffs.

*--Denver has a 3-6 record on Thanksgiving, including last year's 24-21 Overtime win at Dallas

*--Denver has averaged 28.1 points per game the last nine games against the Chiefs

*--Four of Denver's last 5 games in K.C have been decided by 4 points or less

*--Last Regular Season Meeting -- 9-6(OT), Sep 17, 2006 -- WIN

Official Gameday Press Release




UPDATE --
It seems my soon to be born daughter thinks Thanksgiving is a great time to come and join us in the world. As is the case, I don't think I will be able to handle my usual game time duties. Please enjoy the game, and hopefully the birth of my daughter will bring good luck to the Broncos! Thanks, and Happy Thanksgiving!