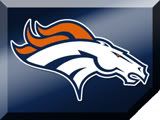 @      



Just got finished re-watching today's huge win over the Steelers, and I must say the Broncos showed some toughness and resiliancy.  I gave some keys to voctory before the game, and though some didn't come to pass, many of them did.  Here are a few random thoughts about the game, and where we might be able to go from here...


Like Banannas, Turnovers Are Best In Bunches -- Sure, Denver had gotten a turnover here and there, but they hadn't been able to get a bunch of them at once, utnil today.  Six turnovers in all, including 2 more interceptions for Champ Bailey, and 3 fumble recorveries, on 6 forced fumbles.  The defense was by no means stellar, but they come up huge when they had too, and forced turnovers at the most opportune times.  Let's hope the turnover tree blossoms again next wekk against another very giving team, the Raiders.

Defense A Bit More Verstile -- It wasn't great defense, but it was effective.  The only two stats that should matter when talking about a defense are Points Allowed and Wins.  Sure the Broncos gave up a yard shy of 500, but they only allowed 20 points AND they won the game.  WE also saw alot more blitzing and several different looks today which have been missing so far this season.  There are offenses you can sit back against, and there are some you cannot.  Even with all their troubles the Steelers have been able to move the ball this year, and if the Broncos had played the same D they did last week it would have met with the same result.  They didn't, and it forced Roethlisberger and the Steeler offense to have to make alot of plays, and tip your cap, Ben was able to, but in the end he also made alot of mistakes.


The Broncos Offense Finally Has It's Difference Maker -- Javon Walker is officially back.  Sure, he has had some big games this season, New England comes to mind, but today he took over and controlled the game.  He could not be stopped, in the running or passing game.  Chemistry always takes time, and it has taken Plummer time to gel with his newest weapon, and there is no doubt he finally has, and the potential has me giddy.  The end around was all Walker.  The Steelers had the play sniffed out.  They were in perfect position.  But, as I have said in this space many times, sometimes great players just have to make great plays, and Walker did just that.  At 6-4, Walker gives Jake a huge target in the end-zone, and the Broncos were able to take advantage of that on two different occassions.  Javon Walker has been a difference maker in Denver and the second half of his season looks to be better than the 1st half.


Time To Give Credit To Jake Plummer -- A lot of people said that the games against the Colts and Steelers could be Jake's last chance to be the starting quarterback of the Denver Broncos.  Sure, the Broncos lost last week, but certainly not becuase of Jake.  Today, Jake was just as good.  His stats for the past two games -- 29-48, 390 yards, 4 TD's, 0 INT's, 1 Rushing TD -- against two pretty good teams, and in games that were high pressure, proves that Jake has the mettle to get it done.  Jake has also gotten comfortable with Javon Walker AND Rod Smith, and the offense has started to get into a rhythem, scoring 62 points the past two weeks.  If you are going to kill him when he plays poorly, give him the credit he deserves when he plays well, and jake has played well, and looks to be getting into a comfort zone at just the right time.


One Name You Didn't Hear Today, And We're Glad About It -- Erik Pears.  And that's a good thing.  You usually only hear an offensive lineman's name when he gets called for a penalty or allows a sack, and Pears did neither, and has played well in back-to-back weeks.  There was a lot of concern when Matt Lepsis was lost, and rightfully so, but Pears has come in and played the most important position on the line(Left Tackle protects Plummer's blind side) and has done a great job.  And did anyone else see him nearly carry Mike Bell to a irst down in the 4th quarter?  Classic!  A great story, and another diamond in the offensive line rough for Mike Shanahan.


And just a final side note...Let's hope all of these injuries are nothing serious and everyone will be ok for next week.  Ian Gold, John Lynch, Darrent Williams, Nick Ferguson, Sam Brandon...All were hurt during the game.  Check back to the MHR tomorrow for the latest....