@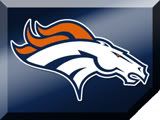 Raider Week, Part Deux.  Here are the thoughts of Jake and Shanny as the team prepares for our final meeting of the season with the Faders...



*--Raiders' Defense is playing well, and as an offense we are going to have to play well, get to the red zone where we have done well this season, and get the job done.  That's the challenge regardless of their record.  We have to prepare and play well.


*--We don't pay attention to what's being said or written, so it didn't affect us when we were struggling.  We just go out and play.  We have too much talent on the offense not to score points or not to make big plays.


*--I think he(Shanny) loves beating them, and even though he coaches to the best of his ability every week for every opponent after the game he enjoys it a bit more, like we all do, and like I am sure all Broncos fans do.


*--Just becuase we have scored some point slately doesn't mean it will just happen. We have to continue to work and prepare.  Early in the season we just weren't making plays, and alot of that falls on me, I wasn't making plays, but now I am putting the ball where guys can go and get it, we just need to keep pushing.


*--There have been big plays in every game plan, but sometimes the defense doesn't allow the plays, or the game dictates playcalling, but they are always part of the gameplan and we just need to execute them when the opportunity arises


*--I think the young guys are starting to become more involved, and get more comfortable.  They need to guard against getting tired, becuase the NFL season is longer than the college season, but they are starting to understand what is expected from them week in and week out.


*--We don't change our approach becuase it's the Raiders.  The fans get caught up with the rivalry more than us, but regardless we want to win.  When we beat them the fans are happy.  There are always times, though and not to look aheead, but like the Chiefs, we haven;t won there in a long time so we are going to want to win that game bad.


*--There are no easy games in the NFL.  They are playing hard, and their defense is playing very well.  Even though their offense is struggling that can change at any time so the pressure is on our offense to get the job done.






*--Injury Update -- Ian Gold, Patrick Chukwurah, and Ebenazer Ekuban are all still pretty sore.  They won't practice.  Rod Smith and Darrent Williams are also sore, and hopefully we'll know more later in the week about whether they can play on Sunday.


*--When a football team only gives up 3 TD's in four games, and is the only team in the league to do that, you instantly give them respect, especially with how their offense has struggled.  They have played well at home, winning their last two games, and have outscored their opponents by alot in the 1st Half.  Any time you are playing a team like that you had better be ready.


*--We won the last time we played them, so I have a good memory.  I wasn't in Oakland, I was in Los Angelos back then so it wasn't the same


*--Javon Walker is a playmaker, and we are glad to have him and I think he is glad to be here.  You saw in the last game what he can do, and though we have made some strides on offense the first 8 weeks we have alot of strides left to make and hopefully it starts this week.