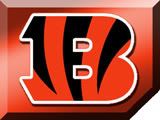 @      
With how important this game is to the Broncos and their fans I thought it only appropriate to give you a forum to talk about the game.
My take?  The Bengals are due for one of the crapper games they have had at times this season, and tonite is one of them.  I take the Colts 34-31.
What do you guys and gals think??