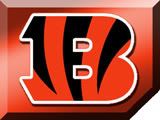 @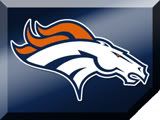 It's the game of the year...again.  Seems I have said that a few times, but I mean it this time.  There are scenarios for each team to sneak into the playoffs with a loss this Sunday but for our purposes we'll just say that this is a win-or-go-home game.  There are several story-lines, so let's take a look at a few of them...
Home-Field Disadvantage -- Usually playing in front of the home fans is a cause for celebration for Broncos fans who have become accustomed to home field success.  Not so much this season, where the Broncos come into this week with a 3-3 record at home, including 3 straight losses. The team hasn't lost 4 straight home games since the Dan Reeves era so there is a lot on the line.  Add to that the 2 1/2 feet of snow that fell the past couple of days making simple tasks like getting to practice, or getting home, difficult.  The team has been forced indoors, limiting what they can do and what plays they can work on.  Cincinnati, on the other hand, has enjoyed milder than normal temperatures, getting their full allotment of work in.  We'll see if the weather hassles have any effect on the game, but there is no doubt the team wasn't able to get their normal work in.
Bengals Are Battling Injuries -- Carson Palmer is telling anyone that will listen that his shoulder is fine.  Is he trying to convince us or himself?  Maybe he doesn't have a torn rotator cuff as was initially reported, but that doesn't mean there isn't some kind of injury.  Any injury to your throwing shoulder, even a bruise, is going to affect your mechanics and I will be eager to see how Palmer responds.
The Benglas also have issues on the O-Line, where Levi Jones sat out Thursday's workout.  He has missed the last 8 games after under-going knee surgery and was hoping to return last week.  He practiced Wednesday, but felt discomfort and it doesn't look good for Sunday.  It's looking more and more like the Bengals will be without their starting Center Rich Brahm who is doubtful.  Willie Anderson is still listed as Probable, though he too missed some practice on Thursday.
Want Some Fries With That? -- Is any story funnier than "Big-Mac Gate" in Cincinnati?  Chad Johnson has had some trouble staying hydrated, inculding Monday Night when he missed two series in the locker room getting an IV.  Word in Cincy is that Chad has an affinity for the Golden Arches and that his diet is probably playing a factor in his hydrationn issues.  It became a topic of conversation at Marvin Lewis' press confernce this week, to which Lewis replied, "The McDonald's thing is a thing just to get you guys to think about it, he goes to McDonald's to get hotcakes. He likes pancakes. He goes and gets McDonald's breakfast. Instead of getting pancakes here, he gets pancakes on his way here. It's not a big deal."  Hey Chad, a bit of advice.  I love fast food as much as the next guy, but McDonalds when you can have SKYLINE CHILI???  I love that stuff!!!
Nice To See Ya -- When the Bengals defense lines up against Jay Cutler there will be one guy who has some experience with the Rookie QB.  Jonathon Joseph, a rookie cornerback, played against Cutler when the former was at South Carolina.  Joseph's Gamecock's beat Culter's Vandy team 35-28.  Joseph picked off a pass and had 8 tackles in the win.  "He's got a strong arm and he's a smart kid, a good overall competitor," Joseph said. "We beat them and I had an interception off of a tipped ball. He had a few guys around him, but he pretty much made his team. He did what he could to help his team win."