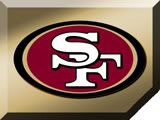 @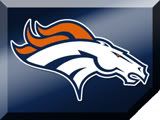 I took an extra day to enjoy the victory over the Bengals but the reality is if the Broncos don't take care of business this Sunday it won't mean a thing, so onward we go to the San Francisco 49'ers, a team that had it's own playoff dreams squashed last week by the Arizona Cardinals.
The Niners provide some challenges to the Broncos, especially to the Broncos defense, becuase they can do some things on offense that usually give the Broncos fits.  Frank Gore has quickly emerged as a premier back in this league.  Just think that while at 'The U' Gore beat out Clinton Portis and Willis McGahee until serious knee injuries ended his season each time.  His got skills and this year he is proveing it, just take a look at his numbers --


Frank Gore -- 281 car, 1542 yds, 5.5 avg. 5 TD
                         59 rec,   453 yds, 7.7 avg. 1 TD


His 1995 yards are 4th in the league behind LaDainian Tomlinson, Stephen Jackson and Larry Johnson, three great backs, and three that have shredded the Broncos defense this season.  The defense is going to have to keep tabs on Gore both on the ground and through the air.  Arizona did a great job getting up on the Niners early essentially taking the running game out of the mix.  The Broncos would be wise to follwo the same scenario becuase Gore is the real deal.


The Niners also have a young quarterback who came into his own this season and played very well.  Alex Smith was the #1 overall pick last year, and struggled mightily.  This season has been different with the Niners supplying Smith with some weapons in Gore, WR Antonio Bryant and TE Vernon Davis.  Where Smith has struggled this year is on the road, with a Week 15 win in Seattle the lone game where he posted a QB rating over 100.  His entire season looks like this --


Alex Smith -- 240/410, 2696 yds, 58.5%, 15 TDs, 15 INT, 75.2 rating


Smith has also been sacked 31 times and the Broncos need to take advantage of that offensive line to shake Smith early and force some mistakes.
Fortunitely for the Broncos Smith will be without his top receiving weapon Antonio Bryant who will be serving the second of his 4 game suspension for violating the League's substance abuse policy.  More specifically, he was arrested on a drunk driving charge on November 20th.  That will leave the majority of the catches to Gore, who'se 59 catches lead the team, Arnez Battle(50 catches) and TE Eric Johnson(32 catches).
The Niners other Tight End, Vernon Davis was their top pick in the 2006 draft.  He struggled with injuries earliy on, missing 6 games in the middle of the season.  He is coming off his best game of the year(4 catches, 91 yards, 1 TD) and will need to be kept track of.
On defense, Lineback Brandon Moore leads the team in both tackles(83) and sacks(6.5).  Walt Harris leads the team in interceptions(6) and Jay Cutler will have to keep an eye on where he is at all times.  Overall, when they have been good they have been very good, but when they have been bad, they have stunk up the joint.
On the road this year the Niners are 2-5, being outscored by 90 points, with the average score being 28-15.  This includes a 41-0 stomping at Arrowhead and a 41-10 blasting by the Bears at Soldier Field.  Their two road wins came in Detroit and a surpriseg 24-14 win in Seattle two weeks ago.
The Niners are not a team to be taken lightly. They take advantage of mistakes and have snuck up on several teams this year.  If the Broncos can get an early lead they have a chance to bury a team with nithing to play for.  Let the Niners hang around and it could be the Broncos playing golf in two weeks.