@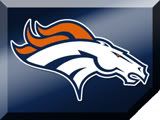 Date: Sunday, October 21, 2007

Time: 6:15 p.m. MST

Teams: Pittsburgh Steelers (4-1) at Denver Broncos (2-3)

Location: Invesco Field @ MileHigh - Denver, CO


The Inactives for both teams are below --
Broncos Inactives --

WR Javon Walker
DE Simeon Rice
CB Champ Bailey
RB Mike Bell
S  Hamza Abdullah
DT Amon Gordon
RB Andre Hall
G Issac Snell

NOTES -- Last time I say it, I promise...(fingers firmly crossed)...If you don;t practice Thursday, you don't play on Sunday.  Champ Bailey didn't practice Thursday and he is inactive tonight.  Joining him is the most hyped Bronco, Hamza Abdullah, who is proving to be more fragile and first teamer.  The most intriguing situation is that involving Simeon Rice, who claims he is healthy yet is inactive again.  
Steelers Inactives --

2 Brian St. Pierre (3rd)
#15 Willie Reid
#20 Bryant McFadden
#33 Gary Russell
#54 Andre Frazier
#72 Darnell Stapleton
#79 Trai Essex
#84 Jerame Tuman

NOTES -- No one of consequence out for the Steelers.  This game has all the makings of a blowout, though like they say "This is why they play the game".

FIRST QUARTER --

--The Broncos rush onto the field in their blue-on-blue unis, which has become a prime-time, home-game tradition.

--Is it me or did everyone else get totally depressed by Madden's breakdown of the Broncos? Too bad he is 100% correct on all fronts!

--Here's hoping, once again, that the next time I hear John Couger's 'This Is Our Country' is the last...

Steelers First Drive --

--Awesome start...Sauerbrun kicks it out-of-bounds and the Steelers start at the 40. Just what we needed.
--Crowd in full throat...Great play by Lynch to break up the pass...
--The defense stands tall again, this time against the screen. Two plays, two passes, one penalty for the Steelers
--Alot of Steeler fans in the crowd, that's for sure, and the Broncos defense does what it has don e all year, fail on 3rd down.
--Broncos need to find a way to hold to a FG
--Good pressure on Ben, but the Steelers convert once again. This is like a broken record
--A 2nd and Goal awaits the Steelers after a timeout....
--An easy TD pass for Ben, and the thousands of Steeler fans that purchased tickets from so-called Broncos' fans wave their terrible towels. Steelers 7 - Broncos 0

Broncos First Drive --

--Solid return for Young, who bulls straight ahead. Let's see if the offense can get something done.
--I guess not
--How great is it for Cutler to have Scheffler back. Solid pitch and catch
--Broncos getting some things done on offense and are nearing the Red Zone...
--Henry makes sure the Broncos get there. Now they need to convert!!
--Broncos get to the 16 and run the ball twice for little or nothing. Here we go again. 3rd and long, staring a FG in the face
--THOUCHDOWN BRONCOS!!!!TOUCHDOWN BRONCOS!!!! A great pass from Cutler to Stokley and the Broncos come right back and answer with a TD of their own...BRONCOS 7 -- Steelers 7

Steelers Second Drive --

--Boom indeed!!! Solid hit by Winborn, and if anything the Broncos look alot more physical tonight
--First run of consequence goes for 7 yards. Let's hope that isn't a sign of what's to come.
--Dre Bly!!! It thought he had great hands....Steeler fans have to wonder why the Steelers are running so much...
--A three and out!! I have no idea when the last time that happened was...

Broncos Second Drive --

--That marshmallow Man jacket isn't very becoming of Shanny, that's for sure.
--Nice to see the Broncos going down-field a bit tonight
--Cutler looks great early tonight, throwing the ball with alot of velocity
--Broncos dodge a bullet, recovering the Travis Henry fumble
--Another shot down-field...you get the feeling that Cutler is going to hit one of those.
--Nice try by Scheff to get the first, but he comes up short. A punt upcoming...

Steelers Third Drive --

--Dre Bly doesn't drop this one and the Broncos get the ball right back!!

Broncos Third Drive --

--Who says Stokely isn't a #1 receiver. Broncos moving the ball again
--Brian Clark getting in on the action

END OF THE FIRST QUARTER -- BRONCOS 7 -- Steelers 7