@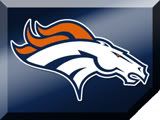 DENVER BRONCOS HEAD COACH MIKE SHANAHAN --
General --
"It's always nice to find a way to win.  Pittsburgh is a very good football team, and I thought it was physical on both sides of the ball.  Both teams fought, and it is always nice to make some plays at the end of the game and find a way to win."
On K Jason Elam's Consistency in High-Pressure Situations --
"That's why he's been in the league for so many years because he can do that.  He's got great tempo, like a golfer.  It doesn't matter if it's twenty, thirty or however many yards, he's got the same swing every time."
On QB Jay Cutler's Composure --
"He's fearless.  He goes out there and he completes.  If he makes a mistake, he'll forget about it and goes back and tries to make another play.  That's what you want out of a quarterback -- you want a quarterback that's going to go out there and make some plays, and do what he did today:  find a way to win.  Especially when they got the ball back for the last couple of drives, began controlling the tempo of the game and making a bunch of third downs.  He kept his composure and made the plays he had to make."
On the Players Encouraging him to Take the Last Challenge --
"They told me to.  I don't get a chance to challenge in the last two minutes of the game because the officials do it upstairs.  We were trying to challenge that, but for some reason they would not allow us to do it."
On Takeaways --
"We have to get turnovers.  If you don't win the turnover battle, you don't win the game.  We were plus one today, but turnovers obviously dictate the outcome of the game.  It's been that way for a lot of years and will continue to be that way.  Fortunately, we won the turnover battle today and had a big touchdown on that DE Tim Crowder return on the quarterback sack and fumble."
On the Broncos Defense Playing Aggressively --
"We won a lot of third down situations.  We were more consistent and obviously played very well in the run support.  We gave up a couple runs, but that's a good running football team.  I'm not sure how many yards they got, but we played a lot more consistently and probably held them to under 120 yards or 130 yards on the day. They had a couple long runs under twenty [yards] or so, so we've got a ways to go, but it's improvement."
On Pittsburgh's Timeout before Elam's Game-Winning Field Goal --
"Well, some people wait until the last second.  For a guy like Jason, he enjoys the timeout because it gives him a chance to focus on it [the kick], so I was on the other side of Jason hoping they would call the timeout.  They called it right before the snap which Jason seems to enjoy, or at least that's what he tells me."
The Emotion of Rosalind Williams [mother of Darrent Williams] and Judy Nash [wife of Damien Nash] Participating in the Pre-Game Coin Flip --
"It was really emotional to be honest with you.  You kind of have to fight back your tears.  I'm sitting there talking to both of them, it's hard to keep from crying.  You look at them, and you think about the memories of Darrent and Damien, and you think back on the last year, and it was very emotional."

DENVER BRONCOS PLAYERS --
QB Jay Cutler --
General --
"We haven't lost confidence. We had a bye week, we got some things cleaned up and it showed tonight. Putting up 31 points on a team like this, and our defense going strong gives us some confidence.
"We got off to a good start. We started throwing slants on the outside and that worked for us tonight."
On having momentum in the fourth quarter --
"We were confident.  We've done it a lot this year.  It's something that we've worked on a lot.  In the Buffalo game and the Oakland game - it gave us a confidence boost.  The guys did a great job on the offensive line and played one of our best games so far.  They really stepped up during that two-minute drive.  We had some big plays and had a heck of a catch out of [TE] Daniel [Graham], and [K] Jason [Elam] was in the clutch again, so it worked out well."
On fans not expecting the Broncos to win --
"I kept telling you guys.  We kept confident in the locker room.  We had a bye week and we know we are a good team, we just weren't playing up to our potential.  I think the bye week really helped.  We stepped up and the guys were able to get away and get focused again.  We had a good week offensively and defensively in practice.  We played well.  So hopefully this gets us rolling again."
On the final drive --
"We were confident; we had two timeouts and pretty good field position. Our guys stepped up and did well all day. We felt good if we had to go to OT."

PK Jason Elam --
General --
"We played with a lot more enthusiasm, a lot more energy--I don't know what it was. Hopefully we can build on that because we have another big game coming up."
On getting the close win --
"We'll take it if we can get it. If we can get 20 of 21 we will take it (in reference to Colorado Rockies' run)."
On the game-winning kick --
"I get nervous in practice. If you don't get nervous there is something wrong with you. You just have to calm yourself and have trust in your swing.
"That's the nature of the beast being a kicker in the NFL. You have to be ready on the sideline when it is your time."

DE Tim Crowder --
On his fumble recovery returned for a touchdown --
"We were all trying to get it. [DE Elvis] Dumervil saw it and it got kicked around to me. I thought [when I got into the end zone] it was going to be called back or something. I'm still looking for my ball."
General --
"That was a very good team we beat out there and it's a good win. It feels great to win a game like this."

DE Jarvis Moss --

On DE Tim Crowder's fumble recovery returned for a touchdown --
"I had to drop in to coverage on that play and I thought it was a sack. When I saw him running I had to catch up to him to be with him. All I could see was his big ol' butt running in front of me."

WR Brandon Marshall --
On game-winning drive --
"That's one thing we do is move the ball under pressure. You just have to look back at our history and the way we move the ball in the two-minute drill."
On the team playing with desperation --
"We were 2-3 playing against an AFC team, so we needed this one. We needed this to get our confidence going."
On WR Brandon Stokley --
"He's not `Slot Machine' while [WR] Javon [Walker] is out. He's a captain, he's a leader and he's special for us."
General --
"It was Sunday night and the whole world was watching. We just had to turn it around, and what a good way to turn things around."

WR Brandon Stokley --
On injuries affecting the team --
"This is the NFL. There are guys out on every team, and players just have step up."
On the offense's mentality on the game-winning drive --
"We are going to make plays, get a field goal and win this thing. Guys just stepped up and that's what we have to do to win games. Everyone on the offense knew a lot was riding on that drive. We didn't want our chances to be decided by the coin flip."

CB Dre Bly --
On containing Pittsburgh RB Willie Parker --
"Today we did an excellent job of containing Willie Parker. He had no explosive runs over 40 yards like we had against the Chargers."
On defensive performance --
"I liked the poise we showed as a defense even though we gave up some plays."
On playing injured --
"There was some doubt [about whether he would come back into the game], but I'm a fiery guy. In games and in practice I don't like to come out. I want to get all the reps. I bruised my ACFL on that interception. You have to play through injuries, and with [CB] Champ [Bailey] being out I had to stick with it."

S John Lynch
--
On the fans --
"People talk about home-field advantage, but here it's not just talk."
On defensive performance --
"You have to play sound. I thought we played with great energy tonight and I thought our fans were awesome."
On honoring the memories of Darrent Williams and Damien Nash --
"We talked a lot about honoring our teammates who were honored tonight and I think we did. It was emotional for us as a team, and it was another step in the healing process."