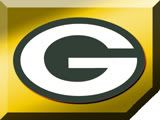 @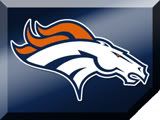 Date: Monday, October 29, 2007

Time: 6:00 p.m. MST

Teams: Green Bay Packers (5-1) at Denver Broncos (3-3)

Location: Invesco Field @ MileHigh - Denver, CO


HEAD COACH MIKE SHANAHAN --
On Packers QB Brett Favre's success --
"He's got a lot of passion for what he does. He's one heck of an athlete, he's a great competitor and he's always enjoyed the game. I think he looks forward to playing even as he gets older. He has survived being injured. It's almost hard to imagine having the record he has, starting as many games as he has without being hurt. It's hard to comprehend that, especially today with the type of athletes he's going against. It's really a credit to him."
On Favre looking like he did when he was a rookie --  
"He sure acts that way. It seems like he's having fun, enjoying the game. He can still throw the heck out of the football and he puts a lot of pressure on himself and it looks like he enjoys it. I've known him for a lot of years, and it's sure fun to me around."
On what Favre record is most impressive  --
"For him to start as many games as he has without missing a game, that has to be one of the tops in all sports, not just football. I just can't imagine a guy ever breaking that record. It's just hard to imagine, especially at quarterback."
On Favre a decade after facing the Broncos in Super Bowl XXXII during the 1997 season --
"When I had him in the Pro Bowl back with San Francisco, I forget what year it was, maybe '92 or '93, I think it was his first Pro Bowl. To watch him, his arm strength, the charisma that he has and he had as a young kid and how much he enjoyed the game, it really doesn't surprise me. He was one of those unique characters that you could tell he enjoyed playing the games. He enjoyed having fun. [He was] a big kid, strong and [had a] great arm. It really doesn't surprise me that he has lasted as long as he has. As I mentioned, to stay healthy for that many games is hard to imagine."
On QB Jay Cutler compared to Favre --
"You guys asked me to compare Brian Griese's arm strength to Joe Montana and I did, so I said Brian Griese is Joe Montana. To use a reference like that in front of you guys, I think I'll stay away from that because all of a sudden Jay Cutler now will be Brett Favre in [Cutler's] first year as a starter."
On WR Brandon Marshall --
"Brandon knows the seriousness of what happened. Obviously, he's got to approach it. You've got to talk to Brandon, not me, but he knows how serious something like that is and he's got to take it that way. But for me to comment on that I don't' think would be fair. I think he should comment on it."
On if Marshall's situation is frustrating --
"Young kids make mistakes, and hopefully they learn from them. There's probably not a person in this room that couldn't have been arrested some time for that. It doesn't make it right but if something like that happens, hopefully you learn by it and you don't 'do it again. He's a grown man and he understands the severity of something like that. He's a role model and hopefully presented with the same situation for the rest of his life, he'll use better judgment."
On injuries to TE Tony Scheffler and RB Travis Henry --
"It's hard to tell. Travis is a little sore right now. He probably won't practice today. Scheffler will be able to practice today, but I'll know more after practice."
On WR Rod Smith --
"He'll practice today, too. It's great to have him back. I think he's looking forward to it. I think he's a little apprehensive coming back for his first practice, but I'm sure he's looking forward to it. Hopefully there's no setbacks, and we'll get a chance to see what he can do."
On how soon Smith could play in a game --
"He could play this weekend. We have three weeks to make a decision from once he starts practice, so we've just got to play it day-by-day."
On if Smith in football shape --
"Koren Robinson came in two weeks ago or a week ago, and I think he'll be playing Monday night. Rod's a little different from being in football shape. He's coming off a serious injury (hip). He's done a lot of rehab, and we'll get a chance to see how he reacts today."
On Smith practicing --
"I've been watching Rod here every day for the last six months. It wasn't a surprise. We've got a window where we can activate somebody. With a three-week time frame, we just thought this was the time to take look at him. We've still got three weeks before we have to make a decision, so we'll see what he does over the next three weeks or the next couple days. Obviously if he's ready to go earlier we'd activate him. If not, we'd wait to the end of the three weeks depending on how he looks at practice."
On why the Packers are 5-1 --
"Their defensive line is exceptional. Over the last six games, their defense is very good as a whole, but any time you're able to get the pressure they've been able to get on the quarterback with a four-man rush, usually good things happen to your organization."
On potentially changing the kickoff time for Monday's game due to the World Series --
"I think it's great. I was hoping they'd move it up an hour or so and move the Rockies and Boston back an hour so I could watch it. They never asked me my opinion, so there's not a whole lot I could do."
On going to the Rockies' game on Saturday --
"There's a possibility. We're going to change our schedule up a little bit. I think it's great for our players to have an opportunity to watch a World Series. especially coming back here in Denver."

QUARTERBACK JAY CUTLER --
On following Packers QB Brett Favre as a kid growing up --
"It's a full circle. Watching him growing up, I'm a huge fan. He's one of the greatest of all time, breaking records after records this year. He's playing really well, throwing the ball around a lot, throwing some touchdowns. It's going to be fun playing against him, definitely. I was a Chicago Bears fan, so he usually destroyed us. I still love watching him."
On playing a similar style as Packers QB Brett Favre --
"I am just playing my game. That's just how I do it. We both have strong arms and both try to fit it in some tight spots. He's been very successful. I'm a long way from getting to his status. He's among the top two or top three quarterback ever, so it's going to be fun."
On seeing Packers QB Brett Favre still playing at a high level --
"He's like a kid out there. He still loves the game and loves being out there. It's fun to watch. It's refreshing. You hear a lot of other guys talk about how long they have been in the league, so it's definitely fun to watch him."
On the problems the Packers may present --
"They have a good defense, bring some safeties down and help support the run. They have two really physical corners. Their linebackers fly around. It's a struggle each week against defenses in the NFL."
On the similarity of the Packers' defense to the defense seen in practice --
"There are a lot of similarities. The stuff that we went up against during two-a-days and training camp, We have to go back and look at some of that stuff, the things that we did well and the things that we didn't."
On possibly playing on the same night as Game 5 of the World Series --
"Denver is a sports town, one of the best in the country. This clarifies that--Having a World Series game and Monday Night Football. Hopefully both stadiums are packed, and hopefully the Rockies can close it out. It's going to be a lot of fun."