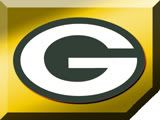 @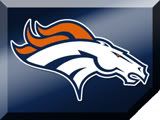 Date: Monday, October 29, 2007

Time: 6:00 p.m. MST

Teams: Green Bay Packers (5-1) at Denver Broncos (3-3)

Location: Invesco Field @ MileHigh - Denver, CO


at GREEN BAY 31, DENVER 3 (Dec. 28, 2003) -- With an AFC Wild Card Playoff berth secured a week earlier, Denver rested several starters, including QB Jake Plummer, WR Rod Smith and RB Clinton Portis, in its loss at Green Bay... Packers RB Ahman Green totals 218 rushing yards on 20 carries (10.9 avg.) with two touchdowns, including a 98-yard scoring run that marked the longest play against Denver in franchise history...Denver turns the ball over three times (2 INTs, 1 FUM) and is held to 4-of-16 success on third downs... The Broncos' lone points are scored on a 31-yard Jason Elam field goal in the third quarter.
at DENVER 31, GREEN BAY 10 (Oct. 17, 1999) -- The Broncos extend their winning streak to three games with their victory over Green Bay... The Broncos score the game's final 21 points after Green Bay tied the contest at 10 in the third quarter...Denver holds the Packers to five first downs (second-lowest opponent total in club history) and 21 rushing yards (tied for fifth fewest by an opponent in club history)... The Broncos do not allow a single third-down conversion (0-for-8)... QB Brian Griese throws for two touchdowns and 363 yards (highest total ever by a first-year Denver passer) while rushing for a score... Rookie RB Olandis Gary totals 124 yards on 37 carries (3.4 avg.) for the Broncos... Broncos WR Ed McCaffrey (116) and TE Byron Chamberlain (123) each go above 100 receiving yards.
DENVER 31, GREEN BAY 24 (Jan. 25, 1998 - S.B. XXXII) -- The Broncos win their first-ever Super Bowl and become the first AFC team in 14 years to capture a World Championship... Denver RB Terrell Davis earns MVP honors after rushing for 157 yards on 30 carries (5.2 avg.) with a Super Bowl-record three touchdowns...The Broncos score on each of their first possessions and take a 17-7 lead into the second quarter... Davis' 1-yard touchdown run with 1:45 remaining proves to be the game-winning score... Denver K Jason Elam connects on a 51-yard field goal that was the second-longest in Super Bowl history... QB John Elway completes 12-of-22 passes for 123 yards for the Broncos.
at GREEN BAY 41, DENVER 6 (Dec. 8, 1996) -- Green Bay's victory snaps a nine-game winning streak by the Broncos, who were playing without QB John Elway... Denver scores its only points on Jason Elam field goals before the Packers score the game's final 28 points in the second half...Broncos RB Terrell Davis gains 54 yards on 14 carries to set Denver single-season rushing records for yards and carries...Packers QB Brett Favre throws four touchdown passes and completes 20-of-38 passes for 280 yards, including 175 of which that went to WR Antonio Freeman... Broncos DBs Tyrone Braxton and Tory James each post interceptions.
at GREEN BAY 30, DENVER 27 (Oct. 10, 1993) --
Green Bay races to a 17-0 first quarter lead and takes a 30-7 advantage into halftime before Denver scores 20 unanswered points in the second half... Denver's second-half rally is sparked by a 22-yard interception return for a touchdown by LB Mike Croel... Broncos QB John Elway completes 33-of-59 passes for 267 yards with one touchdown and adds 27 rushing yards...Denver WR Vance Johnson hauls in 10 receptions for 148 yards with a score... The Broncos limit the Packers to 3-of-13 success on third downs.