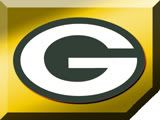 @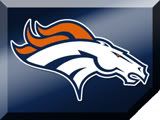 Date: Monday, October 29, 2007

Time: 6:30 p.m. MST

Teams: Green Bay Packers (5-1) at Denver Broncos (3-3)

Location: Invesco Field @ MileHigh - Denver, CO



As with any story detailing "Things to Watch For in the Upcoming Game", things change up until the last minute and this week is no exception. So once again we'll update our game prep with the "Last Minute Thoughts" for gameday.
1. The sweep against the Rockies may have a small benefit for the Broncos
One of the small stories swirling around MNF is the possibility of GB fans getting a toehold at Mile High because many Broncos fans will be over at the World Series game. I didn't give that story much traction, but it's moot now anyway.
2. Bailey is up in the air
If Bailey plays then we have Foxworth playing well at nickleback. Without Bailey the slant pass that Favre is known for becomes more problematic. Bailey will need to be at his best. A lingering thigh injury makes it that much harder to cover a WR with a one step lead going into the slant.
3. Bly should look good
Bly has more interceptions against Favre than anyone else. He played against Favre while in DET, and knows the slant plays well. Now Bly has the added advantage of playing man, instead of DET's zone. I still expect Bly to get burned (he's a gambler that goes for interceptions), but heck, I expect Favre to get burned too.
One concern: Has Bly recovered enough from the shoulder injury?
4. We need Scheffler to play
I pick Scheff to be our key on offense in passing situations. If he can't play due to injury we'll use Mustard, who is more of a blocker.
I like for Denver to use two TEs (Graham and Scheff) to make some plays and spread the field since our WRs (Marshall and Stokely) will be covered by an excellent GB CB duo. On plays where we don't go with two TEs I expect mostly runs. I would also expect more one TE sets against GB because often times two TEs are used against the 3-4 defense. GB uses a 4-3.
5. Expect to see a lot of Young
Even if Henry plays he'll be hurting. I don't expect him to see a lot of snaps if he plays at all. The question is who gets moved up to play with Young. Bell (moved from #2 FB) would be my choice because he is a change up to Young's style. Hall has been mentioned on some sites, but I don't think that's a good idea.
6. Expect Sapp to have a role
Sapp should get a few runs at FB to keep the GB run defense honest. He is also dangerous near the goal line (TD last week) when it comes to making catches. Sapp is an all around FB, and terribly underrated. He is a jack of all trades (rushing, blocking, catching) even if he isn't a master of one.
7. Expect the o-line to get constant help
GB's front four is the real deal, even without LB's helping in the blitz. Against a young QB with only 11 starts up until now I expect GB to add pressure. The target? Pears.
Pears has been solid stepping into the RT role. But GB's Kampman (DE) will test him. Expect Graham to help block at TE, or Sapp and (whoever the starting RB is) to help protect Cutler.
This game will also test Myers at C.
8. Expect the MNF crew in the booth to do another terrible job
Ok, I know this is a silly point. But it's true. Guru just had a story on this issue, and it is well worth the read. I'm shocked that the ESPN producers haven't noticed that the common thread amongst MNF viewers is that the crew in the booth talks about total BS and misses plays on the field (often critical plays).
So if you watch the game tonight and haven't watched a MNF with the ESPN crew yet, expect a total shock. These guys are awful.
Things I've noticed with my friends include: missing plays (a lot of them), attributing players to positions they don't play at, interviews with non-sports celebrities OVER the plays being run on the field, and not showing portions of plays or entire plays because of camera cuts to the booth or even poorly timed commercials.
I hope the NFL rectifies this and gives the spotlight back to a network (preferably ABC).
Keys to the Game:
GB OFF -
Pick on the weak link. Bailey and Bly are both playing injured (if Bailey even plays). GB's Lee (TE) isn't superman, but Webster (OLB) is a question mark to cover him, and Lynch (safety) doesn't have the speed. Perhaps Gold (OLB) might be schemed in.
Try the run. If it works (I don't expect it to) then party on. If it doesn't then Favre should be a good match against Cutler in the heavy passing game I expect.
DEN OFF -
Spread the field on passes. Marshall and Stokely are paired against an elite CB duo, but this allows Graham and Scheffler to get open more easily, as well as screens to Young.
Play classic DEN football. The bootleg and the screen are a perfect match against the GB defense. The run sets up a lot of play action, and Cutler seems to do very well on the run.
GB DEF -
Get to Cutler. Cutler is the ultimate QB when it comes to being calm. (Hell, the guy even looks like he's going to fall asleep at any minute). But even with his mobility and strong arm he's still a young guy and will throw interceptions if pressured. Cutler IS getting better with taking the sack or throwing away the ball, but he's still learning.
Make Denver one dimensional. Take away the run, and force Denver's Cutler to beat GB's Favre in the air war.
DEN DEF -
Take away the slant plays. Jamming would be nice, but jamming the receivers isn't the style for DEN. Bailey especially likes to play off of the receiver to see the play unfold. With our OLBs zoning wide we won't have much help stopping the slant. To adjust, Williams at MLB may play his zone a little deeper. The safeties MUST stay on their side of the field. The GB slant is predicated on the TE and other receiver pulling the safeties away from the target receiver.
Win the turnover battle. I expect both sides to have several key turnovers. Both QBs are gunslingers, Henry is hurt, and GBs RB committee of three is sub par. Both teams also feature a couple of heavy hitters. I prefer players to fall on fumbles instead of picking them up, but we have a lot of speed on defense (even on the d-line) so there may be some yards after a fumble.
Final thoughts
This game is strange as to how important it is. It is not a conference game. On the other hand we are 3-3 and the outcome against a very solid GB team should affect the morale of this team (we end up 3-4 or 4-3).
A lot of fans may have a hard time putting the season in perspective. We have played a tough schedule in our first several games, and have been learning a new system from a new defensive coordinator. Once again we are playing a good team (top tier in the NFC). Beating PITT gives a little cushion if we lose this one. We remain very much in the hunt for the AFC West. A win puts us at 4-3 with SD and KC. On the other hand a loss might deflate the fans and the locker room.
We are going to build on our defensive improvement from the PITT game as the season wears on, and getting Walker back in early Dec may help too. On the downside we have several injury issues (both in terms of IR and temp) as well as potential suspensions (Henry / Marshall).
Strange how a non-conference game ends up making such a difference before the season halfway mark.
I'll be watching the game with some real good friends who are GB fans. (Friendly folks, no trash talk). I'll be doing the ribs, they'll be doing the brats. We'll have a great time enjoying our teams and screaming at the ESPN crew. I hope each of you out there has a great Monday Night as well. Watch the drinking and driving (that means YOU Marshall), and pray that we end the night with our Blue and Orange heroes on top of this one. Go Broncos!