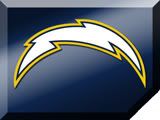 @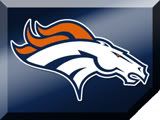 Date: Sunday, October 7, 2007

Time: 2:15 p.m. MST

Teams: San Diego Chargers (1-3) at Denver Broncos (2-2)

Location:Invesco Field @ Mile High - Denver, CO

The Chargers and Broncos renew their inter-divisional rivalry this week in a game that few thought would be a battle for survival in the AFC.  The Chargers at 1-3 disparately need a win to avoid dropping to 1-4, 0-2 in the AFC West.  The Broncos are struggling as well, especially stopping the run which is surely making L.T.'s mouth water.  Here is a look back at the past 5 meetings between the two teams --
at SAN DIEGO 48, DENVER 20 (Dec. 10, 2006) --
The Broncos score 17 unanswered points in the third quarter after falling behind 28-3 at halftime but are unable to earn a win in San Diego... With their victory, the Chargers sweep their season series with Denver for the first time since 1982... Broncos QB Jay Cutler throws two touchdown passes to TE Tony Scheffler within a span of 48 seconds in the third quarter to tie for the quickest in NFL history that two rookies produced a pair of touchdown passes... Broncos RB Tatum Bell (17-116) posts a 100-yard rushing outing for the second consecutive game, snapping San Diego's 20-game streak without allowing an individual 100-yard rusher at home...San Diego scores touchdowns on 6-of-8 trips inside the red zone... Chargers RB LaDainian Tomlinson sets an NFL single-season record for touchdowns with his 29th in the fourth quarter.
SAN DIEGO 35, at DENVER 27 (Nov. 19, 2006) -- The Chargers erase a 24-7 Broncos third-quarter lead, marking the largest comeback to win a game by a team in Denver since Seattle overcame a 20-0 deficit to defeat the Broncos 31-27 on Dec. 10, 1995... CB Darrent Williams' 31-yard interception return for a touchdown puts Denver ahead 24-7 with 9:25 left in the third quarter before the Chargers outscore the Broncos 28-3 for the remainder of the game... San Diego scores touchdowns on all four red zone possessions... Chargers RB LaDainian Tomlinson records his first career 100-yard rushing game in Denver (105 yds.) and scores four touchdowns(3 rush, 1 rec.).
DENVER 23, at SAN DIEGO 7 (Dec. 31, 2005) --
The Broncos, despite resting several starters against San Diego with the AFC's No. 2 playoff seed clinched, win their third regular season finale in the last four years... Denver S John Lynch forces two fumbles on two sacks that directly lead to nine Broncos points (TD, FG)... Second-year Broncos RB Tatum Bell makes the first start of his career and scores three rushing touchdowns...Broncos QB Jake Plummer is replaced by QB Bradlee Van Pelt to start the second half, and Van Pelt finishes with 41 rushing yards in the contest... Denver holds San Diego to 2-for-14 (14.3%) success on third downs.
at DENVER 20, SAN DIEGO 17 (Sept. 18, 2005) --
Broncos K Jason Elam converts a 41-yard field goal with 9 seconds left that proves to be the game winner... Broncos CB Champ Bailey launches a Denver comeback from a 14-3 deficit by returning an interception 25 yards for a touchdown to begin the second half... Chargers RB LaDainian Tomlinson sets an NFL record for consecutive games with a rushing touchdown with a 16-yard scoring run in the second quarter, marking his 14th consecutive game with a rushing score.
at SAN DIEGO 20, DENVER 17 (Dec. 5, 2004) --
The Broncos rally from a 20-7 deficit by scoring the game's final 10 points... Denver commits four turnovers in the contest, including an interception on first and goal with less than four minutes remaining and trailing by three points... Broncos WR Ashley Lelie posts the fourth 100-yard game of his career with a game-high 105 yards on four catches (26.3 avg.)... San Diego is held to 86 yards passing... Denver S Kenoy Kennedy intercepts Chargers QB Drew Brees, ending the quarterback's franchise-record streak of 195 consecutive passes without an interception.