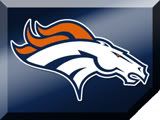 @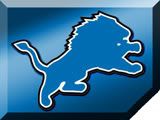 Date: Sunday, November 4, 2007

Time: 11:00 p.m. MST

Teams: Denver Broncos (3-4) at Detroit Lions (5-2)

Location: Ford Field - Detroit, MI



at DENVER 20, DETROIT 16 (Sept. 28, 2003) -- Denver's victory against the Lions marks its first 4-0 start since its Super Bowl championship season in 1998... A 43-yard touchdown catch by Lions WR Scott Anderson early in the fourth quarter trimmed Denver's lead to 17-16, but K Jason Elam's 41-yard field goal with three minutes to play extended the Broncos' lead and proved to be the final score of the game... Denver WR Ashley Lelie posts a game-high 76 receiving yards on four catches, including a 29-yard score... Broncos TE Shannon Sharpe notches seven receptions for 74 yards with a touchdown, moving into 10th in NFL history in career receptions... QB Jake Plummer throws for 277 yards and registers a 116.9 passer rating while the Broncos hold Detroit to 141 net passing yards.
DENVER 17, at DETROIT 7 (Dec. 25, 1999) --
Playing on Christmas Day, the Broncos open up a 17-0 lead early in the fourth quarter on a 1-yard touchdown grab by TE Dwayne Carswell before Detroit scores its only points on a 13-yard touchdown catch by WR Herman Moore with less than two minutes to play... Broncos RB Olandis Gary posts 185 rushing yards on 29 carries, including a 45-yard touchdown, to become the third rookie in club history to reach 1,000 rushing yards in a season...Denver holds Detroit to a 2.7-yard rushing average and allows 32 yards on the ground... The Broncos register five sacks of Detroit QB Charlie Batch and post a 36:41-minute time of possession.
at DETROIT 40, DENVER 27 (Nov. 22, 1990) --
On Thanksgiving Day, RB Barry Sanders runs for 147 yards to lead Detroit to a victory... Detroit scores 21 first quarter points and takes a 27-17 lead into halftime... The Lions put the game out of reach with two fourth quarter field goals to end the game's scoring and hand Denver its fifth consecutive loss... Broncos QB John Elway completes 24-of-36 passes for 243 yards while RB Mel Bratton posts two rushing scores... Denver CB Wymon Henderson scores on a 49-yard interception return.
at DENVER 34, DETROIT 0 (Nov. 1, 1987) --
The Broncos limit Detroit to 191 yards of total offense, including 63 on the ground, in their shutout victory... Denver scores on its first three possessions to take a 17-0 first-quarter lead... Denver QB John Elway accounts for three touchdowns (2 runs, 1 pass) and throws for 246 yards... The Broncos double the Lions' first down total (28 to 14)... Broncos K Rich Karlis connects on field goals of 28 and 29 yards while Denver S Dennis Smith posts one interception.
DENVER 28, at DETROIT 7 (Oct. 7, 1984)
The Broncos set a single-game team record for takeaways (10 / 7 INTs, 3 FUM) since the 1970 merger in their win at Detroit... The Broncos' +7 turnover ratio also is the club's second highest in a game since 1970... Denver's defense accounts for two touchdowns with DE Rulon Jones' 5-yard fumble return for a score and LB Ken Woodward's 27-yard interception return for a score... The Broncos finish the game with six sacks and hold the Lions to zero yards on returns... Broncos WR Steve Watson posts a game-high seven catches for 111 yards while QB John Elway throws for 210 yards.