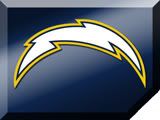 @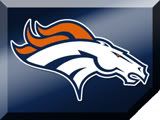 Date: Sunday, October 7, 2007

Time: 2:15 p.m. MST

Teams: San Diego Chargers (1-3) at Denver Broncos (2-2)

Location: Invesco Field @ MileHigh - Denver, CO


The Inactives for both teams are below --
Broncos Inactives --

WR Javon Walker
DE Simeon Rice
DT Antwon Burton
RB Mike Bell
S  Hamza Abdullah
S  Steve Cargile
OL Ryan Harris
TE Stephen Alexander

NOTES -- Shanny proves once again that no one is immune from getting a day off.  Simeon Rice, on the field for much of the game last week in Indy is Inactive for today's game.
Chargers Inactives --

TE Scott Chandler
WR Legedu Naanee
OT Roman Oben
CB Paul Oliver
WR Eric Parker
FB Andrew Pinnock
LB Anthony Waters
QB Charlie Whitehurst

NOTES -- Not many surprises here, though it means DT Jamal Williams, TE Antonio Gates and WR Buster Davis will play despite all missing parts of practice this week.


FIRST QUARTER -

With Sunday Ticket sitting on the end of the Browns/Patriots game it looks like I'll miss the opening kick-off....Annoying to say the least.

Broncos First Drive --

--I love the energy of Brandon Marshall. Does the guy ever get tackled by just one person??
--How many plays until Henry leaves with some sort of injury??
--Solid opening to the game for the offense, picking a couple first downs and keeping L.T. on the sideline.
--Essentially Shanny knows he could be using Henry for free, so why let Young or any of the other RB's get beat up?
--Promising drive ends with a punt. Our first look at the Bronco defense

Chargers First Drive --

--Good punt, poor coverage once again for the Broncos special teams.
--Broncos start with 9 in the box, shooting Ferguson on the run blitz.
--First third down of the game, and like always 3rd down conversions will be key.
--HOW CAN THE BRONCOS NOT BE LOOKING FOR THAT???? Once again L.T. kills the Broncos.
--L.T. knows how important this game is and is running like it.
--Easy pitch and catch and the Chargers are easily into the Red Zone. Same ole' same ole for the Broncos defense.
--When is the last time the Broncos defense had a turnover? Now would be a good time.
--Chargers now 2/2 on third down with the second scoring a TD. Chargers 7 - BRONCOS 0

Broncos Second Drive --

--Be careful what you wish for Broncos fans. Didn't like Hixon?? There's Clark...Undrafted for a reason, don't forget that! Chargers 14 - BRONCOS 0

Broncos Second Drive --

--Cutler once again put into a tough position by his defense and special teams. Short-stacked on offense without Walker, I don't know if this team has the horse-power to come back.
--Obviously a TD is almost necessary on this drive if the Broncos have any chance at a comeback.
--Great to see Tony Scheffler back in action, and I'm sure Cutler is too. Broncos trying to answer...
--Another turnover and this is turning into a comedy of errors for the Broncos. Crashing and burning in a hurry

Chargers Second Drive --

--First play a 10 yard run for Tomlinson. It's going to be a long day, folks.
--Another 10 yard run. Ugly
--6 yard run. This team is incapable of stopping the run
--I love those first quarter timeouts as well...
--7 more yards and a first down. The Chargers are now 3/3 on 3rd down.

END OF FIRST QUARTER -- CHARGERS 14 - BRONCOS 0