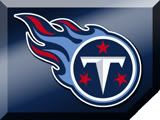 @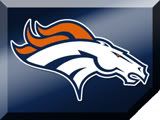 Date: Monday, November 19, 2007

Time: 6:30 p.m. MST

Teams: Tennessee Titans (6-3, Tied for 2nd in AFC South) at Denver Broncos (4-5, Tied for 2nd in AFC West)

Location: Invesco Field @ Mile High - Denver, CO

WEDNESDAY INJURY REPORT --
WEDNESDAY PRESSER -- HEAD COACH MIKE SHANAHAN --
On coaching against Jeff Fisher --
"I think any time you go against someone you know and respect, it's always a little extra special because you know how good they are and how well they prepare. It's a big gratification when you do win and pretty tough when you lose. "
On how many coaches Shanahan is close to --
"The reason Jeff and I are close is because we coached together at San Francisco. We spent some time together and obviously we've been in the business for a while. We've gotten to know each other and our families on a social basis as well as a professional basis."
On coaching for a long period of time --
"I think we know that. We don't talk about it, we don't want it to jinx us, but I think everybody understands what a competitive business it is and how fortunate you are to just have a job and keep a job. I think it's something we both appreciate and respect."
On why Fisher has been with the Titans so long through tough times --
"I think they knew they had a very good football coach. They knew they were a little short on personnel and sometimes had injuries, but they knew they had the guy they wanted and obviously it's paid off for them."
On QB Jay Cutler's progress into his second season --
"I don't know if you'd say exceeded, but I'm very happy with Jay. I think, as Jay would mention before me, there's a big learning curve, you learn on the job. But I'm impressed with what type of leader he is, impressed with his ability. I'm impressed with the mindset that he has, getting ready for a game and that's what you're hoping for. You could see the athletic ability when he's coming out of the draft, you really don't know how important the game is to him or how important winning is to him and actually watch him perform on a day-to-day basis. I've been very impressed with that."
On Titans QB Vince Young --
"I think being (NFL Offensive) Rookie of the Year kind of explains everything. He had a great year last year and they're 6-3, he had a good won-lost record as a starter, he's very dangerous, you're never really sure what he's going to do because he's got such great athletic ability. My son (Kyle) spent some time with him (at the University of Texas) and said he's a natural leader. Just being around him, he has that type of moxy that you're hoping to get out of a player of his stature and obviously he's done quite well."
On RB Travis Henry's MRI --
"It was good. It's still a little bit sore and we'll just have to judge it day-by-day."
On Henry practicing --
"He's not going to practice today. I'm hoping that he practices tomorrow."
On personnel changes --
"We played a good game against Kansas City. I thought we had some great preparation during the week. That starts with run defense. We improved on that area. We played a few good games with rushing defense. I thought we played good against Pittsburgh. Obviously Kansas City averaged three yards per attempt, so we made some strides there and when they did throw the football we came up with some big plays. It's an ongoing process. I do feel good about our players, the mindset they had, the preparation they had last week and knowing them, it'll carry over to this week and hopefully we'll play accordingly in the second half of the season."
On waiving DT Antwon Burton and signing DE Kenny Peterson --
"It's a fine line. Antwon we'll hopefully have on our practice squad if he doesn't get picked up by somebody else, so we've still got confidence in Antwon. Kenny is a little bit more experienced with what we're doing now defensively and we're going to give him a shot. We're trying to get the best players out there and give us a chance to do something on third downs and we thought he might help us a little more than Antwon."
On changes on the defensive line --
"I think the obvious reason is injuries. You lose a guy like Ebenezer Ekuban and you lose a guy like Jarvis Moss and then you've got a guy like John Engelberger with a third degree separation and we're not even sure he's going to be able to practice and just because of his toughness he's ready to go. You have to have some depth and that's one of the reasons why we brought these guys in."
On S John Lynch --
"He's going to practice this week and we hit tomorrow so we'll see where he's at tomorrow but he said he's ready to go and hopefully there's no set back when he does hit."

QB JAY CUTLER
--
On his relationship with Titans QB Vince Young --
"I've talked to him briefly from time to time. I saw him over the bye week and talked to him. It's not like we talk on a weekly basis or anything."
On envisioning ever playing for the Tennessee Titans having played at Vanderbilt in Nashville, Tenn. --
"I don't know. I mean the draft is just so crazy and you never know what's going to happen. I think everyone had a feeling they were going to take Vince from talking with the Titans' coaches and the GM, so a lot was taking place. I didn't think I would go there."
On being in his second year as a professional football player --
"When I first got here, Jake (Plummer) had obviously come off a good season and a veteran team. I just didn't know what the situation was, how it might play out. I'm happy where I am now to start this season. Obviously, it was a goal of mine when I first got here."
On how the season has gone so far --
"Obviously, where we are as a team is not where we want to be. Offensively, I think we are getting to where we want to be, slowly but surely. We're moving the ball well. All the players that we have lost, and all of the new guys we have brought in; It's been a battle for everyone to get on the same page each and every week. The guys are getting there. I'm happy where we are headed. Personally, I've thrown a few more interceptions than I thought I would, but I'm learning still."
On Tennessee's defense being ranked second in the NFL --
"I think every week we go against a strong front four. I think it gets better each week and these guys have a good front four. They fly to the ball and create turnovers, which keeps them in a lot of ballgames for their offense. Albert Haynesworth sat last week, but will probably play against us, so we have a challenge. We've played well against some good defenses this year, so hopefully we can continue that."
On how he is feeling --
"I'm OK. I think it's more nerve than anything in there. The bruise itself is fine. If I get hit in that general spot, it kind of goes numb, so it might be a week to week thing from now on."
On RB Selvin Young --
"I'm really comfortable with him. He's a smart kid and has asked me a lot of questions and knows what's going on with this offense. He picks blitzes up well, blocks the corners to protect me, so I like having him out there."
On running the ball this week like they did last week at Kansas City --
"We haven't been able to run the ball like that for a couple weeks. (RB) Selvin (Young) has that extra gear and can open up some stuff outside one on one for us. It was a tough game. We didn't execute perfectly as an offense, but we made plays when we had to. We also had a few penalties, but we got the job done."
On feeling extra motivation going against fellow draft classmate Vince Young --
"Oh, of course. You want to go out and prove yourself each and every week but to go against those guys makes it fun. We did get drafted together and we talk. It's a friendly competition. Going against Vince is going to be fun, but I have to take care of business."