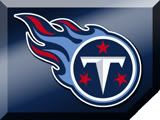 @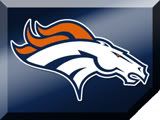 Date: Monday, November 19, 2007

Time: 6:30 p.m. MST

Teams: Tennessee Titans (6-3, Tied for 2nd in AFC South) at Denver Broncos (4-5, Tied for 2nd in AFC West)

Location: Invesco Field @ Mile High - Denver, CO


DENVER 37, at TENNESSEE 16 (Dec. 25, 2004) -- RB Reuben Droughns scores three touchdowns and DE Reggie Hayward registers three sacks for Denver in its Christmas night victory at Tennessee... Denver's victory marks Head Coach Mike Shanahan's 100th career regular-season win... The Broncos total 496 yards of total offense (193 rushing, 303 passing) and hold the Titans to just 153 yards (59 rushing, 94 passing)... Broncos rookie LB D.J. Williams posts the first interception of his career on Tennessee's first offensive play... Denver QB Jake Plummer registers a 124.8 passer rating and throws for 303 yards with two touchdowns.

at HOUSTON 42, DENVER 33 (Nov. 26, 1995) --
The Oilers score on five of their first six possessions and take a 35-17 lead midway through the third quarter of their eventual victory...Denver totals 472 yards of offense and has an individual 100-yard rusher (Terrell Davis, 110 yds.), 100-yard receiver (Anthony Miller, 152 yds.) and 300-yard passer (John Elway, 332 yds.)... Davis' 140 yards from scrimmage move him into first place on the Broncos' all-time single-season rookie total yards from scrimmage list...Denver K Jason Elam connects on a career-long 56-yard field goal to open the game's scoring... The Oilers total 448 yards of offense and convert 9-of-11 (81.8%) of their third-down attempts.
at DENVER 27, HOUSTON 21 (Oct. 18, 1992) -- RB Reggie Rivers' 20-yard touchdown run with 1:34 left to play proves to be the game-winning score in the Broncos' victory against Houston... The Broncos take a 20-14 lead early in the fourth quarter before Houston goes ahead 21-20 late in the contest on WR Haywood Jefferies' 7-yard touchdown catch... Denver finishes the contest with 170 yards on 22 rushes (7.7 avg.), a total that includes a 67-yard scoring run by RB Gaston Green... Oilers QB Warren Moon throws for 321 yards and two touchdowns... Broncos WR Mark Jackson catches three passes for 90 yards, including a 42-yard touchdown.
at DENVER 26, HOUSTON 24 (Jan. 4, 1992 - AFC DIV.) -- The Broncos' victory against Houston advances the club to its fourth AFC Championship Game in the last six years... Denver overcomes a 21-13 halftime deficit... K David Treadwell's 28-yard field goal with 20 seconds left to play proves to be the game-winning score, capping off a drive in which Denver converts two fourth downs... Broncos RB Greg Lewis scores twice on 1-yard runs... WR Vance Johnson catches five passes for 78 yards, including a 10-yard scoring grab... Oilers QB Warren Moon throws for 325 yards and three touchdowns.
at HOUSTON 42, DENVER 14 (Oct. 6, 1991) -- The Oilers score 28 points in the second quarter and take a 35-0 lead into halftime... Denver P Mike Horan's punt following the Broncos' first offensive series is blocked and recovered by Bubba McDowell in the end zone for a touchdown... The Oilers score again later in the game on a 19-yard fumble return by Chris Dishman...Broncos QB John Elway finishes with 301 passing yards and tosses touchdowns to RB Steve Sewell (3 yds.) and WR Ricky Nattiel (70 yds.) in the second half... Oilers QB Warren Moon throws two touchdown passes and registers 334 passing yards... Denver holds the Oilers to 49 yards on 20 rushes (2.5 avg.).