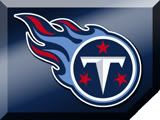 @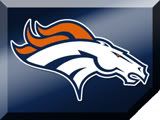 Date: Monday, November 19, 2007

Time: 6:30 p.m. MST

Teams: Tennessee Titans (6-3, Tied for 2nd in AFC South) at Denver Broncos (4-5, Tied for 2nd in AFC West)

Location: Invesco Field @ Mile High - Denver, CO


First, a quick thanks to everyone for keeping the site rolling.  We held our youngest daughter's first birthday party over the weekend and needless to say it kept me busy.  I have always said the strength of the site is the community and you guys epitomize that!
BRONCOS INACTIVES --
RB Travis Henry
CB Jeff Shoate
FB Paul Smith
OL Isaac Snell
DE Larry Birdine
DE Paul Carrington
WR Javon Walker
QB Darrell Hackney(Inactive, but in uniform as the emergency 3rd QB)
NOTES -- Was this the last opportunity for Travis Henry to play in 2007 and beyond?  We'll find out tomorrow.
TENNESSEE INACTIVES --
WR Paul Williams
CB Nick Harper
FB Ahmard Hall
FB Casey Cramer
G Benji Olson
DE Sean Conover
DT Albert Haynesworth
NOTES -- Obviously the big story here, and he definitely is big, is the absence of Albert Haynesworth.  Haynesworth is easily having the best season of his career, in a contract year of course, and the Broncos running game should be ready to roll with him out of the lineup.

THE CHAT ROOM IS OPEN!!! Please, keep posting some comments is the site as well so the threads stay active. Trust me, people come over here after the game to look at the interaction. Please keep it going here as well....

FIRST QUARTER --

Titans First Drive --

--The Titans get the ball first, and they'll start from the 20. Is the run defense in order? We'll find out...
--Play #1 is a pass and the Broncos are ready....
--2nd down see the first run and LenDale White gets about 3 yards. A 3 and out would be a nice beginning to a huge game..
--Broncos need to be wary of Young running the ball, and his first attempt picks up a first down.
--Lynch is back and makes the play bringing up another 3rd down....Get off the field....
--They cannot, as the Titans go no huddle. Another first down, and the drive stays alive.
--The defense is flying around, coming up with another quality first down play.
--Huge drop could end up killing the Titans later...
--You give any quarterback in the NFL that much time he'll find someone to throw the ball to. Another 3rd down conversion for the Titans.
--This time its Bailey who cannot come up with the catch.
--The Broncos run-defense has definitely improved. Alot better at the point of attack.
--Another 3rd down, but this time the Broncos make the stop. Solid first possession for the defense, overall.

Broncos First Drive --

--Like the Titans, the Broncos will start from their own 20..
--Selvin Young picking up right where he left off last week. Solid pick up.
--Who needs 3rd down conversions...2 plays, first down.
--Awesome to have Scheffler back. He and Jay definitely have something going...
--First 3rd down ofr the Broncos, and it ends up in a TOUCHDOWN!!! TOUCHDOWN BRONCOS!! Brandon Stokley with some yards after the catch, and the Broncos strike first. BRONCOS 7 - Titans 0

Titans Second Drive --

--Another touchback and the Titans will start from the 20 once again...
--An Eric Moulds sighting...Is that the Titans only pass play? A wide-receiver screen?
--Make Young be a quarterback.....He will not consistently throw an accurate pass...
--And a third down stop by the run defense and the offense will get right back on the field...

Broncos Second Drive --

--NO THEY WON'T!! Glen Martinez takes the punt 80 yards for the BRONCOS TOUCHDOWN!!! Just like that the Broncos have a 2 touchdown lead! BRONCOS 14 - Titans 0

Titans Third Drive --

--Nice job by the defense, keeping Young under wraps...
--And again, Tim Crowder, Young's former teammate at Texas brings him down...
--Damn it! Young has no desire to pass, but he sure can run.
--No doubt what the Titan's game plan is. Run, Vince, Run!
--A LenDale White run ends an extremely successful 1st Quarter for the Broncos....

END OF FIRST QUARTER -- BRONCOS 14 - TITANS 0