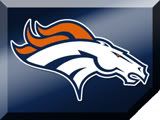 @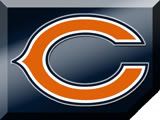 Date: Sunday, November 26, 2007

Time: 2:15 p.m. MST

Teams: Denver Broncos (5-5, Tied for 1st in AFC West) at Chicago Bears (4-6, 3rd Place in NFC North)

Location: Soldier Field - Chicago, IL
HEAD COACH MIKE SHANAHAN
On the Bears' Devin Hester -
"He's a game-breaker. He works to make things happen and has the unique skills that most people don't have. I think before it's over he'll be one of the greatest punt return man and kickoff return man ever. From what I have seen in him, his size, quickness and ability to make plays... I think he's pretty good."
On the status of RBs Selvin Young and Travis Henry - "I really don't know at this time. Nobody will practice today. Selvin will not practice and Travis will not practice. Both guys are still a little bit sore, so it will be day to day. Selvin has a strain, something very similar to what happened to (LB) Louis Green in preseason. The MRI was negative, but you do see a strain."
On traveling back home to Chicago -
"I have my brothers, sisters and a lot of cousins. It's going to cost a lot this week for tickets. I was a Bear fan growing up, obviously that was my home. It's always nice to go back home."
On memories of the Bears growing up -
"I was just a big Bear fan as was my cousins and family. It didn't matter if they were winning or losing, you would hope the Bears would find a way to pull it out."
On how personality is shaped by being from Chicago - "I think everybody is a product of their environment. I was very fortunate of being raised where I was raised from that area. I had a great upbringing and enjoyed the environment of Chicago. I had great experiences as a kid. It was a great place to grow up."

JAY CUTLER
--
On WR Brandon Marshall's performance against Tennessee -
"It's just Brandon making plays out there. He's just sticking with them. He worked a lot in the offseason, and he's come a long way throughout the season so far. I trust him out there and when he's one-on-one. I'm going to give him every chance to make a play. "
On the quarterback-receiver relationship -
"It takes time. It takes game experience. You can't learn some of that stuff in practice. You can't get on the same page. You have to get out there and throughout games and just talk. After each series, you talk a little bit and make sure we're thinking the same things. I just looked over there for him and he caught that `Go' and I caught his eye and we made it happen."
On keeping up with Bears QB Rex Grossman -
"When he was at Florida, I kept up with him because he was from Indiana. It's tough once you get into the league from week to week to keep up with how guys are doing but obviously he's getting another shot with Brian [Griese] going down, but I wish him well."
On WR Brandon Stokley -
"With [Javon Walker] coming back, it's going to help him even more putting him in the slot, getting some better match-ups. Brandon's done a great job outside for us. He's been going out there and battling every week in a position he's maybe not quite as familiar with as the slot. He's done a great job. He's tough to guard."
On the Bears' linebackers -
"All three of their linebackers are really good there... Good size, they run well, fill holes, they blitz and they're really good in pass defense. I've got to keep an eye on all those guys especially when we're dropping back to pass because they get back in their zones so well. Singling out [Brian] Urlacher, I don't know if we'll do that, but he's obviously one of the better linebackers in the league."
On Bears LB Brian Urlacher -
"He's 6-4, 6-5, 250, runs a 4.4, 4.5. He's all over the field, sideline to sideline. He makes big plays for them. He's the leader of the defense emotionally. We've got to attack him early and let him know we're here for a while."
On criticism toward Grossman -
"He's had a rough go. It's tough. He went to the Super Bowl and they were still all over him and they had a lot of doubts about him coming into this year even though they did make a run at it last year. It's tough. It's a tough business. Quarterback is a tough position. Even if your team is winning, you can still get criticized. Their defense and their special teams helped them in a lot of games last year, and Rex [Grossman] was kind of up-and-down. I feel for him. It's just tough."

WEDNESDAY INJURY REPORT --