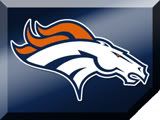 @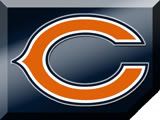 Date: Sunday, November 26, 2007

Time: 2:15 p.m. MST

Teams: Denver Broncos (5-5, Tied for 1st in AFC West) at Chicago Bears (4-6, 3rd Place in NFC North)

Location: Soldier Field - Chicago, IL
Awesome job by everyone keeping the site moving along this holiday weekend!  A huge football Sunday as the Broncos attempt to stake their claim to a playoff spot in the AFC.  In their way is the Chicago Bears, the defending champs in the NFC, who have been a huge disappointment in 2007.  
Here's a look at the last 5 meetings between the teams --
CHICAGO 19, at DENVER 10 (Nov. 23, 2003) -- RB Clinton Portis sets a Broncos single-game franchise record for yards per rush, averaging 11.8 yards on 14 carries for 165 yards, but Chicago overcomes a 10-9 fourth-quarter deficit to earn the win in Denver... Bears K Paul Edinger connects on all four fieldgoal attempts, including a 54-yarder... Denver holds Chicago to 3.2 yards per play (68-217) and a third-down success rate of 24 percent (4-of-17)... Broncos WR Rod Smith posts game highs for receptions (9) and receiving yards (86) while scoring on a 1-yard grab... The Broncos limit the Bears to one touchdown in three red zone possessions.
at DENVER 17, CHICAGO 12 (Nov. 10, 1996) -- -- Trailing 17-12 with 40 seconds to play and facing a first-and-goal situation at the Denver 1-yard line, the Bears are unable to reach the end zone... Denver takes a 14-3 lead at halftime after a 1-yard touchdown run by RB Terrell Davis, whose 71 rushing yards for the day made him the fastest player in club history (10 games) to reach 1,000 rushing yards for the season... The victory improved Denver's record to 9-1 for the season, marking the best mark in the NFL...Denver TE Shannon Sharpe posts a game-high 92 receiving yards on five grabs, including a 15-yard touchdown... The Broncos do not record any giveaways and post a +3 turnover ratio for the game.
DENVER 13, at CHICAGO 3 (Dec. 18, 1993) -- Broncos RB Rod Bernstine totals 103 yards on 20 carries (5.2 avg.) to lead Denver's offensive attack... Denver scores the game's final 13 points after trailing 3-0 in the first quarter following a 31-yard Kevin Butler field goal... For only the second time in club history, the Broncos do not commit a penalty in a game.... RB Robert Delpino accounts for the Broncos' lone touchdown on a 1-yard run in the second quarter while K Jason Elam makes 2-of-3 field goals for Denver... Three different Broncos post one interception, and Denver holds Chicago to 101 net passing yards.
CHICAGO 16, at DENVER 13 OT (Nov. 18, 1990) -- Kevin Butler's 44-yard field goal with 1:46 left to play proves to be the game-winning score... Denver has three possessions in overtime with those drives beginning at their own 12, 8 and 4-yard lines... A 9-yard touchdown run by John Elway with less than three minutes to play in the fourth quarter ties the game, and the contest is sent into overtime after a 41-yard field goal attempt by Butler hits the left upright... Elway finishes the game completing 24-of-41 passes for 262 yards while Broncos RB Bobby Humphrey totals 83 yards on 23 carries... The Bears finish with 204 rushing yards, including 111 by Neal Anderson.
at DENVER 31, CHICAGO 29 (Nov. 16, 1987) -- Missed extra points by the Bears following their final two touchdowns proved to be the margin of victory for Denver on Monday Night Football... The Broncos overcame a first-quarter deficit of 14-0 and a fourth-quarter deficit of 29-21... Denver QB John Elway completes 21-of-40 passes for 341 yards with three touchdowns while rushing for 35 yards... Broncos WR Vince Johnson catches six passes for 86 yards and one touchdown and rookie WR Ricky Nattiel hauls in four passes for 93 yards with a score...Bears QB Jim McMahon posts 311 passing yards and three touchdowns to mark his first 300-yard game as a pro.
Overall, the Broncos are 6-6 against the Bears(4-3 @ home, 2-3 on the road), but have won 3 of the last 4.  Since 1995, the Broncos are the best team in the League in the month of November, compiling a 35-14 record.  Since 2000, the Broncos are amazing 11-3 on the road in November as well.
We'll have more as we get closer to kickoff!!!