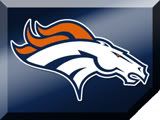 @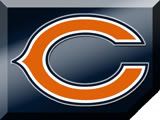 Date: Sunday, November 26, 2007

Time: 2:15 p.m. MST

Teams: Denver Broncos (5-5, Tied for 1st in AFC West) at Chicago Bears (4-6, 3rd Place in NFC North)

Location: Soldier Field - Chicago, IL
BRONCOS INACTIVES --
RB Selvin Young
RB Travis Henry
FB Paul Smith
WR Taylor Jacobs
CB Jeff Shoate
DE Paul Carrington
DE Larry Birdine
QB Darrell Hackney(In uniform as the emergency QB)
Notes -- If you don't practice on Thursday, you don't play on Sunday.  Hence the reason there will be no Selvin Young.  On the other hand, Javon Walker returns and it will be interesting to see exactly how healthy he is...
BEARS INACTIVES --
CB Nathan Vasher
FB Lousaka Polite
LB Nick Roach
LB Darrell McClover
OL Josh Beekman
WR Mike Hass
DT Antonio Garey
QB Kyle Orton(In uniform as the emergency QB)
Notes -- Vasher is the big name here.  He is a big play corner and the Broncos will have to take advantage of his absence.

FIRST QUARTER --

Bears First Drive --

--Can't kick it to Hestor, can they???
--I guess we can, and not a bad job of coverage on what was a horrible, line-drive kick by Sauerbrun.
--Grossman's first pass is a bullet to Berrian. He's really the only threat they have downfield so the Broncos need to keep their eye on him...
--A big third down, the first of the day for the defense, and the Broncos do a nice job. Grossman is going to look to check-down all day so the Broncos need to tackle....

Broncos First Drive --

--I am not sold on Hall, yet, so this is his chance to win this fan over.
--Even though they have struggled this year, the Bears have alot of speed on that defense, as demonstrated right there...
--Cutler will not have the time to sit back there. If he tries, he will get hit. Broncos lucky to recover...

Bears Second Drive --

--Nice coverage again for the Broncos special teams. They have definitely improved as the season has unfolded...
--Former Bronco Desmond Clark wide open. Unlike Cutler, Grossman has alot of time...
--Bears coming out and doing what they do best...Smash-mouth football..
--Big third down here, cannot afford to give up 7's.
--Solid job by the Broncos DB's, specifically Hamza Abdullah. Forces the field goal attempt, which is good...Bears 3 - BRONCOS 0. Not a horrible result based on the field position both teams have had early on.

Broncos Second Drive --

--Need to get some first downs to flip field position. We can't get into a habit of starting from deep in our territory, even against a QB like Grossman, who can get going if allowed to get into a groove.
--Cutler makes something out of nothing, and creates a manageable 2nd down...
--There's our friend the short pass. Cutler throws it too hard, and not accurate...things we have talked about before here...
--Cutler is not sharp early, and once again the Broncos go 3 and out. We have seen how some games have gotten away from the Broncos quickly....
--Huge mistake by Hestor there! The Broncos have great field position...

Broncos Third Drive --

--At the Bears 25, Hall explodes for 10. The Broncos need to take advantage of the mistake and put a TD up!
--Lower that shoulder big fella! Hall definitely runs harder than Young, and in a game like this it might be the perfect style...
--Three straight runs by Hall give the Broncos a first and goal. Now that's what I am talking about!
--Right there would have been the perfect time for playaction. Every one of the Bears was waiting for the run....Now they'll be looking for the pass...
--Cutler had Cecil Sapp wide-open, but keyed on Graham. Big play here
--Cutler is 0/4 now, and once again he keyed on Graham. Not a good start for Cutler, not a good start at all...
--Elam boots through the field goal, but the Broncos missed a golden opportunity there...BRONCOS 3 - Bears 3

Bears Third Drive --

--You know Hestor wants to make up for the fumble...Mike Bell sees to it that Hestor won't have the chance...
--Karl Paymah gets the interception, and the Broncos have their second turnover. Just like that the Broncos have it back...

Broncos Fourth Drive --

--Cutler lowers the shoulder. Nothing going for the passing game right now...
--There is Cutler's first completion, the perfect type, an easy screen for a first down..
--Cutler is off target again...He had Stokley, but the ball was low...
--You can tell Shanny is trying to get Cutler going. Cutler is on target this time, hitting Stokely for the first down..

End Of First Quarter -- BRONCOS 3 - BEARS 3