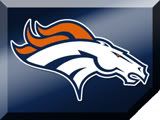 @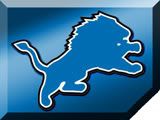 Date: Sunday, November 4, 2007

Time: 11:00 p.m. MST

Teams: Denver Broncos (3-4) at Detroit Lions (5-2)

Location: Ford Field - Detroit, MI


Lions Second Drive cont....

--2nd and 28 faces the Lions, but against this defense that is no problem at all. 20 yard gain brings up 3rd and 8
--Lions looking at another field goal opportunity, this time from 53...
--Unlike Elam, Hanson drills it. Lions 6 - BRONCOS 0

Broncos Third Drive --

--The defense doing just enough to give up points and the offense doing just enough to kick itself right in the nuts...The 2007 Denver Broncos....
--So, that's what it is like to have a dominant Defensive Tackle...
--Remember when I said Cutler was the one injury we couldn't afford....well....
--The future just flashed before my eyes. Cutler heading back on a cart with an apparent lower body injury.
--Ramsey looks good, but Daniel Graham, who is quickly proving Bill Belichick right, drops another first down chance....What a bust Graham has become...

Lions Third Drive --

--First down run nets 9 yards and another big run...The replay of Cutlers injury shows it might just be pretty bad. A broken leg, perhaps??
--Another run, and now the Broncos are charging full speed ahead towards an early pick in the first round... --How can Roy Williams get matched up against Foxworth?? Why have two great corners if you aren't going to match them up man to man with the opponents best receivers??
--Broncos now selling out to bring pressure.They need to do it one more time on 3rd down...
--Pressure they brought, but for the second time this year Dumervil goes high and gets nailed for the 15-yard face mask....Another kick to the nuts...
--Another 3rd down opportunity, and the Lions are closing in on FG territory again...
--Another conversion for the Lions.
--This time the Lions finish off the drive, a 15-yard TD pass for Kitna. Absolutely awful...
Lions 13 - Broncos 0

Broncos Fourth Drive --

--It continues to get worse for the Broncos. Still awaiting word on the X-Ray to Cutlers' left leg...