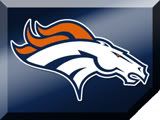 @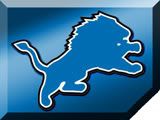 Date: Sunday, November 4, 2007

Time: 11:00 p.m. MST

Teams: Denver Broncos (3-4) at Detroit Lions (5-2)

Location: Ford Field - Detroit, MI


Broncos Ninth Drive cont....
--The Broncos are in real danger of being shut out...That hasn't happened since 1992...
--The Broncos are trying to change that, but everytime they begin to move Shaun Rogers gets another sack....
--Another first down for the Broncos, a pass to Brandon Marshall converts the 4th and 1...
--Shaun Rogers intercepts Patrick Ramsey and runs it all the way back for a TD. The bleeding continues....
Touchdown Lions -- Lions 37 - Broncos 0

Broncos Tenth Drive --

--So, do you guys still want to listen to me rant after the Colts/Pats game???Post your answer in the comments...
--The Broncos have bottomed out...It can't get any worse...it really can't...
--The Shanahan-bashers have to be loving this...I mean, REALLY LOVING IT!
--Another defensive TD, this time on the fumble by Tony Scheffler....
--It will be challenged...It's close...
--The replay I saw looks like a fumble to me...why not...If you are going to hit rock bottom, HIT ROCK BOTTOM!!!
--It should be a fumble, then down by contact, either way, it is going to be Lions Ball...
--That is now made official, and the Broncos have turned it over for the 3rd time today...

Lions Ninth Drive --

--Somewhere, Tatum Bell and George Foster are smiling from ear to ear...
--Now D.J. Williams is hurt.....Whatever the off-season training regimen is needs to change, and fast...
--The Lions are trying to run out the clock, and the Broncos line up off-side...
--Then the Lions fumble, Duckett picks it up and runs it 20 yards inside the 5....
--Then Duckett runs it in for the TD....Touchdown Lions -- Lions 44 - Broncos 0

Broncos Eleventh Drive --

--Can the Broncos score?? That is the only question remaining...
--The drive will start from the 40, but quickly moves backwards after an offensive pass interference...
--236 games in a row the Broncos have scored. 4th longest in history...and it looks to be coming to an end today...
--Graham picks up 21 and a first down. Where was that when the game was in question...
--Vikings look like they will shock the Chargers, and the Packers look like they will beat the Chiefs...All this, and the Broncos will still only be 1 game out of first place....Ugh!
--Another first down, and the Broncos are inside the 30
--Inside the 20 now, the second trip for the Broncos today...
--Another offensive penalty on Brandon Marshall....
--A penalty on the Lions should give the Broncos a first and goal inside the 5
--First and Goal at the 2 -- Ramsey throws to Stokley for the Touchdown...The Lions will challenge it, hoping to hold on to the shut-out...
--The replay shows it is a Touchdown, despite Rich Gannon's objections...
--Touchdown Broncos - Lions 44 - Broncos 7

--Something tells me the quality of football is going to go up drastically in the late game...Time to change channels...