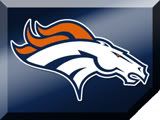 @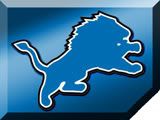 BRONCOS HEAD COACH MIKE SHANAHAN
Opening statement --
"We talked about going into this game that we couldn't commit the penalties and put us in long yard situations and we could not turn the football over. This team had been doing a great job in sacks and obviously leading the league in turnover ratio and anytime you have four turnovers and three go for touchdowns obviously you are against the eight ball. We had some opportunities early in the first quarter to get some drives going and we didn't do that. We played catch up football and obviously the game got away from us very quickly. You play on the road and you play at the level that we played at and you get embarrassed just like we did. That starts with me. I have to get these guys ready to play more. Obviously we didn't get it done. I thought we were ready to play - way too many mistakes."
On how QB Jay Cutler is -- "It was quite sore for him not to go back into the game, but it's not broken so it's positive. It's his fibula."
On what happened -- "I don't want to make excuses. We had some guys step up that hadn't played a lot. It's the coordination of 11 guys. It's catching the ball; it's pass protection. It just takes one play here or there, and when that happens you look pretty average. It takes the team working together; offense, defense, and special teams. I thought we made some strides in special teams the last couple of weeks. I thought we did today. When you are talking about a unit, you are talking about 11 people. You are not talking about eight or nine. When that unit is not working together, regardless of if it is dropped balls, if it is jumping offsides or if it is not taking advantage of an opportunity. That is the difference between winning or losing."
On the quarterback situation -- "Mike Leach is going to be our quarterback if something happens to Patrick (Ramsey). He wanted to go back in, but he'd probably go back in if his leg was broken. We (wouldn't have gone back to Cutler) if something had happened to Patrick."
On the injuries -- "We have a few guys banged up, to what extent, we'll know here shortly."
On being embarrassed after this game -- "I've been embarrassed a couple times this year obviously, more times than any time in my career. It is challenging. Now we find out what we're made of. That's what I told our football team. We have guys hurt here or guys hurt there. There aren't excuses. We had an opportunity to play much better than we did. You can use all the excuses you want. We have to play much better than we did regardless of a couple guys getting banged up."

BRONCOS QB JAY CUTLER --
On what happened on the play he got hurt on --
"I got hit with a helmet on the outside of my leg. Doctor said we'll get an MRI on my leg and see what happens then we'll take things from there."
On how he's feeling now -- "I mean it hurts now. It hurts to put weight on it; it hurts to run. So we'll see what it looks like tomorrow and we'll go from there."
On whether he's encouraged by the X-ray -- I mean, yeah, I'm happy it's not broken but there could be a hairline in there. We'll just have to see how things progress and if we'll be able to go next week."
On what happened today -- "We were having some trouble up front. I thought we were getting the right looks - they weren't really surprising us - but there was definitely a rhythm when I was in there and they came back. We had some turnovers, had a lot of pressure on Patrick (Ramsey), but I thought he played well given the circumstances."
On what type of player DT Shaun Rogers is -- "He's large; he's very large. He anticipates the count well, he causes problems and obviously he felt that screen; he took it 67-yards. He's a force in there."

BRONCOS QB PATRICK RAMSEY
On what happened in the game --
"I don't like to evaluate until I can watch the tape. I know I turned the ball over twice, and I don't want to do that so that is one thing I would focus on right now."
On the interception to DT Shaun Rogers -- "I can try to throw it at the ground. I just need to watch the tape and I can probably tell you better after I see if there was a spot to throw it away."
On coming in unexpectedly -- "It's difficult but it's my job. It's something that I take pride in trying to be ready."
On improving on offense -- "I think we continue to focus on those things. I think when you focus on things it helps you get better and I think that is something we probably will do."
On playing again if Cutler is hurt -- "If he is not able to play it's my job to go in there and play until he will."

BRONCOS CB DRE BLY --
On not dreaming this game would turn out the way it did --
"Who dreams of getting beat 44-7 and basically getting dominated the whole game. It was tough on our end. The Lions played well. They are a different team now. I was told it takes a couple of years for (Marinelli) to implement his little defense, so he is going into his second year and the guys seem to be playing with a lot of confidence defensively. With Shaun Rogers and Cory Redding up front they are very disruptive and it makes the job easier for the other guys on the back end to play defense. You know Shaun Rogers is the most dominant guy inside and today he was able to make some key plays. The Lions played well and we got our butts kicked and we are not a good football team right now. We need to improve and we need to get some guys healthy and we just need to play."
On what is going on with the Broncos -- "I don't know. I mean we just have to look in the mirror and do your job. If you play hard and you execute... football is about one-on-one winning individually and competing every snap. I don't know if we are doing that the whole game. Apparently we didn't do it today because we got beat bad. We just have to evaluate ourselves and look in the mirror and guys get paid money to do what you have to do. This is what I love to do and I'm getting paid to do what I love to do so we have to perform."
On if the team gave up -- "I don't know. I hope not. It's the different things they did from offense to defense; it was executing and it was working. They couldn't do anything wrong today. If you force turnovers - we talked about winning the turnover battle and normally when you win the turnover battle you win the game. They were able to get interceptions to the house and they caused a couple of fumbles and made some plays. To me that was the key in the football game."
On what WR Roy Williams said -- "He called me a bum and I called him a bum back. It was a little thing we always said last year calling each other bums. Me and Roy are pretty good friends. We competed in everything last year from the times we were in Detroit. That's all. Everybody is trying to make a big deal about him calling me a no hitter and all of that. I just knew Roy didn't mean anything by it. Roy just talks and he was having fun with it. I know how Roy feels about me as a football player. I have a lot of respect for him. He is one of the best receivers and has one of the best set of hands I have ever seen. It's all fun. Those guys are like my family, I was there with them for four years and I was spending some down time with them. I was like a brother to a lot of those guys. People try and make it seem like I was a cancer to the team and that wasn't the case. I was a big brother to a lot of guys and that's all it was."
On if it is bittersweet seeing the Lions win -- "I can't live in the past. Everything happens for a reason. I came here in a time in my career and I'm playing some great football. I made two Pro Bowls and was first alternate for others. When I was here with the Lions I made a lot of plays. I am happy for those guys. They moved on, I moved on in Denver. Those guys are winning. We always felt like we had talent. It just seemed like we always found a way to lose a game and that was tough when I was in Detroit. Now they are finally able to win the games and I am happy for the guys. I don't wish any bad on those guys. I want to see them succeed and play well."

BRONCOS CB CHAMP BAILEY
On what's going on with their football team --
"Oh, that's why we watch film the next day. We don't really know right now. I just know we're better than what the score showed. We have to believe that."
On whether it was a physical game -- "Yeah it was tough; that's every week though. Injuries are going to come, you know we hate to lose our starting quarterback during the game like that, but things like that happen and guys need to step up and make plays."
On whether he's worried about their team -- "The only thing I'm worried about is getting the things solved; what the problem is. Once we figure out what the problems are, we just need to get them solved."
On how it feels to watch the opponent march up and down the field -- "You know, it's tough. We're all together in this, it's not about who's getting action and who's not; we're all together in this and they beat us as a team. It wasn't just one person."
On what's different about the Lion's this year -- "They got a better team. You don't win five or six games without a good team. They definitely got a good team and my hat goes off to their coach for getting them together like they did."

BRONCOS LB D.J. WILLIAMS
On the game --
"It wasn't one specific thing but we didn't execute in all three phases of the game: offense, defense, and special teams."
On if there was anything specific -- "To find something glaring we'll have to watch film and see. You can't really tell why there was a long run or why there was a long pass or anything like that until you watch the film."
On if the Lions did anything surprising -- "No, actually they did everything that we practiced this week and we didn't execute."
On what has to change for next week -- "I say this every week but I think our No. 1 thing is communication. I think a lot of times we are not communicating like we should be and are having missed assignments."
On if he is shocked by what happened -- "I'm not shocked, I am more disappointed. We are a much better football team than this and a much better football team then we played like the first half of the season."

BRONCOS RB TRAVIS HENRY
On losing this way and if he thought it could happen
-- "No, not at all. I don't know, maybe it is an early game. I don't know. I think as a team it can't get any worse - they had all the energy. We were just flat the whole time."
On if he could have gone back in --  "I could have but they pulled me. It is what it is."