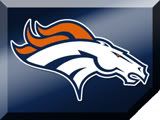 @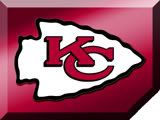 Date: Sunday, November 11, 2007

Time: 11:00 a.m. MST

Teams: Denver Broncos (3-5) at Kansas City Chiefs (4-4)

Location: Arrowhead Stadium - Kansas City, MO




WEDNESDAY INJURY REPORT


Mike Shanahan --
On
QB Jay Cutler's injury --
"I think it's just a bruise. I don't think there's any type of anti-inflammatory that could help, but I don't know that for sure."
On if the game plan will depend on who is Denver's starting quarterback --
"No. We've got a guy in (QB) Patrick (Ramsey) who has a lot of experience in the National Football League. He has a number of starts and understands our system very well. We'll keep our same game plan if Patrick is the guy to go."
On whether the players are panicking --
"Well, there better be a sense of urgency. There's a difference between a panic and a sense of urgency. Sometimes people will use the same word for the same definition. There better be a sense of urgency any time you play like that. We gave up 17 points on offense, had 12 penalties, four turnovers and six or seven dropped balls. There better be a sense of urgency."
On the offensive line's performance in the game against Detroit --
"There are so many things you could go over. We can talk about the six dropped balls, the penalties on third-and-1 and a couple of crucial third down situations. The thing we did is made some plays. Any time you are 9-of-18 on third downs, that's pretty impressive. You give up 17 points just off turnovers and that puts the defense in a tough situation. If you don't convert on offense, you're going to be in for a long day."
On changes to the offensive line --
"I think overall they did a pretty good job. They made a couple mistakes on a couple of situations that are typical when new guys are coming in to play, so they have some growing pains just like you do at any position. The guys that haven't played that position have a very limited time. You take a look at a number of missed opportunities. The bottom line is going into the game versus Detroit, we said we couldn't turn the football over, which we did. And obviously the next thing was to eliminate penalties. If you don't do those things, you get beat bad."
On this season being difficult --
"Obviously it's tough. It's not over with yet. We had the same conversation one year when we were 4-4, so that's part of it, but we keep on playing. We'll find out very shortly, and we will get tested this weekend. They have the best home record in any division of football. They have won 90 percent of their games over the last five or six years (at home) with a positive turnover ratio. We can't make the same mistakes we made in Detroit, or we will get embarrassed at Kansas City."
On talking with the team this week --
"We talk about a lot of different things. We look at film, look at things that we have done poorly and look at the things we have done well. The bottom line is there are a lot of teams in our situation. How do you react at the midpoint? We have to play better than we have played. Everybody has injuries and anybody can get hurt, but you still have to play at a certain level. Hopefully the guys that don't have a lot of experience can play at a higher level than they have been playing."
On WR Javon Walker --
"He's getting treatment and hasn't started running yet. Maybe at the end of this week he will start running. If he does then maybe he'll have a chance to play against Tennessee on Monday night. We won't know that until later on in the week. We'll wait and see when he runs and gets into football shape. It's been a while since he has actually run and worked out, so we'll have to see where he is at toward the end of the week."

Jay Cutler --
On how he feels --
"I feel all right. I feel better. Still sore, and we're going to take it day by day. "
On if he will practice --
"We'll try. Did a little walk through and felt all right. I'm sure (QB) Patrick's (Ramsey) going to get the majority of the reps, but I'll be out there."
On if he can run --
"I don't know yet. Find out here in a few hours. Haven't really tried."
On spending time in the training room --
"A lot, been there a lot. We got beat up a little bit, had some injuries and so I had a few friends in there. But it's gone well so far. I'm pretty happy with where I'm at."
On how the leg feels walking on it --
"It feels all right. It feels a lot better. I mean, the first couple of days it was really sore. Today it felt a lot better."
On playing on Sunday --
"I don't know. I mean I'd like to say I would. But I've still got a little ways to go and we'll see how it feels."
On pride in not missing games --
"A lot. I take a lot in it. Especially being a quarterback and being one of the leaders on this team, of being out there week in and week out and obviously injuries are going to happen, but I want to be out there."
On the worst injury of his career --
"I sprained a couple of ankles but never had anything serious."
On the state of the team --
"Where we're at and kind of the panic that's surrounding this team and everyone just freaking out because we're 3-5 and we're still just one game out and we're right here in the mix of things... We've got a lot of division games left, so I mean we talked today and we had good meetings and stuff and we're still confident and we know we've got eight games left and we've got to make the most of them."
On playing hurt --
"Everyone's hurting right now. I mean, everyone's dinged up. Everyone's got some nagging injuries, especially at this point in the season. And it's only going to get worse. So, I've dealt through injuries in the past and this is just another one and I'm going to be out there if I can."
On starting QBs going down this year --
"Defenses are getting better. Defenses are confusing offenses more and it's tough. I mean, if you can make it through a 16-game season as a quarterback - I mean any position - it's a hard thing to do. You've got to be in great shape and you've got to get a little lucky from time to time. I'm going to try."
On the MRI results of his leg --
"I was really relieved. I was a little nervous going into it because of the hit that I took and just how I felt about it. I was a little nervous. To get the MRI back and to see that it was just a deep bruise and nothing was cracked or anything, it was a relief. I mean, it's a bruise. I can go ahead and push it and if it hurts, it hurts. But it's not going to get any worse."
On getting a cortisone shot --
"I don't know. I don't know if they can shoot this up. If they can and it's bothering me then we will. I have had them in the past but I don't know if they can shoot up this area. It's kind of a big area in the side of the leg so if it comes down to it and we have to, we will."
On coordinating protections with changes along the offensive line -
"It's gone well. I think last week, the Detroit game, it's just one of those games where nothing was clicking. We had the guys in the right place. We just weren't making the blocks. I mean, it wasn't a case where we were confused and had guys in different places. We were there. We just weren't making it happen. Those guys have picked up the slack, Chris (Myers) and Chris Kuper, they've been playing well for us and I expect them to bounce back after this game and play even better the second half of the season."
On panic among the players --
"A little bit. I mean, the Broncos aren't used to this. I mean, obviously, we're not used to going 3-5. We're not used to giving up 40 points in two games so far and getting blown out. It's just not something that's accustomed to this organization. And it starts at the top. Mr. Bowlen's not used to it. Coach Shanahan, I mean it's never happened to him before in his career. So, everyone's a little embarrassed, everyone's a little bit in a state of panic. But we've got a lot of football left. If we keep playing the way we are, we're going to keep going downhill. So, some things have to change. Players have got to start playing better, myself included. So, we've got to start picking up the slack."