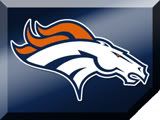 @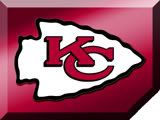 Date: Sunday, November 11, 2007

Time: 11:00 a.m. MST

Teams: Denver Broncos (3-5) at Kansas City Chiefs (4-4)

Location: Arrowhead Stadium - Kansas City, MO


at KANSAS CITY 19, DENVER 10 (Nov. 23, 2006) -- Appearing on the NFL Network's first-ever live game broadcast, the Broncos' four-game road winning streak is snapped with their Thanksgiving Day loss in Kansas City... The Chiefs take a 10-0 lead late in the second quarter before Jason Elam's 31-yard field goal with 14 seconds remaining in the second quarter sends Denver into halftime trailing 10-3... After the Broncos trim Kansas City's lead to 13-10 in the third quarter, the Chiefs score the game's final points on two field goals... The Broncos limit Kansas City to only one touchdown in five red zone appearances... Broncos WR Javon Walker catches a game-high six passes for 55 yards... Broncos CB Darrent Williams intercepts a pass for the second consecutive game... The Chiefs outrush the Broncos 223-38 yards.
at DENVER 9, KANSAS CITY 6 OT (Sept. 17, 2006) -- Denver defeats the Chiefs on Jason Elam's 39-yard field goal in overtime... Elam's field goal in overtime was the 20th career game-winning or game-saving field goal of his career... The Broncos trailed 6-0 at halftime and 6-3 in the fourth quarter before QB Jake Plummer helped Denver tie the score by engineering a 14-play, 76-yard drive that culminated in an Elam field goal... The Broncos hold Kansas City to no touchdowns in two red zone possessions...Broncos Head Coach Mike Shanahan improved to 11-1 (.917) in home openers as Denver's head coach (1995-Pres.).
at KANSAS CITY 31, DENVER 27 (Dec. 4, 2005) -- Denver takes a 27-24 lead with 13:31 left to play on a 40-yard field goal by Jason Elam, but Chiefs RB Larry Johnson scores the game-winning touchdown with 9:58 to play... Elam becomes only the second player in NFL history to score in 200 consecutive games with two field goals and three extra points... Broncos RB Mike Anderson posts the longest reception of his career by turning a short screen pass into a 66-yard touchdown... The Broncos limit the Chiefs' Dante Hall to two punt returns for only 10 yards.
at DENVER 30, KANSAS CITY 10 (Sept. 26, 2005) -- The Broncos score the game's first 20 points and take a 20-3 lead into halftime on ABC's Monday Night Football... Broncos WR Rod Smith becomes the first undrafted player in NFL history and the 24th overall player to reach the 10,000 career receiving yards mark with a seven-catch, 80-yard effort... Denver rookie CB Darrent Williams posts a team-high 11 tackles and one pass breakup... Denver RB Mike Anderson scores on a 44-yard touchdown run in the first quarter and finishes with 98 yards rushing.
at KANSAS CITY 45, DENVER 17 (Dec. 19, 2004) -- Broncos WR Rod Smith becomes just the 20th receiver in NFL history to reach 700 career receptions after a six-catch, 75-yard effort against the Chiefs that included a 22-yard touchdown grab...Kansas City WR Dante Hall returns the game's opening kickoff 97 yards for a touchdown... Nine different Broncos catch a pass and Denver averages 6.1 yards per carry on 21 rushing attempts.