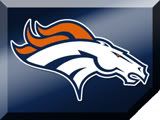 @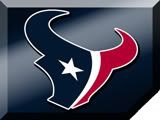 Date: Thursday, December 13, 2007

Time: 6:30 p.m. MST

Teams: Denver Broncos (6-7, 2nd in AFC West) at Denver Broncos (6-7, 4th Place in AFC South)

Location: Reliant Stadium - Houston, TX
BRONCOS INACTIVES --

WR Brandon Stokley
S Nick Ferguson
FB Mike Bell
OL Isaac Snell
DE Paul Carrington
DE Larry Birdine
S Marviel Underwood
QB Darrell Hackney(3rd QB)

NOTES -- Javon Walker and Brandon Stokley flip-flop. Walker is in uniform and active while Stokley gets the night off. Looking to see if Walker can be as effective as Stokley has been.


TEXANS INACTIVES --

TE Jeb Putzier
QB Matt Schaub
CB Dexter Wynn
LB William Kershaw
WR David Anderson
OL Jordan Black
OL Brandon Frye
OG Kasey Studdard

NOTES -- Nothing of surprise here, though I was hoping to see Putzier...