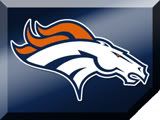 @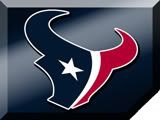 Date: Thursday, December 13, 2007


Time: 6:30 p.m. MST


Teams: Denver Broncos (6-7, 2nd in AFC West) at Denver Broncos (6-7, 4th Place in AFC South)


Location: Reliant Stadium - Houston, TX
Texans Eighth Drive cont.....

--2nd and 9 upcoming. A three and out would be sweet right here, no doubt about it.
--Broncos are laying some wood now, but it won't mean much if the Broncos can't stop them on third down..
--Champ Bailey gets burned by Walter. That simply cannot happen. Bailey just has not had a good year this year at all...
--All year the defense has failed to come up big when needed and tonight is no exception. 12 yards for Dayne
--The Texans have answered every Broncos score, and are in position again.
--The Broncos are back into their old habits. Over pursuit allows Walker to cut it back and pick up huge yardage. First and goal Texans.
--Solid tackle by Bailey there. Need to hold the Texans to a field goal here...
--Way too easy. The Broncos have Karl Paymah...KARL PAYMAH on Andre Johnson....Poor execution on a pitiful design...TEXANS 24 - BRONCOS 14

Broncos Ninth Drive --

--In a way it is good that it will end this way....
--LOL...Now the Broncos are trying to run the ball. Perfect time...Oh, and Travis Henry is hurt....Again.
--Cutler, and the Broncos offense as a whole, as been a step slow tonight. 3rd sack for Mario Williams and the game, and season is over for the Denver Broncos...

Texans Ninth Drive --

--I think we see the difference between a 1st round pick and a 4th round pick. Mario Williams playing huge tonight...
--And the rout could be on....Ron Dayne for 25 yards.
--10 more for the Texans, this time it's Darius Walker.
--Painful to watch, but we all need to. We all need to see what this team really is right now..
--Champ Bailey gets beat again, this time by Andre Johnson. Jamie Winborn bought the play-action 100%. Totally fooled.
--One last goal line stand. Play with pride, boys...
--And with that....Touchdown Texans...TEXANS 31 - BRONCOS 13
--The better team is going to win tonight. A hard reality, indeed.

Broncos Tenth Drive --

--Broncos going hurry up. Why not? Nothing else has worked...
--Cutler has had some lazy throws tonight. Just not as crisp as they were on Sunday.

With that, I'll leave you..Much, much more to come on this so-called game tomorrow....

STAY STRONG BRONCOS FANS....BETTER DAYS ARE AHEAD!!!