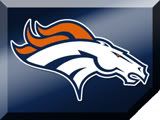 @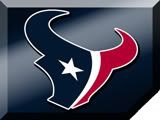 Date: Thursday, December 13, 2007

Time: 6:30 p.m. MST

Teams: Denver Broncos (6-7, 2nd in AFC West) at Denver Broncos (6-7, 4th Place in AFC South)

Location: Reliant Stadium - Houston, TX
Mike Shanahan --
On the Broncos performance -- "I really thought we'd be ready to play today.  I thought we had some chances early.  You have to give a lot of credit to Houston to come out in the second half and control the tempo of the game and run the ball extremely well.  They did a great job mixing things up and we just really have to get things going.  They did a much better job of getting their team ready than I did.  We got outplayed and outcoached- a lot of credit to Houston."
On how the Broncos offense handled the ball -- "Anytime that you can't run the football- and they were doing a pretty good job of running the football- it comes down to them getting the job done and us not.  They did a much better job of stopping the run than we did running it, but it hasn't been done many times this year."
On the Broncos not being able to get their momentum back -- "I thought we got back in the ballgame when it was 17-13.  We got a little bit of momentum going and did a great job and then the 74-yard drive for a touchdown.  I'm disappointed that we weren't able to put points on the scoreboard and I'm also disappointed that we ran the football the way we did."
On if the loss of WR Brandon Stokley effected the outcome of the game -- "I think the key was a guy like (TE) Daniel Graham, you lose a guy like that early in the game it is obviously effects you.  I try to get guys like (TE) Chad Mustard and (TE) Tony Scheffler to come in, but we had our opportunities on offense.  They did a much better job of getting their team ready to play than I did and, obviously, the results were pretty good."
On if tonight's loss ended their playoff chances --  "I don't know.  You'd be able to tell me."
On his decisions on 4th downs -- "One time we were on the 35-yard line another time we thought it was worth the gamble.  We have been in very similar situations this year.  It's a gamble and obviously it didn't work out."
On not calling running plays after a certain point in the game -- "After the score went up 17-13 we went to two TE and had a couple of running plays and tried to get it to go in a different direction.  They did a good job of stopping the run.  They did a much better job of stopping the run than we did running the football."
On what he said to Texans head coach Gary Kubiak following the game -- "I just said, `Hey, great job.  You got your team ready to play.  You outplayed and outcoached us.'"
On what he will tell his team going forward --  "You've got a couple days off and you've got two games left and I think everyone understands that they play hard, work hard and their chances of being back aren't very good.  I expect the team to play much better than they did today."
On the Broncos preparation versus execution --  "We had a day and a half preparation so, obviously, it different than any other game during the year.  I don't know, maybe I worked the guys too hard.  I don't really know what it was, but we didn't have the energy that we had a week ago and you don't know what the situation is.  I told them that I did a bad job of getting them ready because they didn't have the energy, but the bottom line is that we didn't get it done."

Broncos CB Dré Bly --
On his thoughts on the game --
"We made some plays and we got it going towards the end of the first quarter and in the second quarter we played well.  We came out in the second half after that touchdown and seemed to get the momentum back and made some plays.  That has been our biggest downfall this year.  But, we have two more game left.  It is a gut check because everyone will be evaluated.  Coach (Mike) Shanahan is going to see who wants it and who want to be here."
On if he thought a season like this was possible -- "Oh no.  Just looking at the talent we have.  We have a young, up and coming quarterback (Jay Cutler), a guy with a lot of ability.  We have had some injuries, but guys have to step up and that is part of the game.  Just looking at the veteran leadership we have on defense, I was very excited to being here and I still look forward to being here.  This is more wins than I have ever had in the last four years.  I am just going to keep fighting and keep trying to do all I can do to help this team win."

QB Jay Cutler --
On Mario Williams -- "Good player, obviously they draft him first overall. So they are getting their money's worth these days, aren't they?"
On the level of frustration -- "It's frustrating. I mean we go out and play so well last week. I thought they were quicker than us, they were ready to play, and they dominated up front a little bit, I missed some throws early on, but we just weren't sharp. It just wasn't there. That level that we had last week wasn't there."
On feeling the frustration early in the game -- "No, I thought we came out well.  We had a good pre-game, everyone was there. Offensively we moved the ball at first drive and got down there, I mean I thought things were looking good."
On how much trouble the Texans caused defensively -- "Man, I don't know. We'll have to go back and watch the film to see what happened. To see if it was us or see if it was what they were doing. I thought we had a good game plan, we were calling stuff and it was working. We got rid of some of the keepers early on because they were blitzing so much, but we had some good stuff."
On how tough it is when you can't establish a run -- "It is difficult. Obviously they ran the ball better than us today. We ran the ball really well last week, I thought we were going to have another good performance with Travis (RB, Henry) and Selvin (Young, RB), but the holds weren't there. They were bringing a lot of guys down."

CB Domonique Foxworth --
On the Broncos season --
"Things have been changing all year for us. I can't speak for anybody but myself. I've been inconsistent.  This team has been inconsistent. I think it's a product of our youth, and things have been constantly changing for us throughout the season. I mean since camp. What we're doing now is totally different from what we were doing in camp. I think familiarity will help us to be a little more consistent. I think, to be flat out honest, some better personnel would help us be more consistent, and some more experience would help us be more consistent. We don't have what we need right now, and that's clear. There's no excuses for this team. I'll speak for myself first of all. There's no excuses for me. There's no excuses for anybody right now for what we've done. We have talent."
On the Texans having a better record than the Broncos -- "I don't care. It doesn't mean anything to me. I know I'm not happy with what our record is. We're better than what our record shows, so that's the most upsetting part. I don't care if somebody else has a better record than us."
On the Broncos personnel -- "I think we haven't been playing as well as we need to be playing. If we're consistently inconsistent, it speaks for itself. We're not going to be bad for eight games out of the year and okay for three and decent for a few other ones. You have to look yourself in the mirror and if you're that inconsistent, maybe it's not that you're inconsistent maybe you are that person.
On frustration -- "I don't know that this is as frustrated as I've been all year. This is the most I've said about my frustration all year."
On the playoff picture -- "We shouldn't even be looking at the playoff picture. We need to look at ourselves and get better. If we can manage to win these next couple games and find ourselves in the playoffs, we're lucky. That's plain and simple. We need to look at ourselves not look at the standing in our division or anything like that. What's important is that we right this ship."
 
RB Selvin Young --
On how he is dealing with losing --
"I am not dealing with it very good at all.  I really don't know what to do about the losing.  I try not to go crazy when I go home at night.   The best thing about it is that we have a coach that understands how to get you ready to go and play.  You put everything in the past behind you.  I am the type of person that is going to keep on fighting and there are a lot of guys in the room that will keep on fighting.  We are going to figure out a way to get this thing going back to the old Broncos' days where there were many loses, if any at all."
On so many young players playing and the bright future -- "Every time I think about it I just try to challenge myself and just try to get better each and every day and each and every game.  I try to be more physical in running the offense.  These other guys have been in the offense a year already and I am coming in behind.  I am trying to catch up to where those guys are so we can keep moving for the future."