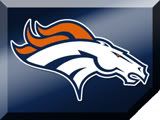 @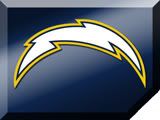 Date: Monday, December 24, 2007

Time: 6:30 p.m. MST

Teams: Denver Broncos (6-8, 2nd in AFC West) at San Diego Chargers (9-5, 1st Place in AFC West)

Location: Qualcomm Stadium - San Diego, CA
HEAD COACH MIKE SHANAHAN --
On this season being frustrating --
"This season has obviously been very tough. We lost a couple of close games that we felt we should've won, and obviously we haven't played as well as we were hoping to play. We have two games left, and hopefully Monday night we will play a little bit better."
On what he hopes the Broncos accomplish in their last two games --
"Well, I think what we would like to do is play well. We are playing San Diego, who is probably playing as well as anybody right now in the National Football League with the way they are running and throwing the football. They have the best turnover ratio in the National Football League. It's a great challenge for us. They are doing how they did last year, playing the best football toward the end of the season. It's a good challenge for us to at least finish the season on a positive note and have a chance with players that haven't played a lot to see what they can do."
On K Jason Elam --
"He has been playing very well for a lot of years. Obviously he is a clutch kicker and that is a credit to this organization with the way he handles himself on and off the football field. I think what he has done on the field speaks for itself, and it's nice to have a guy you can count on and someone you can consider a team leader."
On Elam --
"To have a guy for 15 years and to handle himself the way he has in clutch situations says a lot about the guy. We have a lot of class guys in this organization."
On signing K Matt Prater off Miami's practice squad --
"We obviously signed (P) Paul (Ernster) and (K Matt) Prater. These are two guys who we think have a lot of ability. Prater kicked off today and had an excellent day kicking off. It's a guy who we think has a big upside. We had him scouted a while back, and wanted to bring him in here and see how he does."
On if S John Lynch will play next season -- "I haven't talked to John about it. I expect John to come back and play unless he tells me something different. I'm sure like most players, after their 15th year they come back and see if they are wanted back and see if they can help themselves to be the best player they can be. I think it's like all players who have been in the league for a while. They have some reservations. I think John played very well this season. I thought he was banged up, which truly hurt him. Hopefully he can finish the year strong."

QB JAY CUTLER --
On Chargers CB Antonio Cromartie --
"He's playing really well this season. He's got a lot of picks. He's taking chances and you can take chances when your front four and your front seven are getting that good of pressure. You've got to keep your eye on him. "
On finding motivation after being eliminated from playoff contention --
"Yeah, it's tough. Any time you're eliminated from the postseason and you have a few games left to play, that motivation is kind of lost but the team has a lot pride and we want to finish the season strong and try to get theses next two."
On being motivated by Denver's 41-3 loss to San Diego earlier this year --
"We talked about it this morning in the meeting, 41-3 or whatever it was. That's embarrassing. It doesn't happen to this organization often, so hopefully we'll be ready on Monday and have a better showing."
On if the Broncos have something to prove against the Chargers --
"Yeah, I guess so. Obviously they're playing better football than us this year and last year, and so we have something to show, something to prove. Guys are a little banged up right now, but luckily with the Monday night game we have an extra day to get everybody back and have a strong showing."