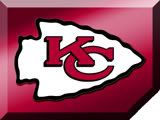 @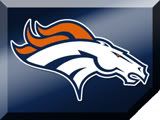 Date: Sunday, December 9, 2007

Time: 2:05 p.m. MST

Teams: Kansas City Chiefs (4-8, 4th in AFC West) at Denver Broncos (5-7, 2nd Place in AFC West)

Location: Invesco Field @ Mile High - Denver, CO
Here are some points of interest this week in our battle with the Chiefs.
--Sunday's game marks the 95th regular-season meeting between the Broncos and Chiefs with Denver owning a 42-52 all-time record in those games, including a 29-18 mark in home contests...
--The Broncos, who defeated the Chiefs 27-11 on Nov. 11, are looking for their 11th all-time season series sweep against the Chiefs and first since 2002...
--Denver has won its last six home games against the Chiefs, a streak that ties for its seventh-longest home winning streak against any opponent in club history and is their longest active such streak against an AFC West opponent...
--With a win on Sunday, Broncos QB Jay Cutler would join Craig Morton (1977) as one of only two quarterbacks in club history to win their first two starts against the Chiefs...
--In their last 11 games vs. Kansas City, the Broncos have averaged 5.4 yards per carry and 161.9 rushing yards per game...
--The Broncos' 5.4-yard rushing average against Kansas City is their best against any team they have faced at least three times since 2002...
--The Broncos' 17-4 (.810) regular-season record at home in divisional play since they began playing games at INVESCO Field at Mile High in 2001 ties for the best such mark in the league, and they are an NFL-best 36-9 (.800) at home in divisional games since 1995...  
--K Jason Elam has scored more points (212) and made more field goals (48) against the Chiefs than any player in NFL history...
--Denver is in the sixth game of a span in which it plays six of eight on the road, marking only the second such stretch in team history (1969) and one of two in the NFL (St. Louis) this season...
--The Broncos have appeared in an NFL-leading three overtime games this year and in a league-high five overtime contests since 2006...
--Denver's 5.74-yard per play average is the fourth best in the league and projects to be the sixth best for a season in club history...
--In the last four weeks, the Broncos rank fifth in the league in rushing yards per game (132.8)...
--The club is third in the league in yards per rush (4.4) for the season...
--Denver has tied for the second-most takeaways (12) in the NFL during the last four weeks and owns a +4 turnover ratio during that time...
--The Broncos' 25 forced fumbles this season tie for the second most in the NFL... Cutler's 103.3 passer rating on third downs ranks sixth in the NFL and projects to be the second best by a Broncos passer under Mike Shanahan (1995-Pres.)...
--Cutler is completing 63.3 percent of his passes this year, a figure that projects to rank second in club history for a season, and he is fifth in the league in yards per pass (7.83)...
--Undrafted RB Selvin Young is third among league rookies in rushing (413 yds.) and stands fourth among all NFL players in yards per rush (5.0)...
--RB Travis Henry notched the 10th multiple-rushing touchdown performance of his career with two scores last week at Oakland...
--WR Brandon Marshall is tied for ninth in the league in receiving yards (914) and needs 86 receiving yards to post the first 1,000-yard season of his career and give Denver its fourth different 1,000-yard receiver in the last four seasons (tying club record set from 1995-98)...
--WR Brandon Stokley recorded his first 100-yard game as a Bronco (8th of his career) last week in Oakland with 102 yards and ranks second in the league in first down percentage on receptions with an 84.6 mark (33-of-39) that projects to be the best by a Bronco under Shanahan...
--TE Tony Scheffler has totaled the seventh-most receiving yards (292) among league tight ends in the last seven weeks...
--DE Elvis Dumervil is tied for sixth in the AFC with eight sacks while DE Tim Crowder stands fourth among league rookies with four sacks...
--LB Jordan Beck, a mid-season free-agent signee, has a team-high eight special-teams tackles (7 kickoff, 1 punt) in seven games played with the club...
--Denver is third in the league in punt return average (15.0 yds.) in the seven weeks since its bye.....
--P Todd Sauerbrun ranks fourth in the league in gross punting average with a 47.2-yard average that is the second best of his career...
--Elam has made his last 33 field-goal attempts from inside 40 yards as well as his last eight overall attempts...
--CB Domonique Foxworth was selected as the Broncos' Walter Payton NFL Man of the Year nominee.