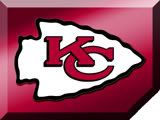 @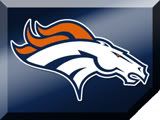 Date: Sunday, December 9, 2007

Time: 2:05 p.m. MST

Teams: Kansas City Chiefs (4-8, 4th in AFC West) at Denver Broncos (5-7, 2nd Place in AFC West)

Location: Invesco Field @ Mile High - Denver, CO
HEAD COACH MIKE SHANAHAN --
On RB Travis Henry resolving his legal situation --
"I'm glad it's over, and it's time to move on and get ready for the Chiefs."
On RB Selvin Young --  
"He practiced today, so all three running backs should be ready to go. He had a bruise in his arm and his knee was a little bit sore. The treatment the last couple days has helped so he's able to go today."
On RB Andre Hall's health --
"He'll practice today."
On having a sense of relief that Henry's legal situation is resolved --
"I'm happy for Travis (Henry). Now it's time to go onto the next step and get ready for the Chiefs."
On playing the Chiefs for the second time this year --
"I don't think it really matters. You play each other every year. They know us, we know them. It's always a very physical battle as it was in Kansas City. We know that game really doesn't mean a whole lot right now. They're like us. They're desperate for a win, and we're going to get their best shot."

QB JAY CUTLER --
On regrouping after two back-to-back losses -- "It was tough to go to Oakland and have turnovers, penalties and to have a chance at the end to make it a game. The thing about this team is we have said all year long it is a veteran group and has a lot of character, so we will be ready by Sunday."
On RB Travis Henry winning his appeal --
"We are happy for him. We have backed Travis as much as we possibly can along with Coach Shanahan and this whole organization. We're happy he got off and everything got cleared up. He's back with us.
"I think when it first came out, obviously, it was a little distraction, but we moved on. He kept playing and it kept getting stretched out, so we are happy for him for sure."
On playing Kansas City for the second time this season on Sunday --
"We are fresh off of them still. Both teams kind of have a good feel for each other, which is kind of a good and bad thing. They're probably going to have some wrinkles and we'll have some wrinkles. We don't know whether they are going to come with the same stuff as they did last time. I think we have a good game plan, and we'll just see how it turns out on Sunday."
On having a chance to make the playoffs --
"We're not even talking about that. We are just taking it one game at a time. We lost a big opportunity at Oakland. I think these guys have realized that. There has not been a lot of talk about it. We are just worrying about Kansas City right now then next week worry about the short week going to Houston."
On having a game plan for Kansas City DE Jared Allen --
"You do, no question about it. You have to have a game plan. The guy is really long and can bat passes down at the line if he doesn't get a big push. He creates havoc. He caused some problems for us the first game, and this game we will definitely have to take into account him. It's something you definitely have to be aware of."
On TE Daniel Graham --
"He's a pro. He comes to work every day with the right attitude and just goes out there and does his job. He doesn't complain about not being involved. He just goes out there and does what's asked of him."
On the attitude of the team suffering consecutive losses --
"Like I have been saying, this team has good leadership and veterans. These guys keep the morale up and attitudes up. I thought we had a good practice and we will try to continue that through the rest of the week. You have to have a short memory in this league. It's just one week at a time and you can't worry about last week."
On having something to prove this week --
"It's totally a different game and is a totally different defense. We are obviously going to look at some of the stuff we did against them the first game, maybe take some of that stuff and add on to it. We watched the film as an offense and as a group. The guys pointed out the mistakes, and I thought it was good. We are not worried about it. We know we have a good offense and can score points."