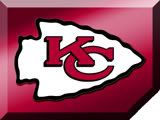 @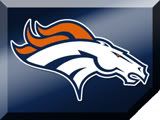 Date: Sunday, December 9, 2007

Time: 2:05 p.m. MST

Teams: Kansas City Chiefs (4-8, 4th in AFC West) at Denver Broncos (5-7, 2nd Place in AFC West)

Location: Invesco Field @ Mile High - Denver, CO
The Previous Five Meetings --
DENVER 27, at KANSAS CITY 11 (Nov. 11, 2007) -- The Broncos' victory marks their first win at Arrowhead Stadium since their 37-34 overtime win on Oct. 20, 2002... Denver's win also snaps a nine-game streak in which the home team won in the Broncos-Chiefs series (longest such streak in club history vs. an opponent)... Denver RB Selvin Young records the first 100-yard rushing game of his career with 109 yards on 20 carries (5.5 avg.) with one score, becoming the first Bronco to reach 100 rushing yards at Kansas City since 2002... The Broncos post a +3 turnover ratio and have four takeaways, including a 17-yard fumble return for a touchdown by LB Nate Webster that puts Denver ahead 20-8 early in the third quarter... Broncos K Jason Elam connects on a 50-yard field goal attempt in the second quarter that is the 37th 50+yard field goal of his career... Denver limits Kansas City to no touchdowns in two red zone appearances, 67 yards on 22 rushes (3.0 avg.) and no touchdowns for the afternoon (3 field goals, 1 safety).
at KANSAS CITY 19, DENVER 10 (Nov. 23, 2006) -- Appearing on the NFL Network's first-ever live game broadcast, the Broncos' four-game road winning streak is snapped with their Thanksgiving Day loss in Kansas City... The Chiefs take a 10-0 lead late in the second quarter before Jason Elam's 31-yard field goal with 14 seconds remaining in the second quarter sends Denver into halftime trailing 10-3... After the Broncos trim Kansas City's lead to 13-10 in the third quarter, the Chiefs score the game's final points on two field goals... The Broncos limit Kansas City to only one touchdown in five red zone appearances... Broncos WR Javon Walker catches a game-high six passes for 55 yards... Broncos CB Darrent Williams intercepts a pass for the second consecutive game... The Chiefs outrush the Broncos 223-38 yards.
at DENVER 9, KANSAS CITY 6 OT (Sept. 17, 2006) -- Denver defeats the Chiefs on Jason Elam's 39-yard field goal in overtime... Elam's field goal in overtime is the 20th career game-winning or game-saving field goal of his career... The Broncos trail 6-0 at halftime and 6-3 in the fourth quarter before QB Jake Plummer helps Denver tie the score by engineering a 14-play, 76-yard drive that culminated in an Elam field goal... The Broncos hold Kansas City to no touchdowns in two red zone possessions...Broncos Head Coach Mike Shanahan improves to 11-1 (.917) in home openers as Denver's head coach (1995-Pres.).
at KANSAS CITY 31, DENVER 27 (Dec. 4, 2005) -- Denver takes a 27-24 lead with 13:31 left to play on a 40-yard field goal by Jason Elam, but Chiefs RB Larry Johnson scores the game-winning touchdown with 9:58 to play... Elam becomes only the second player in NFL history to score in 200 consecutive games with two field goals and three extra points... Broncos RB Mike Anderson posts the longest reception of his career by turning a short screen pass into a 66-yard touchdown... The Broncos limit the Chiefs' Dante Hall to two punt returns for 10 yards.
at DENVER 30, KANSAS CITY 10 (Sept. 26, 2005) -- The Broncos score the game's first 20 points and take a 20-3 lead into halftime on ABC's Monday Night Football... Broncos WR Rod Smith becomes the first undrafted player in NFL history and the 24th overall player to reach the 10,000 career receiving yards mark with a seven-catch, 80-yard effort... Denver rookie CB Darrent Williams posts a team-high 11 tackles and one pass breakup... Denver RB Mike Anderson scores on a 44-yard touchdown run in the first quarter and finishes with 98 yards rushing.

My thanks again to everyone who keeps the site moving.  The holidays are always a busy time, especially when you have two little ones.  You guys are the best!!!
BRONCOS INACTIVES --
WR Javon Walker
RB Mike Bell
S  Nick Ferguson
S  Marviel Underwood
OL Isaac Snell
DE Larry Birdine
DE Paul Carrington
QB Darrell Hackney
Notes -- Ahhh yes, the Thursday rule.  There are mitigating circumstances, as in the case with Brandon Stokley.  It appears he will play today, especially since Walker is out.  Gotta say I think it is time the Broncos shut Walker down for the year.
CHIEFS INACTIVES --
WR Samie Parker
RB Larry Johnson
CB Rashad Barksdale
T Kyle Turley
T Damion McIntosh
WR Eddie Drummond
DT James Reed
LB Kendrell Bell.
Notes -- After missing most of the week's work, the Chiefs will have Donnie Edwards at linebacker.  What I don't know is who the Chiefs will line up on the O-Line.  The Broncos need to take advantage of that today...For Sure!