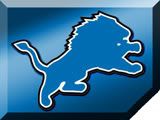 With the fourth pick in the 2007 SBNation Mock NFl Draft, the Detroit Lions select....

Gaines Adams, DE -- Clemson
The Lions wisely traded down, and while they may have been hoping to get Thomas at #4, they were still able to get one hell of a player, someone that should fit in perfectly with the Cover-2 scheme employed by Rod Marinelli.  Adams is a high energy lineman who got better each year at Clemson, culminating in a 62 tackle, 12.5 sack senior season for the Tigers.  The Lions have a plethera of needs, and alot of holes to fill, but Adams should fit in nicely with last year's first round pick Ernie Sims.
Time to head to the desert and put the Arizona Cardinals on the clock!!